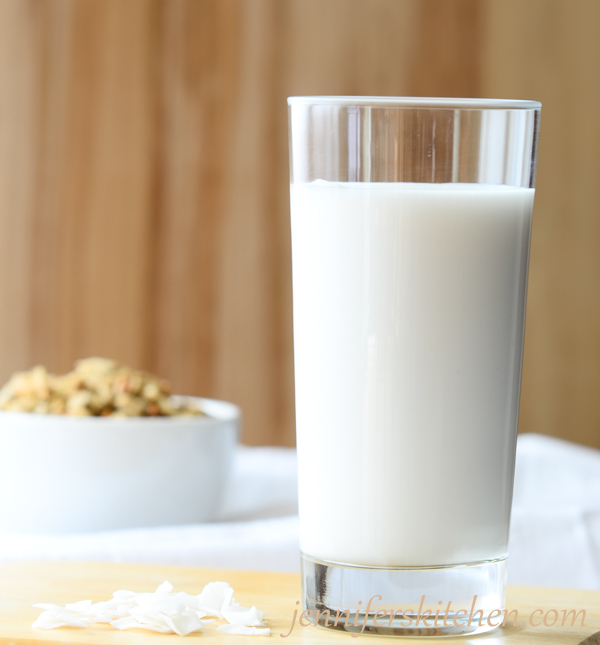 Coconut Walnut Milk
Yield 4 to 5 cups
Simple to make. Rich and nutty flavor.
Instructions
Place 1 cup water, coconut milk, walnuts, sugar, vanilla, and salt in blender. (A heavy-duty blender works best for this recipe; other blenders may not get the mixture smooth enough.) Blend until very smooth and creamy.
Add 1 cup water for a thicker milk or 2 cups of water for a thinner milk. Blend until mixed.
Chill.
Notes
Milk will separate. Shake or stir before using.
Recipe by JennifersKitchen at https://jenniferskitchen.com/2014/12/coconut-walnut-milk.html