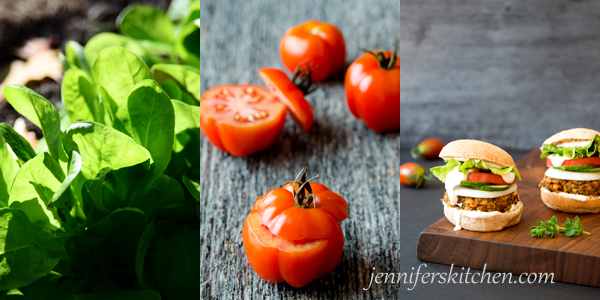 When I began jenniferskitchen.com, I wanted to make information on how to live healthy available to everyone at no cost. But as traffic (and consequently the expenses) increased, I quickly realized that making this information available at no cost to others meant a big cost for me.
As my site grew, I began receiving emails from ad agencies asking if they can advertise on my site. I decided to accept a few offers to help cover those expenses.
It wasn't long before I noticed ads for ice cream cakes, unhealthy weight loss schemes, and crazy diet books on my site. (Most ad agencies give only limited control over the ads that appear.)  Yes, the ads were helping with expenses, but I felt like I wasn't being true to my readers.
So I cancelled the ads thinking I could cover expenses by featuring products on my blog. But, the reality is I'm just too picky, and, unfortunately, broccoli producers and apple growers don't pay to have their fruits and vegetables included in recipes.
So, I still had the problem of paying the expenses of running a high-traffic site ad-free.
I did have links to products that I get from Amazon throughout the site, and I felt comfortable leaving those because they are links to products that I actually use and recommend. And many readers have thanked me for letting me know where they can get a product. I make a small amount when readers buy something (anything) through those links, but the payment from Amazon only covers about 1/3 of my costs.
It was about this time, that a number of people started asking if I had meal plans or menus available. I realized that making pre-planned menus available to those who wanted them could help with expenses without being annoying to those who just came for the information and recipes.
It hasn't been a get-rich-quick plan, but it allows me to keep making healthy recipes and information available to you.  And then I get emails like the one below and I am happy. ?
Jennifer, your website has helped me more than I can tell you. I use your recipes several times a week and I've learned so much from your health tips and have never felt better. Thank you, thank you, thank you!!
If you have enjoyed the recipes and information on jenniferskitchen.com and would like to be a part of keeping it running, here are some ways you can help:
You can purchase a menu plan (you can give one as a gift if you don't need it yourself)
You can use this link (or the link in the sidebar) to buy something through Amazon (only what you were already going to buy anyway).
You can give a donation.
Thank you!