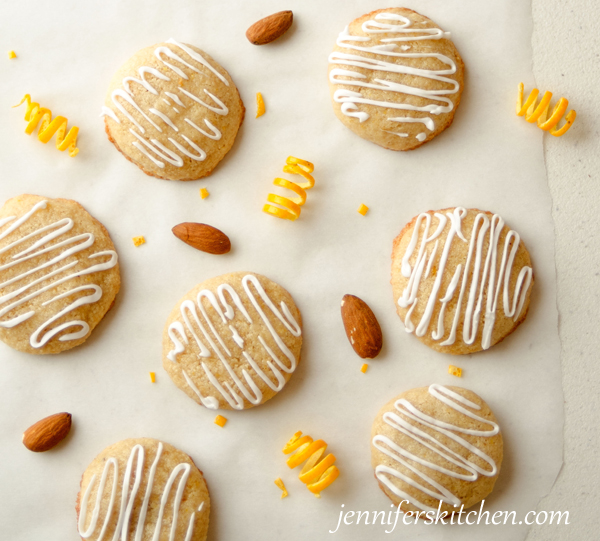 Last week I tried to invent a healthy cookie recipe. Aside from the fact that I didn't have the ingredients I needed, didn't want to go to the store, and ended up with 5 dozen cookie-wanna-be's in the freezer, I'd say it was a success.
Actually, truth-be-told, I started experimenting with this recipe last December and managed to produce 7 dozen cookies then that were not quite right – and they may still be in the freezer. Anyone want 12 dozen not-really-cookies?
Anyway, after all that practice, I finally came up with these healthy Almond Orange Cookies that are so very scrumptious and have a fluffy, slightly chewy texture and amazing flavor.
What Makes These Cookies Healthy?
1. While most cookie recipes call for 1/2 cup to 2 cups of butter, these little sweeties only have two tablespoons of Earth Balance in them.
2. They don't have any white flour or white sugar in them.
3. They do have whole-grain oats.
4. These cookies are made with almonds, which give you a healthy serving of fiber, calcium, protein, vitamin E, and iron. Plus nuts have been shown to help with weight loss.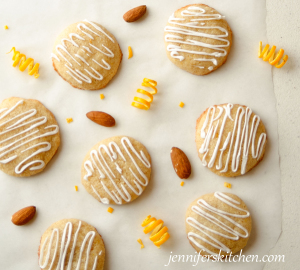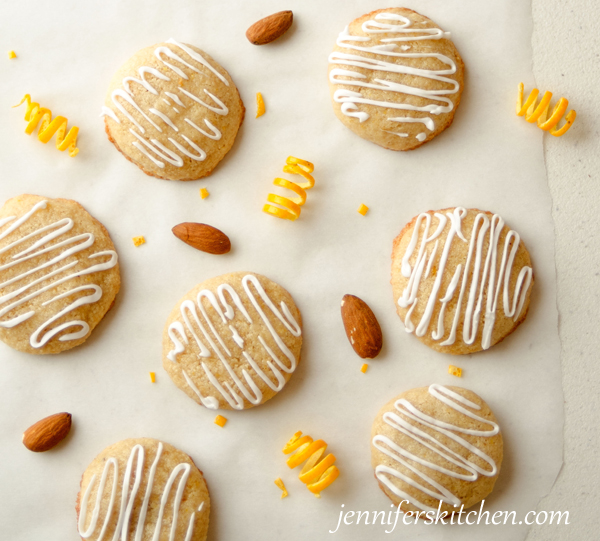 Print
Gluten-Free Almond Orange Cookies
Yield 1 dozen cookies
A very healthy holiday cookie with wonderful flavor.
Instructions
Prepare baking sheet by covering with parchment paper. Preheat oven to 350°F.
Place almonds, salt, arrowroot, and oats in food processor and process until almonds are very fine and powdery.
Add orange zest and process until mixed. Set aside.
Mix together sugar, milk, and butter spread in a small saucepan. Bring to a full boil over medium heat, stirring often. (I use a heat-proof spatula to stir it.)
Allow to boil, stirring often, for 2 1/2 minutes. Remove from heat.
Stir in vanilla.
Immediately pour mixture over ground almonds in food processor. (I use a spatula to be sure I get all of the liquid out of the pan.) Pulse several times until thoroughly mixed.
Drop dough in 1-tablespoon-size balls onto parchment-lined baking sheet about 2 inches apart. If desired, roll cookies into balls or bake as is. (Dough will be somewhat sticky.)
Bake at 350°F for 12 to 14 minutes or until lightly browned on bottoms.
Remove from oven and allow to sit on baking sheet for 5 minutes to cool slightly. Remove from baking sheet and place on rack to cool completely.
Popular Posts