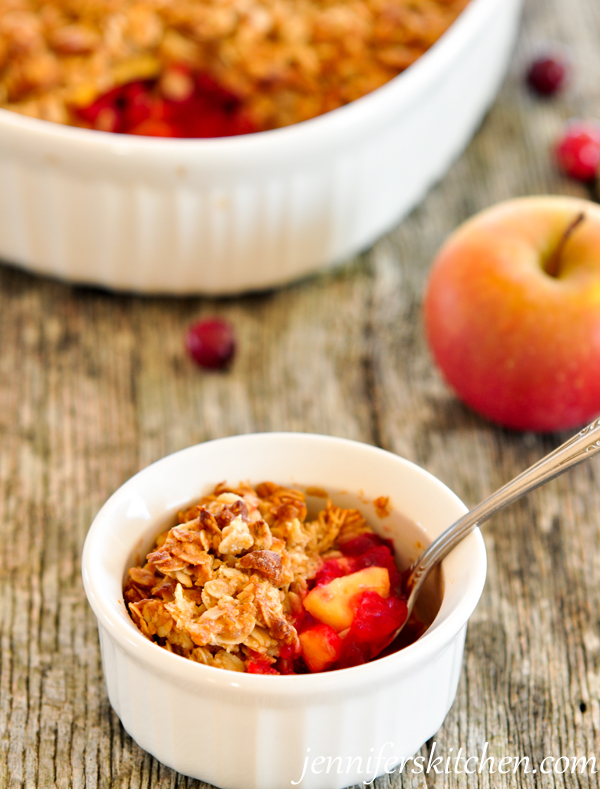 They're good for your heart.
They help prevent cancer.
They're rich in antioxidants.
They promote a healthy digestive tract.
They help treat urinary tract infections.
They have anti-inflammatory properties.
They even may protect the brain from neurological damage.
An amazing new drug? Nope. Just little cranberries.
These impressive berries are also high in fiber making them great for weight loss too.
Not Just for the Holidays!
The little berry with a big resume usually only makes a short appearance around Thanksgiving and Christmas; but that's too bad because cranberries are great year round!
The good news is you can stock up on these health-promoting berries. Pick up a few extra bags next time you're in the produce section and stash them in your freezer where they'll keep for over a year – so you can have cranberry muffins, cranberry pancakes, cranberry salad, cranberry bread, cranberry relish, cranberry jam, and cranberry apple crisp all year long!
The Whole Fruit and Nothing but the Fruit
Research shows that isolated phytonutrients from cranberries do not offer the same health benefits as the phytonutrients taken as a complete, synergistic group.
What does this mean in practical, plain English?
It means forget the supplements, skip the juice, and no need for the extract. To get all the impressive health benefits of this superfood, you need to eat the whole berries. Since cranberries are quite tart, they're best paired with a sweeter fruit (like apples) or baked in bread or muffins.
Eat Up!
Here's a terrific cranberry recipe to help you get more of these fantastic little fruits in your diet.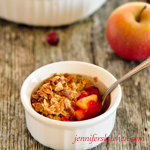 Cranberry Apple Crisp
Not only does this colorful crisp tastes terrific, but it's full of fiber and other nutrients as well.
Ingredients
TOPPING
1 3/4

cup

regular rolled oats -

gluten-free if desired

1/2

cup

unbleached all-purpose flour

- (use a mixture of rice flour and sorghum flour to make this recipe gluten-free)

1/3

cup

raw sugar, turbinado sugar, or evaporated cane juice

-

see note

1/2

teaspoon

salt

-

scant

1/3

cup

coconut oil

3

tablespoons

honey

1/2

cup

chopped raw walnuts -

or other nut
FILLING
1

cup

fresh or frozen cranberries

2

tablespoons

organic cornstarch -

or arrowroot powder

2

tablespoon

frozen orange juice concentrate

2

tablespoons

honey

-

or 1/4 cup sugar

6

medium

firm, sweet apples

-

such as Gala or Braeburn
Instructions
Place oats, flour, sugar, salt, and oil in

food processor

and pulse just until mixed. Mixture should resemble coarse crumbs. Do not over mix – you don't want the oats to turn to flour.

Add honey and pulse several times until mixed. Mixture should be crumbly, but moist. Add a tablespoon or so of water or apple juice if needed to make the mixture moist.

Add nuts and process just until mixed. Set aside.

Chop cranberries if desired. (This step is optional depending on if you want the cranberry flavor blended throughout the filling or just an occasional tart cranberry taste here and there.)

Stir together cranberries, juice concentrate, sweetener, and cornstarch in a large mixing bowl.

Wash apples. Peel if desired. Remove core and cut into thin slices or very small cubes. (I like to use

my food chopper

because it cuts the apples into small, uniform pieces in one-third of the time it takes me to cut them with a knife.)

Add to mixing bowl. Mix well.

Transfer apple mixture to an oiled 8-inch x 8-inch or 1 1/2-quart baking dish. Evenly distribute topping mixture over apples.

Cover and bake at 350°F for 15 minutes. Remove cover and bake for an additional 15 to 20 minutes or until topping in nicely browned. Different varieties of honey will cause the topping to brown at different rates, so adjust baking time as needed. Serve warm or cold.
Notes
1. Regular rolled oats work best in this recipe, but quick-cooking oats will work fine too. Use gluten-free oats if desired.
2. If you'd like a less sweet crisp, eliminate or reduce the amount of sugar in the topping.
3. A food processor makes an easy job of mixing, but if you don't have a food processor you can use a fork to mix the ingredients.
>> One quick request: if you like this recipe, please leave a rating and a comment. Ratings help more people find these healthy recipes!
Print Recipe
Want More?
For more healthy and delicious recipes like this one that will simplify your journey to a healthier and thinner you, check out my
Healthy Weight Loss Program!
Looking for more yummy cranberry recipes? Here's one of my favorites. Sugar-Free, No Bake Cranberry Bars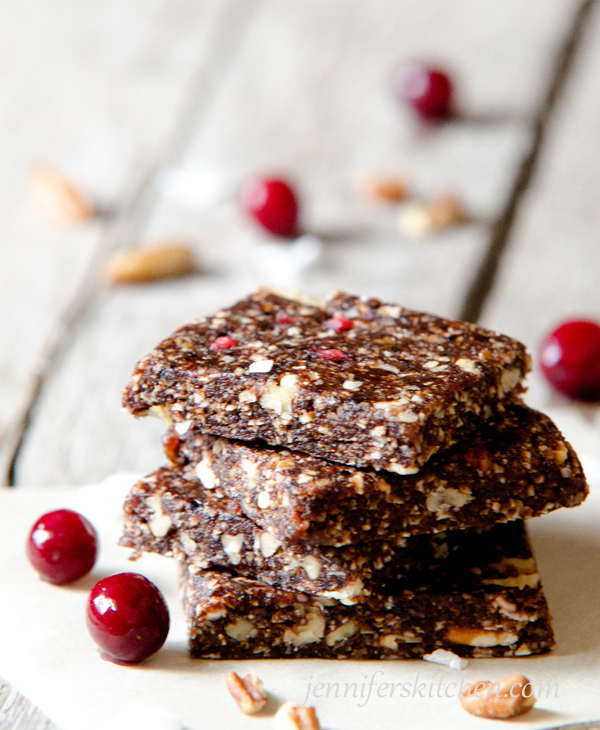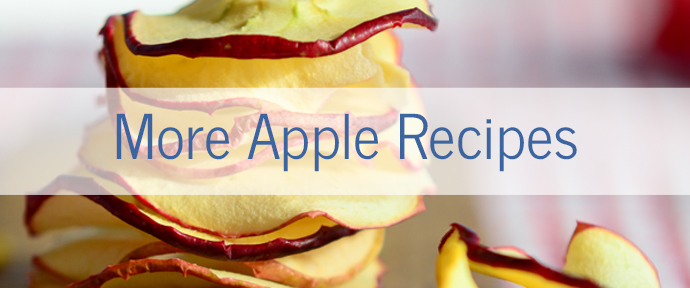 You my also like:
Before you go . . .
Did you know that you can eat all this delicious food AND lose weight? You can!
No calorie counting. No portion sizes.
Join my online weight loss program today!