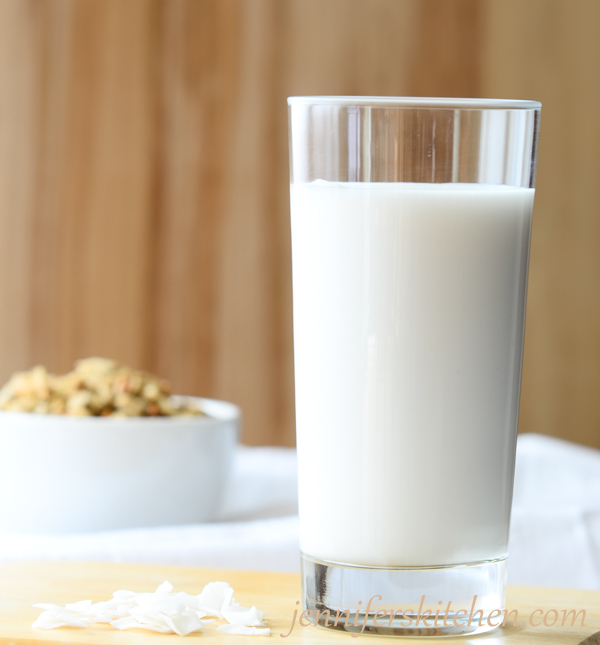 Non-Dairy Milk for Everyone
All sorts of flavors and varieties of non-dairy milk have popped up in the last few years, and I love the convenience of them – and the fun of trying the new flavors. Many people are realizing that non-dairy milks are not just for vegans or those who are lactose intolerant. With their healthy profile, rich flavor, and creamy texture, non-dairy milks are the milk of choice simply because consumers like them!
Easy, Homemade Non-Dairy Milk
Sometimes if I don't have any store-bought milk on hand, or if I'm wanting something super healthy (without the additives that are sometimes found in non-dairy milk), I pull the walnuts (or Brazil nuts for Brazil Nut Milk) out of my freezer, and make my own.
Making your own non-dairy milk is very easy and takes only minutes. And when it comes to different flavors, the options are nearly endless!
How to Make Smooth Non-Dairy Milk
Many recipes tell you to strain your nut milk through cheese cloth or a nutmilk bag, but I almost never do this because
1.) I like my milk to have thick rich consistency,
2.) I like the higher nutrient (especially fiber) content of unstrained milk,
3.) I'm too busy to take the time.
But if you like your milk super smooth, simply blend the walnuts with water, strain, and then add the remaining ingredients and blend again.
How We Like It
Coconut Walnut Milk tastes delish over Maple Nut Granola or these Harvest Oats.
Health Benefits of Walnuts
Walnuts provide an abundance of vitamin E – which has been shown to help promote cardiovascular health. These healthy nuts have also been shown to help with weight loss and are a good source of calcium, iron, protein, and fiber.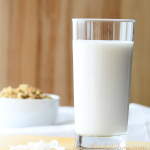 Coconut Walnut Milk
Simple to make. Rich and nutty flavor.
Ingredients
2 to 3

cups

water

-

divided

1 1/2

cups

full-fat, canned coconut milk

-

(one 14 ounce can)

2/3

cup

raw walnuts -

be sure to use English walnuts and not black walnuts

1 to 2

tablespoons

raw sugar

-

(depending on desired sweetness)

1

teaspoon

vanilla

1/4

teaspoon

salt

-

scant
Instructions
Place 1 cup water, coconut milk, walnuts, sugar, vanilla, and salt in blender. (A heavy-duty blender works best for this recipe; other blenders may not get the mixture smooth enough.) Blend until very smooth and creamy.

Add 1 cup water for a thicker milk or 2 cups of water for a thinner milk. Blend until mixed.

Chill.
Notes
Milk will separate. Shake or stir before using.
Yield: 4 to 5 cups
>> One quick request: if you like this recipe, please leave a rating and a comment. Ratings help more people find these healthy recipes!
Print Recipe
You my also like:
Before you go . . .
Did you know that you can eat all this delicious food AND lose weight? You can!
No calorie counting. No portion sizes.
Join my online weight loss program today!