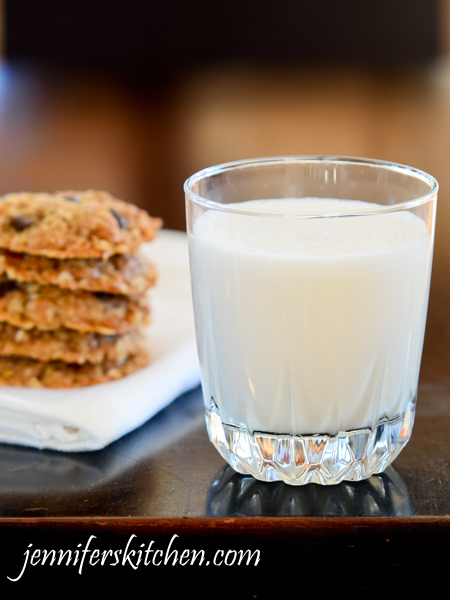 Non-dairy milk probably isn't something you usually think of making yourself. And yet homemade nut milk is so delicious and so EASY! I mean 5 minutes max. Why not make it yourself?
And making your own means you have a plethora of varieties and flavors to choose from instead of drinking the same thing every day. Use almonds to change things up, add more coconut milk for a richer taste, drop in a few strawberries for strawberry flavored milk, vanilla flavoring can be replaced with almond flavoring or maple flavoring, throw a banana in for a sweet banana milk. Whatever suits your fancy.
How to Use This Non-Dairy Milk
Enjoy this Coconut Brazil Nut milk over Baked Apple Blueberry Oatmeal, Cranberry Apple Crisp, Tropical Granola or Maple Nut Granola or with another of my delicious breakfast recipes.
Or you can use it in my recipes for smoothies, like Cherry Milkshake, Blueberry Smoothie, or Strawberry Lime Smoothie.
Or with these yummy Coconut Oatmeal Cookies.
Coconut Brazil Nut Milk and Weight Loss
This rich, creamy milk must be fattening? Right? Not at all!
In fact, it may even help with weight loss. Not only does this milk provide the nutritious benefit of nuts – which have been shown to help with weight loss – but it also offers some slimming fiber and is devoid of the cholesterol found in dairy milk.
Enjoy!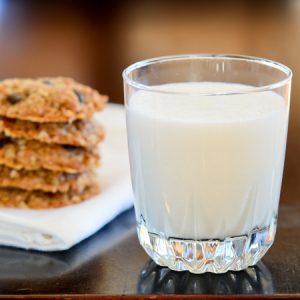 Coconut Brazil Nut Milk
Ingredients
1/2

cup

raw Brazil nuts

2

tablespoons

honey

- or maple syrup – optional

1

cup

water

1 1/2

cups

full-fat canned coconut milk

-

(one 14-ounce can)

1

teaspoon

vanilla

1/8

teaspoon

salt

additional water as needed to reach desired consistency
Instructions
Place Brazil nuts, sweetener, and 1 cup water in blender and blend on high until very, very smooth.

Add remaining ingredients and blend until well mixed.

Chill.

Stir before using.
>> One quick request: if you like this recipe, please leave a rating and a comment. Ratings help more people find these healthy recipes!
Print Recipe
Want More?
For more healthy and delicious recipes like this one that will simplify your journey to a healthier and thinner you, check out my
Healthy Weight Loss Program!
You my also like:
Before you go . . .
Did you know that you can eat all this delicious food AND lose weight? You can!
No calorie counting. No portion sizes.
Join my online weight loss program today!