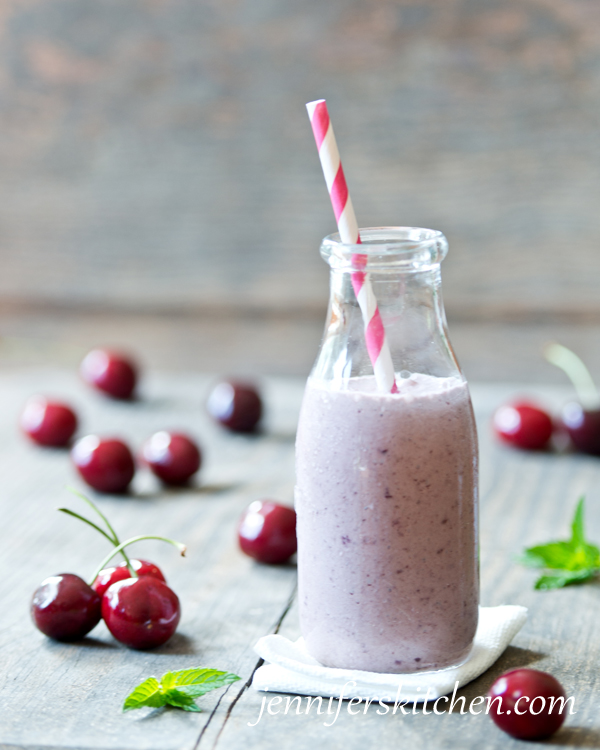 Dear Michigan cherries,
I have been wanting to introduce you to my friend milkshake for a very long time now. You are so sweet – I knew you guys would hit it off right away! It now looks like you will be lifelong friends.
Dear Michigan summer,
You make me happy. Don't let autumn boss you around this year, kay? You can stay longer than 3 weeks.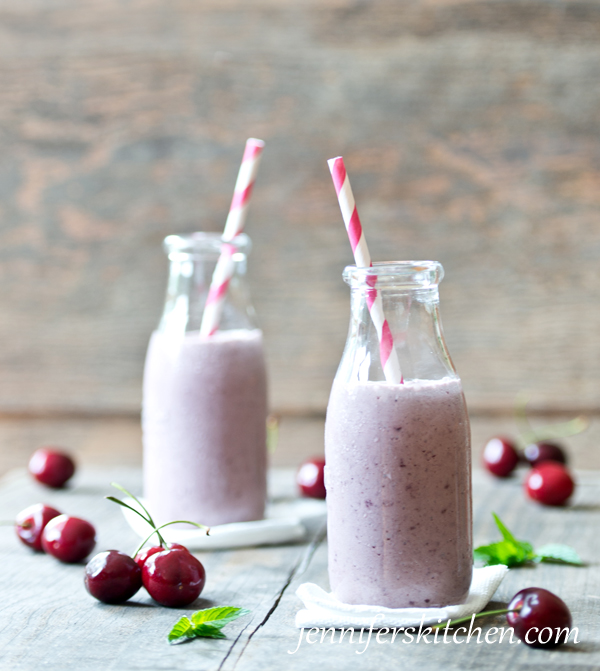 Dear Michigan mosquitoes,
You teach me many things – mostly patience; but also how to wave, smack, and swish with one hand while picking raspberries with the other.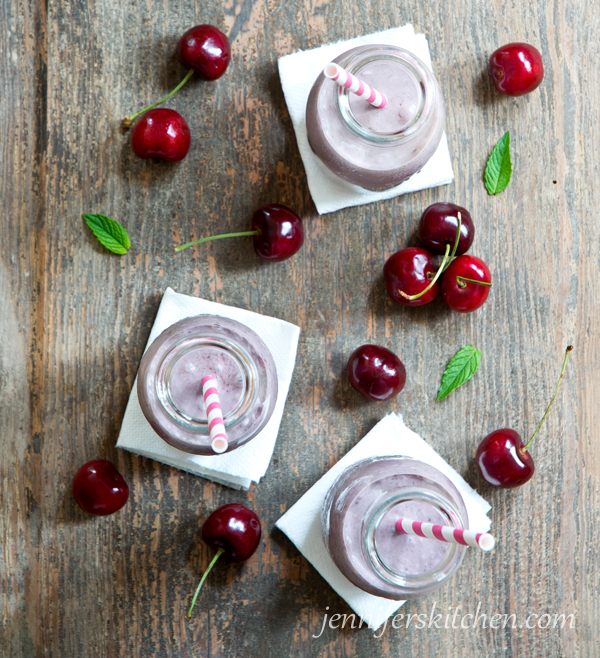 Dear Mr. Blender,
We've spent a lot of time together over the past few years. Thank you for being a faithful friend. I am always impressed with how you can take a handful of unrelated ingredients and produce a luscious sauce, a creamy salad dressing, or a sweet smoothie. Thank you for this delicious cherry milkshake.
Dear bloggy friends,
What's your favorite part about summer?
This website is brought to you without annoying ads because we can live healthier lives without the influence of marketing. But running a high-traffic site is expensive. How can you help? If you purchase anything through the affiliate links on my site, your cost is the same, but I receive a small commission. Thank you!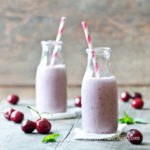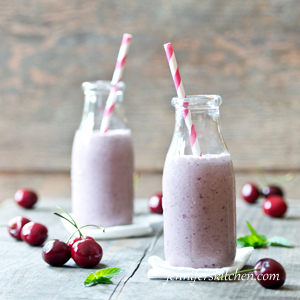 Cherry Milkshake
Deliciously sweet and creamy with no added sugar.
Instructions
Place all ingredients except cherries in blender and blend until bananas and dates are chopped.

Add cherries and blend until fairly smooth. Serve immediately.
Notes
I recommend a heavy-duty blender to make this milkshake to ensure the dates get blended well.
Yield: 1 to 2 servings
>> One quick request: if you like this recipe, please leave a rating and a comment. Ratings help more people find these healthy recipes!
Print Recipe
Leave a comment
I love hearing from you! 🙂
You my also like:
Before you go . . .
Did you know that you can eat all this delicious food AND lose weight? You can!
No calorie counting. No portion sizes.
Join my online weight loss program today!