Can you believe summer is almost over? Let's do just one more picnic before we have to start packing up the lawn chairs and flip flops.
Most typical picnic food is laden with saturated fat and calories. For example, a typical potato salad recipes gives you a whopping 400 calories, 20 grams of fat, and 170 mg cholesterol per serving!  I've taken a few picnic classics and given them a makeover for healthier outdoor eats … plus I've added a few new ideas that are sure to become your new favorite take-along-friendly foods.
Here are 14 make-ahead, take-along, guilt-free, picnic-perfect recipes for your next summer outing.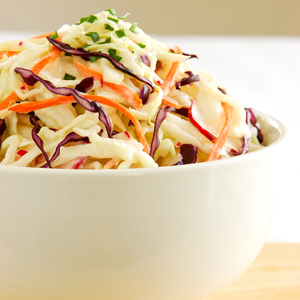 I've lightened this popular picnic classic by replacing fattening mayo with a plant-based dressing that's low in refined fats. To speed preparation, use a food processor to shred cabbage – or use pre-shredded cabbage from the produce aisle.
Made with a healthy serving of veggies and high-fiber garbanzo beans, this easy-to-prepare filling just may be the key to the perfect, healthy sandwich.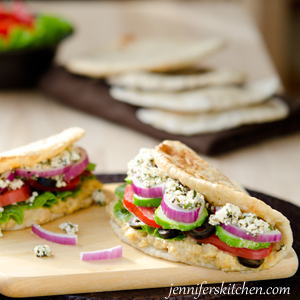 This full of flavor sandwich is perfect for a group. Just set out the fixings and let everyone create their own sandwich just how they like it.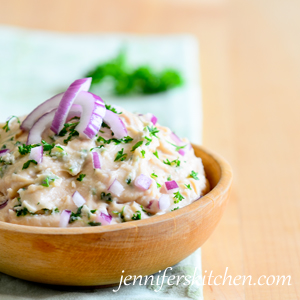 This delicious dip is full of fiber and tastes great with chips or crunchy vegetables.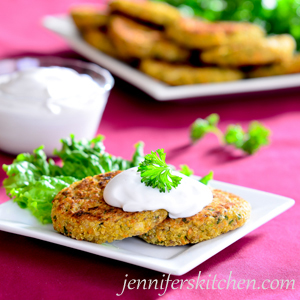 Packed with super-nutritious quinoa and lots of veggies, these patties work great on a bun with all the fixings or just by themselves to be eaten with a fork.
This beautiful salad combines fresh tomatoes, antioxidant-rich black beans, spicy red onions and sweet summertime corn.
With fresh basil, fresh oregano, and garden tomatoes, this Greek salad has summer written all over it.

In the summer months, gardens and farmer's markets are typically overflowing with cucumbers.  Choose small, tender cukes to make this luscious 8-minutes-start-to-finish Cucumber Corn Relish Salad.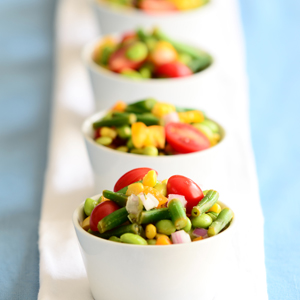 A beautiful summertime, make-ahead salad – perfect for picnics or backyard potlucks.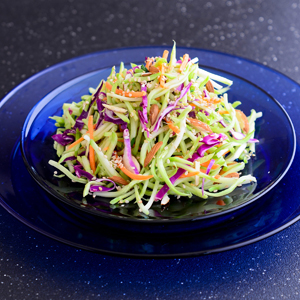 Don't like raw broccoli? This salad will surprise and amaze you!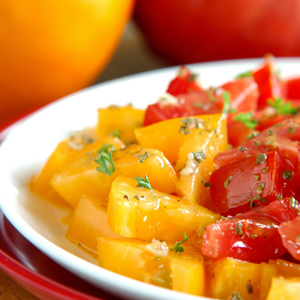 Quick. Easy. Amazingly delicious.
Summer, farmers' markets offer fresh heirloom varieties that would be perfect for this salad.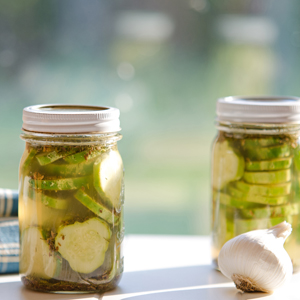 Sooooo much better than store-bought pickles because these crunchy treats are vinegar-free, polysorbate 80-free, sodium benzoate-free, and artificial-color-free.  And they are fantastically fresh and crunchy!
Made with whole grains and low in refined fats, these cookies are a healthy dessert option and are great picnic food.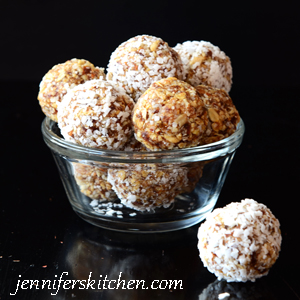 5-minutes to make. High fiber. Low sugar. Perfect!
How to Have a Healthy Picnic
Here are a few tips for making your next picnic a healthy one:
Take Advantage of Summer's Bounty
Include lots of fresh cut-up vegetables like carrots, cucumbers, jicama, and bell peppers. They're low in calories, high in nutrients, and  …. they'll help keep you from eating too many chips.
Keep Your Cool
Be sure to keep perishable food cool to avoid spoilage. To avoid the hassle of ice, consider purchasing a cooler that can be plugged into the 12V receptacle in your vehicle.
Focus on Whole Foods
For maximum nutrition and slimming power, revolve your menu around minimally-processed, plant-based foods.
Hydrate
Bring along extra water and be sure to drink before you feel thirsty to keep yourself hydrated on hot summer days.
Happy last few days of summer! Tell me, what's your favorite picnic spot?
Popular Posts