Creamy Fresh Basil Salad Dressing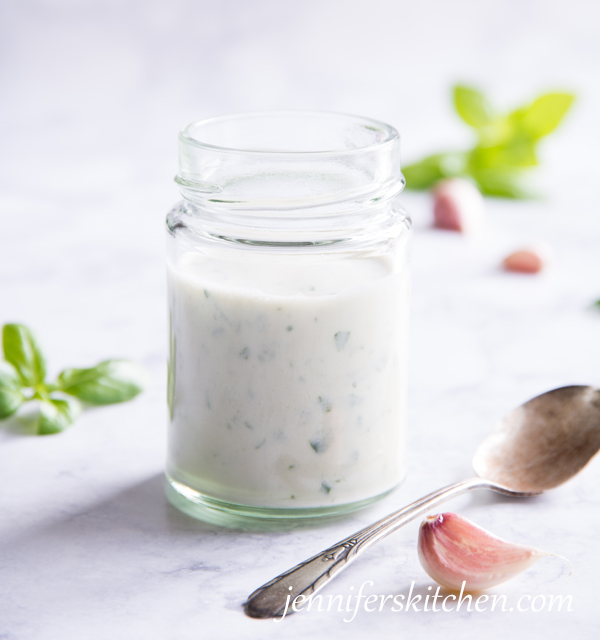 The Ben and Jerry's of salad dressings.
Creamy, bright, and wonderfully delicious with little bursts of amazing flavor. You may find yourself eating it right out of the jar.
This healthy salad dressing is so delicious that we eat it with more than just salad. It's delicious drizzled over garden tomatoes, poured over a baked potato, as a dip for bread, spooned over steamed summer squash, as a topping for grilled zucchini, and even used in place of butter for corn-on-the-cob. And it is the absolutely perfect dressing for this French Lentil Salad.
A crowd-pleasing dressing that's super fast and easy to make? Yes!! Simply place all ingredients except basil in a blender and blend until smooth, then add basil and pulse a few times. The end result is a lusciously creamy dressing that's full of fresh summer flavor.
Where to get fresh basil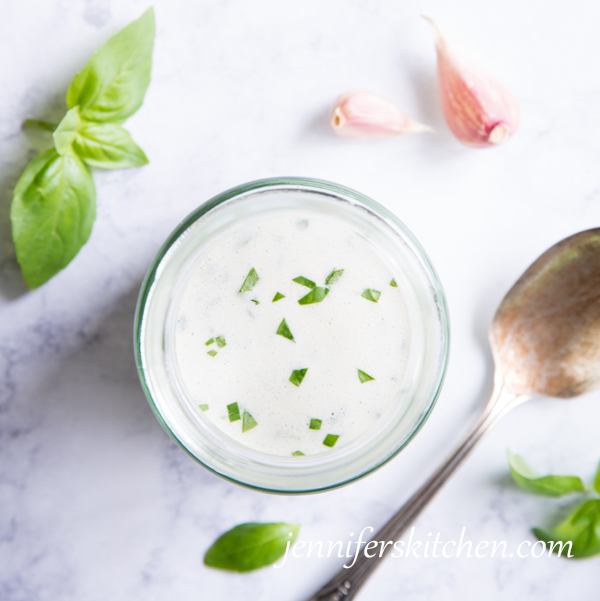 During the summer months, you can find fresh basil in abundance at farmer's markets, vegetable stands, or from your CSA. You can also get it at most grocery stores, but I think the basil from the farmer's markets or CSA taste better.
OR you can grow your own basil!
This website is brought to you without annoying ads because we can better live healthier lives without the influence of marketing. But running a high-traffic site is expensive. How can you help? If you purchase anything through the affiliate links on my site, your cost is the same, but I receive a small commission. Thank you!
Basil is so easy to grow – even if you don't have a garden, you can grow a pot of basil in a sunny spot on your porch or windowsill. Just pop a few basil seeds into a pot or plant in your garden, water them well, and you're off and growing.
And once it gets growing it just keeps getting bigger and bushier and more abundant in those lovely, aromatic basil leaves. The more you cut, the more vigorously it grows. Which means more Fresh Basil Dressing!
Healthy and slimming salad dressing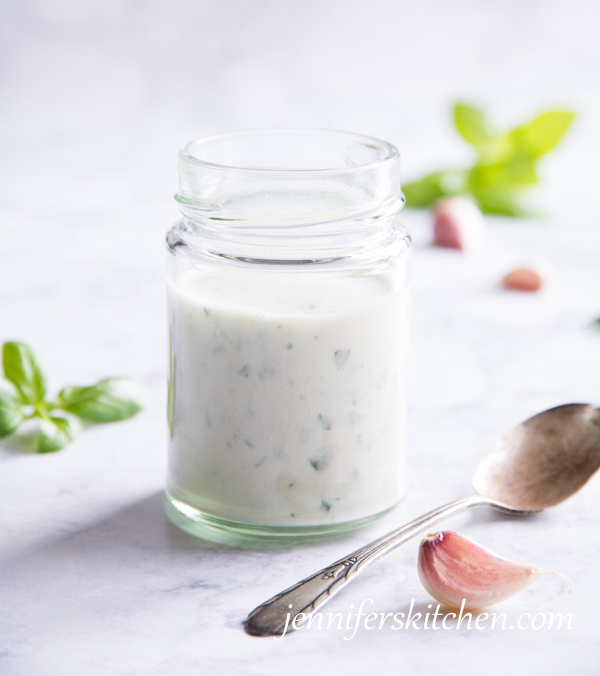 The serving sizes on salad dressing bottle labels crack me up! There is no way I'm going to put only 2 tablespoons of salad dressing on my salad. But I suppose – given the fattening ingredients of salad dressing – if you put more on, then your salad would no longer be a healthy option.
Yay for this Creamy Fresh Basil Dressing! Not only is it delicious, but it is also slimming and fits perfectly in a weight loss plan. And you can use as much as you'd like – it isn't fattening!
If you'd like more slimming recipes, check out my delicious weight loss program!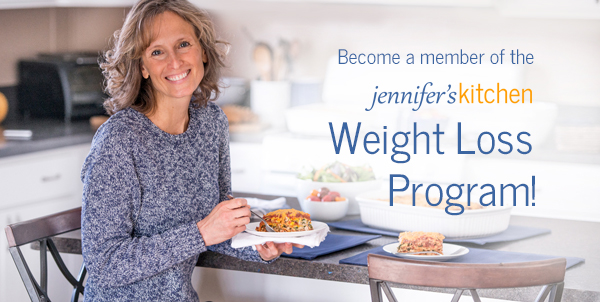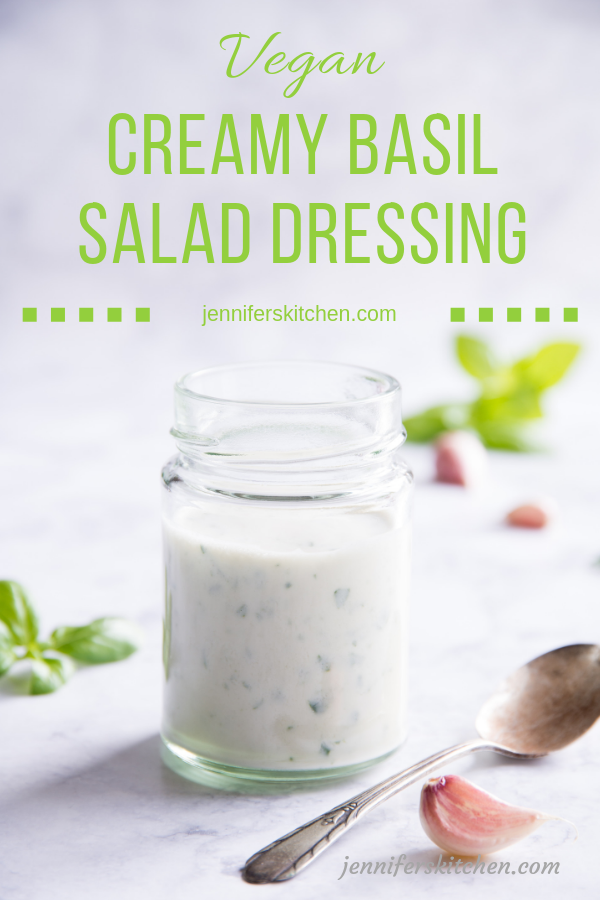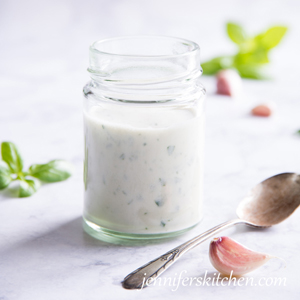 Creamy Fresh Basil Salad Dressing
Creamy, bright, and wonderfully delicious with little bursts of amazing flavor. This healthy salad dressing is a summertime favorite!
Ingredients
1/3

cup

raw cashews

2/3

cup

water

-

(or less if you want a thicker dressing)

1/4

cup

lemon juice

3/4

teaspoon

salt

2

cloves

garlic

1/3

cup

lightly packed fresh basil leaves and small stems

-

(or up to 1/2 cup if you want a stronger basil flavor)
Instructions
Place all ingredients except for basil in blender and blend until very smooth.

Add fresh basil and blend until basil is finely chopped.
Notes
1. Keeps for about 5 days in the refrigerator. 
2. This dressing tends to separate; stir before using.
3. This dressing is a thin dressing (because I created it to top my French Lentil Salad). If you would like the dressing to be thicker, decrease water amount.
* * * This recipe for Creamy Fresh Basil Salad Dressing  is . . . … gluten-free, plant based, oil-free, sugar-free, high in fiber, dairy free, egg-free, vegetarian, vegan, and made from real, whole foods.
>> One quick request: if you like this recipe, please leave a rating and a comment. Ratings help more people find these healthy recipes!
Print Recipe
You my also like:
Before you go . . .
Did you know that you can eat all this delicious food AND lose weight? You can!
No calorie counting. No portion sizes.
Join my online weight loss program today!