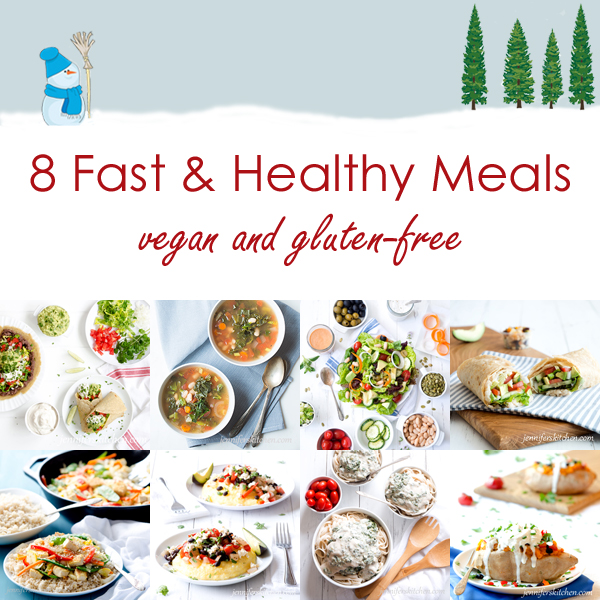 We love the holiday season and the time with friends and family, but this time of year can also be busy and stressful.
To help, I've rounded up some of my quickest meals for your busiest days, so your holidays can be merry and bright.
This delicious, rich, and creamy vegan pasta dish is super satisfying, exceptionally nutritious, and takes less than 20 minutes to make.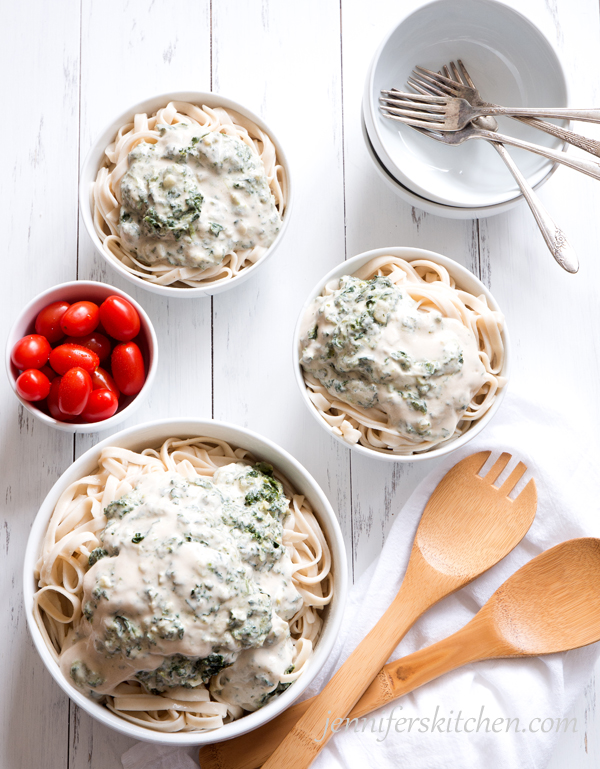 Have a really busy day? These wraps can be made in almost less time than it takes to order pizza!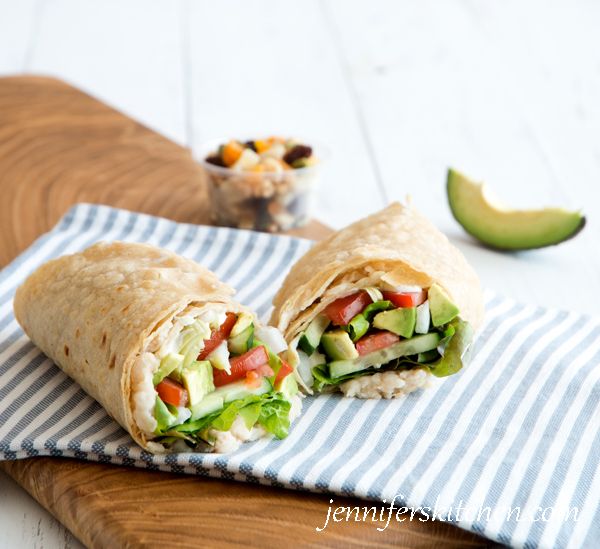 It does take at about 45 minutes to bake the sweet potatoes, but this is not hands-on time, so they can be baking while you are doing something else, like building a snowman.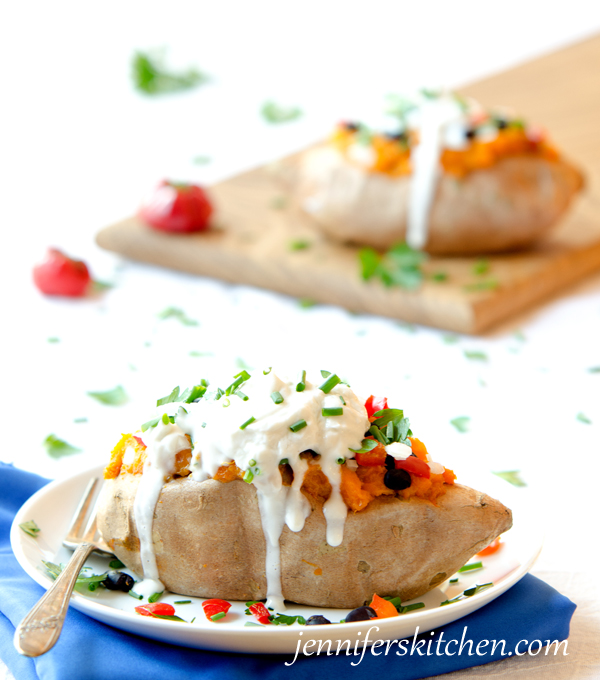 And yet another delicious excuse to eat more guacamole.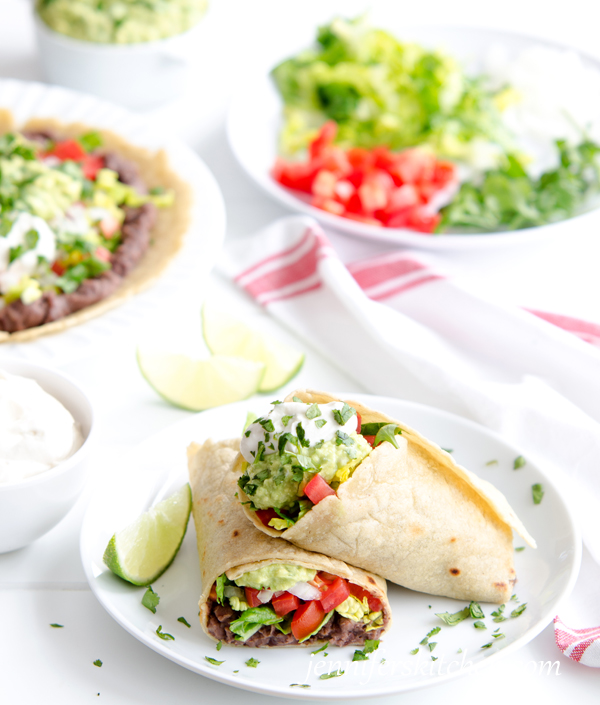 When I am busy and haven't planned ahead, stir-fry is usually my quick, go-to meal. This one is especially delicious.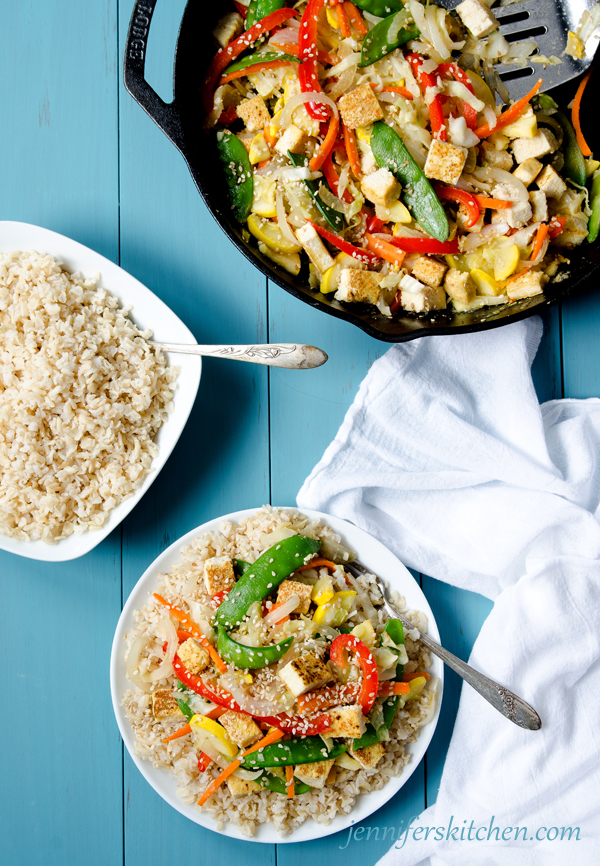 Packed with protein, healthy fat, fiber, and an abundance of other nutrients, this power salad is so filling and nutritious it is a satisfying meal in itself.

Oh, yum! This is so delicious and satisfying and yet so quick and easy.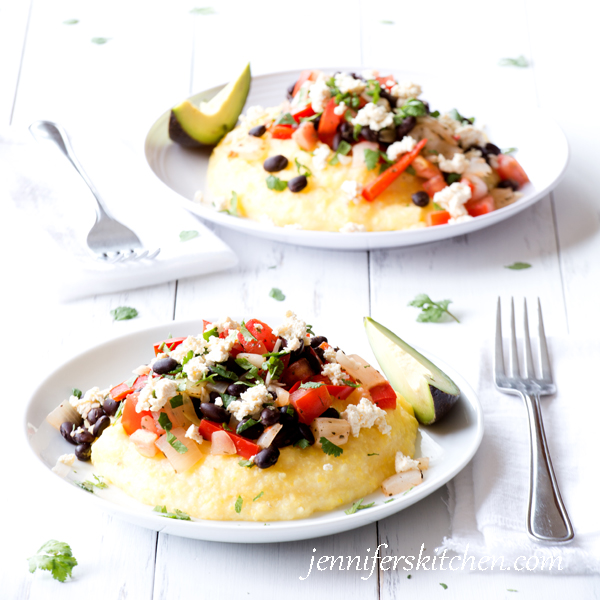 There aren't many meals quite as satisfying as hot soup on a cold, winter day.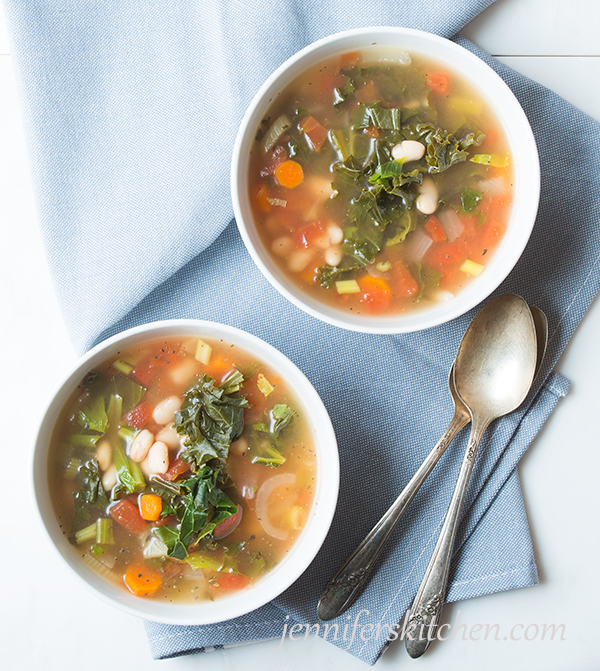 Save Time and Money All Year
One of the best ways I've found to speed up meal prep is to have a menu/meal plan. Check out my pre-made menus that can save you, not only several hours a week, but also money too.
Happy holidays to you!