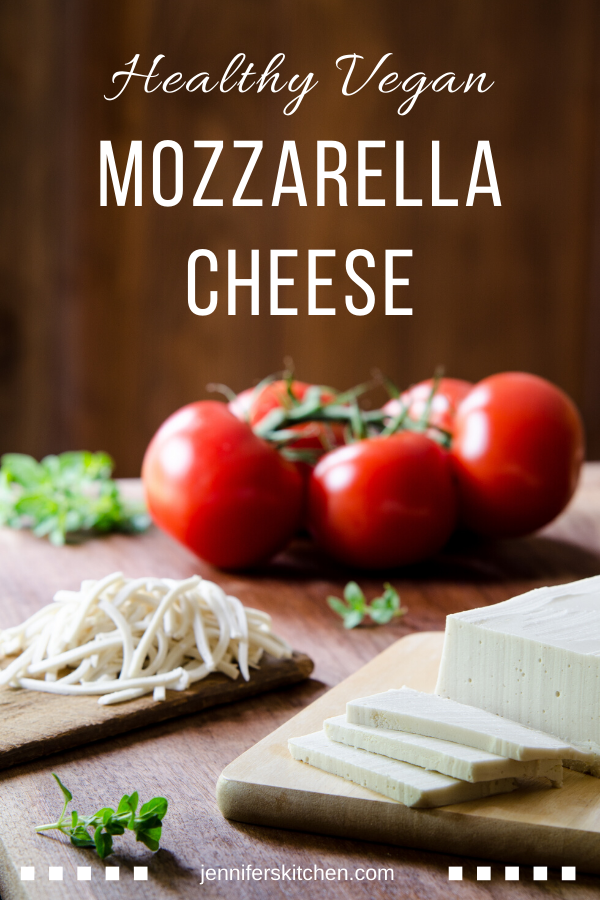 Ode to Mozzarella
Mozzarella is my favorite cheese;
I could eat couple pounds with ease.
On pizza, I love to pile it high,
Add olives and tomatoes – oh my!
Basil, tomato, and mozz on bread
For lunch is what I want to be fed.
With pesto it's perfectly paired;
Way too good not to be shared.
But with figs or grapes, it's my fave;
Cheese and fruit is what I crave.
Problem is, cheese adds pudge –
You know, like ice cream and chocolate fudge.
And to your arteries it's not very nice;
It causes heart attacks in mice.
For humans, the story is the same;
Saturated fat is the one to blame.
So this vegan version is a perfect solution;
For fattening mozzarella it's a great substitution.
Bring me some of this healthy mozzarella
And you will be my favorite fella.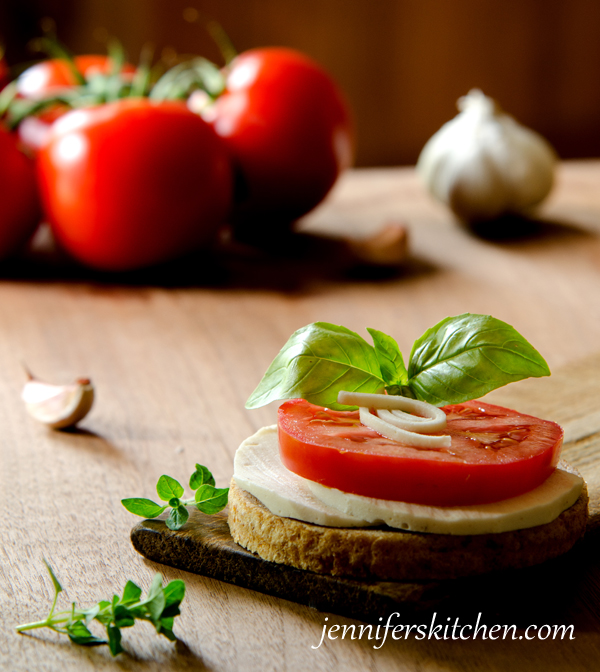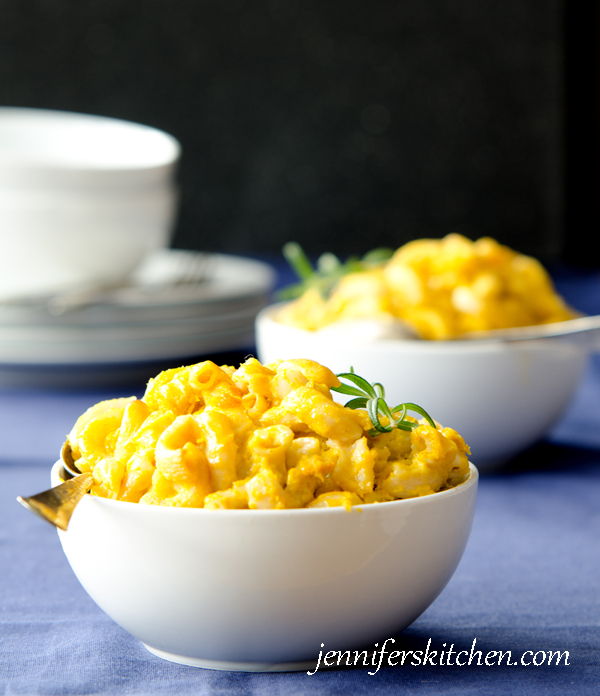 If you'd like more vegan cheese recipes, I gotcha covered. I have several recipes – including some that don't use nutritional-yeast or agar.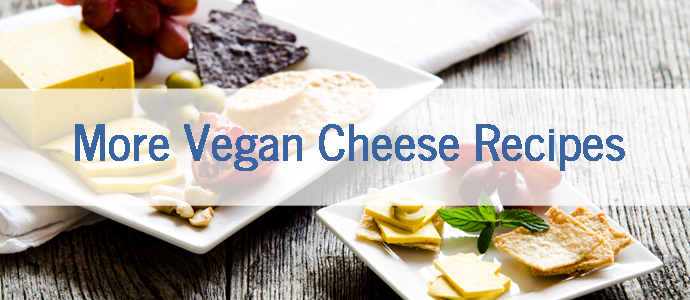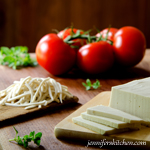 Vegan Mozzarella
A homemade, vegan mozzarella that's healthier than store-bought and much better for you than dairy cheese.
Ingredients
3/4

cup

raw cashews

3/4

cup

plain, unsweetened soy milk or almond milk

-

(not vanilla)

1

teaspoon

tahini -

optional, but it makes it taste really good

3

tablespoons

lemon juice

1/4

cup

mild-tasting coconut oil

-

see note

9 3/4

teaspoons

granulated onion -

3 tablespoons + 3/4 teaspoon

1 1/8

teaspoons

salt

3/4

teaspoon

granulated garlic -

(do NOT use fresh garlic)

1/8

teaspoon

dried basil

5/8

cup

water + 1 1/4 cups water

7

teaspoons

agar powder -

see note at bottom of post (below recipe)
Instructions
Place all ingredients, except 1 1/4 cups water and agar, in blender and blend on high speed until mixture is smooth. A heavy-duty blender works best for this recipe; other blenders may not get the mixture smooth enough.

Scrape down sides of blender with a spatula and blend again on high speed until mixture is very, very smooth and creamy. (I recommend using a heavy-duty blender to get the mixture very smooth and creamy.) Set aside.

Place remaining 1 1/4 cups water and agar in saucepan, and heat over medium high heat until boiling. Stir occasionally with a heat-proof spatula. Reduce heat and simmer for 1 minute. Remove from heat.

Immediately add agar mixture to ingredients in blender. Scrape pan with a spatula to get all the agar mixture. Blend until smooth.

Promptly pour mixture to an oiled container. Cover and refrigerate for 4 hours or until set.
Notes
Mild-tasting coconut oil is coconut oil that does not smell like coconut or have a coconut flavor.
>> One quick request: if you like this recipe, please leave a rating and a comment. Ratings help more people find these healthy recipes!
Print Recipe
What is Agar?
Agar is a cooking ingredient that's made from a sea vegetable and is used as a thickener.
I use agar to make this delicious, soy-free, vegan sour cream.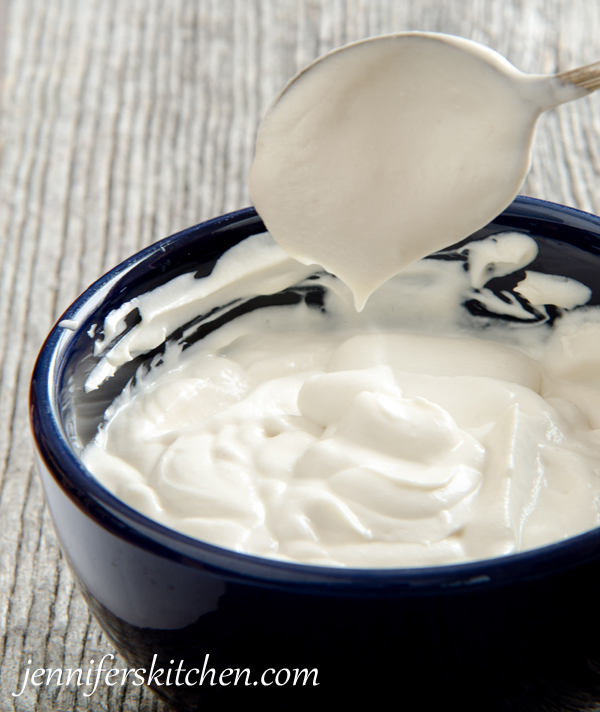 If you'd like to know more about agar and where to buy it, check out this post I wrote about it.
You my also like:
Before you go . . .
Did you know that you can eat all this delicious food AND lose weight? You can!
No calorie counting. No portion sizes.
Join my online weight loss program today!