Why I Don't Have Nutrition Info for My Recipes
I often get requests for the nutrition information (calorie count, fat grams, etc.) for my recipes, but as you may have noticed, there are none.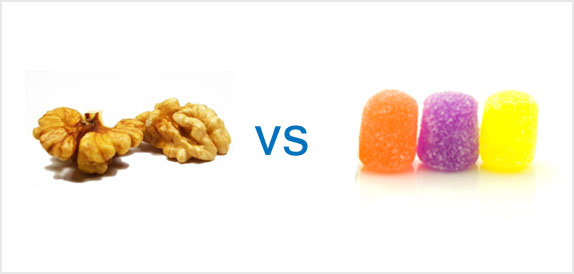 Some diet plans encourage people to check for "how many calories" and "how much fat" before they try a recipe and to diligently read nutrition labels before buying a product. But have you ever noticed that healthy, nutritious, raw walnuts are way more "fattening" than gumdrops? In fact, based on the nutrition facts, you could eat the whole bag of sugary, chemical-laden gumdrops without a worry – as long as you stayed far away from the walnuts.
What's in the Numbers?
Obviously, these numbers aren't a reliable source for making good food choices.
One of the problems with depending on those numbers to help with food choices is not all carb grams, calories, or fat grams are created equal.
For example, let's compare a couple of salad dressings – both with 100 calories per 2 tablespoons.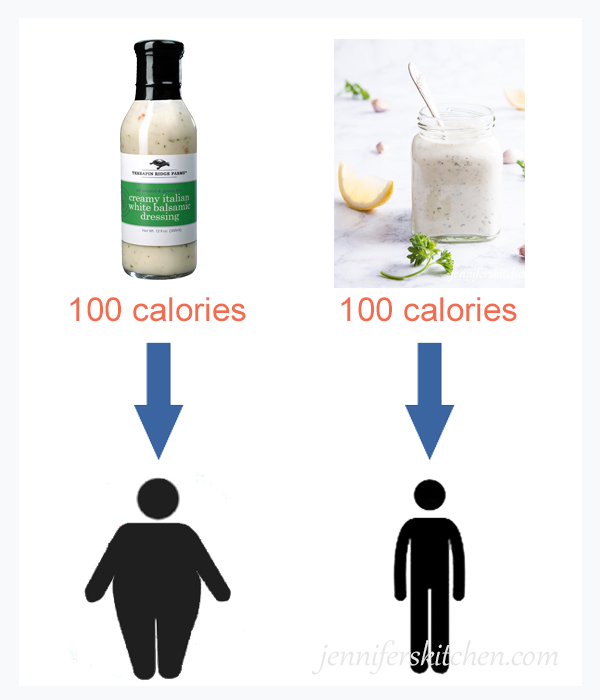 They both have the same number of calories, but the dressing on the right is made from whole, unprocessed ingredients. It offers you fiber and an abundance of other nutrients that are helpful for weight loss.
Conversely, the dressing on the left is loaded with processed ingredients, refined ingredients, chemicals, and other ingredients that not only offer nothing for your health, but also have been shown to contribute to weight gain.
Same calories? Yes. Same results? No.
Another example:
According to the numbers, a medium orange has 13 grams of sugar – more sugar than the average chocolate chip cookie.

But the sugar in the orange is a natural sugar perfectly packaged with fiber, vitamin C, calcium, folate, phytochemicals, and many others super-nutrients. This flawless formula will not only aid in weight loss, but will help boost your immune system, strengthen your bones, prevent cancer, and more!
A cookie, on the other hand, usually contains refined sugars, refined flours, and refined oils – all ingredients for obesity and poor health. And some cookies also contain ingredients like high fructose corn syrup, polysorbate stuff, hydrogenated oil, artificial flavors, bleached flour, mono thisandthat, and yellow #6.
Less sugar? Yes. Better choice? No.
And another example: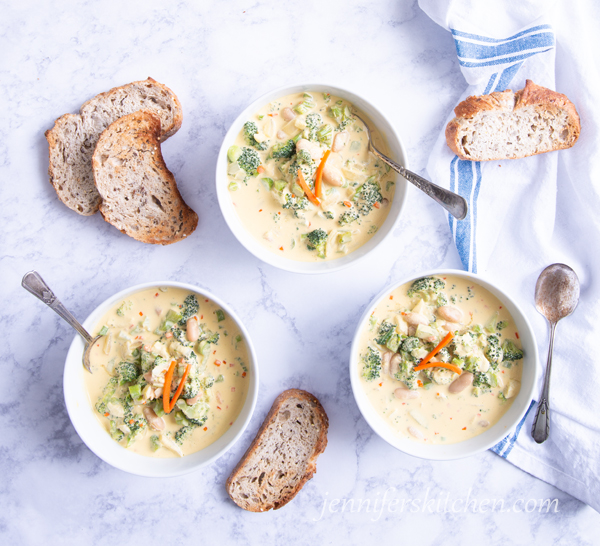 Compare this recipe for homemade Cheesy Broccoli and Cannellini Bean Soup with another recipe for cheesy broccoli soup with a low-fat cheese or cream. The Cheesy Broccoli and Cannellini Bean Soup recipe has about 4 times as much fat as the low-fat recipe and more calories. If you only looked at the numbers, you may stop the comparison right there and declare the fat-free version the winner.
However – and this is a BIG however – the Cheesy Broccoli and Cannellini Bean Soup recipe is made with real, whole, unprocessed, plant-based ingredients that offer you fiber, folate, vitamin K, vitamin magnesium, manganese, and a plethora of other nutrients that have been shown to prevent heart disease, promote healing, maintain healthy brain function, prevent PMS, boost the immune system, prevent kidney stones, promote digestive health, and help with weight loss!
On the other hand, the other recipe with cheese or cream contains very few nutrients and is high in saturated fat and cholesterol. And commercially-made cheese soups usually are laced with high-fructose corn syrup, modified food starch, gums, preservatives, and other ingredients that couldn't be considered "real foods" and many of which have been shown to be disastrous for a weight loss plan.
More fat? Yes. More fattening? No.
One more:
One-quarter cup of raw almonds has 11 grams of fat. And a serving of orange sherbet – zero. The sherbet is a better option because it has less fat, right?

Reading the ingredients shows a serving of sherbet gives you corn syrup, artificial colors, artificial flavors, gums, and sugar – more ingredients for obesity and poor health. The ingredients in raw almonds? Just almonds – a whole, unprocessed food that has been shown to help with weight loss and contribute to good health.
If you make your food choice based on the numbers, you may choose the sherbet. But if you look at the ingredients, you can know which is the better option.
What you do need to know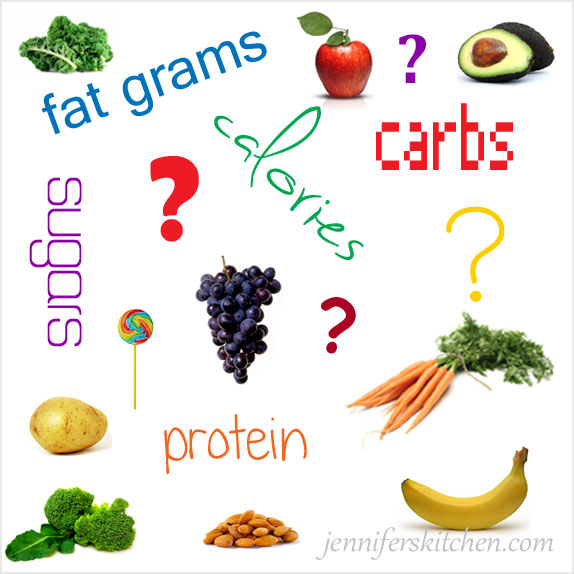 If you're eating healthfully, referencing the numbers – calories, fat content, etc. – is, more often than not, a waste of time.
You don't need the nutrition information to tell you apples and oatmeal are better options than Lucky Charms, and carrots are better than Cheetos.
You don't need to know how many calories are in the oatmeal (or the apple or the carrots), or how much protein, how much fat, or any of that. Oatmeal is a whole, unprocessed, plant-based food. Same for the apple and the carrots. Both can be a valuable part of a healthy diet.
You can use the same thought process for recipes. Look at the ingredients.
Are the ingredients whole, unprocessed foods?
Are the ingredients from plants?
Does the recipe have any other ingredients that I don't want to put in my body?
If it does have some refined (or processed foods) in it, how much does it have?
If a food is processed or if it's made from refined ingredients (white flour, sugar, oils, etc.), chemicals, or too many animal products, it doesn't matter a whole lot how many calories or fat it has, it isn't the best choice and it may contribute to weight gain in the long run – even if it's low in calories and/or fat.
What's In It?
To eat healthfully, we don't need to ask "What are the numbers?" but rather, "What's in the food?"
When deciding whether or not to buy a product, eat a food, or try a recipe, forget the numbers and look at the ingredients. Make a choice to eat a wide variety of whole, unprocessed, plant-based foods and the numbers will take care of themselves.
Eat Well. Lose Weight.
Would you like to be able to eat delicious foods and lose weight – without counting calories or paying attention to portion sizes? Join my online weight loss plan today!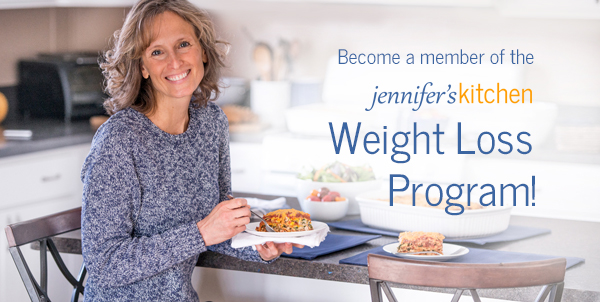 You my also like:
Before you go . . .
Did you know that you can eat all this delicious food AND lose weight? You can!
No calorie counting. No portion sizes.
Join my online weight loss program today!