I first saw this food chopper being used to chop cucumbers by my friend when she was teaching a cooking class, and, while I thought it was a pretty neat little thing, I wasn't interested in buying one because I have this phobia of accumulating too many kitchen gadgets.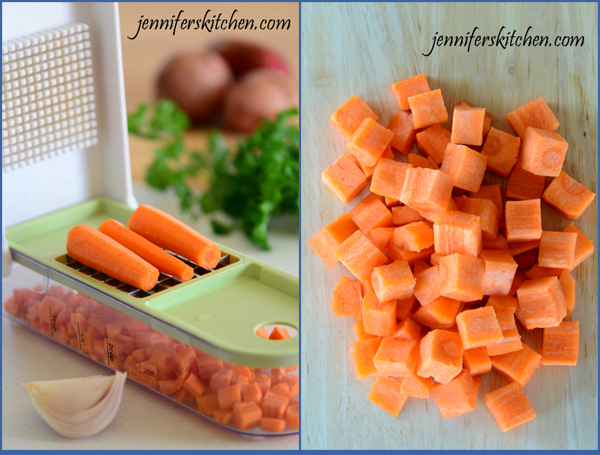 I especially try to avoid those that take so much time to clean that they don't really save time. And I steer clear of those that look "gadgety". And this one definitely looked "gadgety".
A few months later, another friend and I were making fruit salad at her house, and she brought out the chopper and gave me the job of cutting up the strawberries, bananas, and apples. In 60 seconds, I was sold. It took me less than 10 minutes to cut up a HUGE bowl of fruit. It would've taken me at least 30 minutes with a knife.
And it was the most beautiful fruit salad I've ever seen with all the fruit cut up into little uniform cubes.
What about clean up?
When I was done cutting the fruit, she cleaned it with a little tool that comes with the chopper and sprayed it with the kitchen faucet sprayer and it was clean! What a time saver.
So, the next day, I bought one.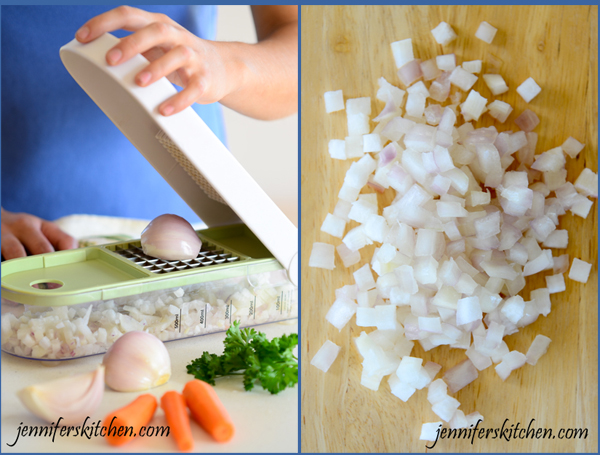 Now I use my chopper several times a week. I can make potato soup in less than half the time it takes me without my food chopper. And it looks so pretty!
Salsa, diced cucumbers for salad, vegetable soup, fruit salad – it'll chop about anything!
My favorite part of the chopper is how it changes chopping onions from a tearful chore into a quick and easy 20-seconds-and-I'm-done! Just this fact alone makes it worth at least twice as much as I paid for it.
Tips for Using the Chopper
My food chopper works great for cutting hard fruits and vegetables, like apples and carrots, but I can't just gently push down on it like you see on the TV commercials. I have to sort of … sort of slam it.  I tried to think of a different word besides "slam", because that's not quite accurate, but I can't think of another one.  It isn't hard; you just can't slowly slide it through a carrot like on the commercials. But it's still MUCH easier and MUCH faster than cutting with a knife. Much.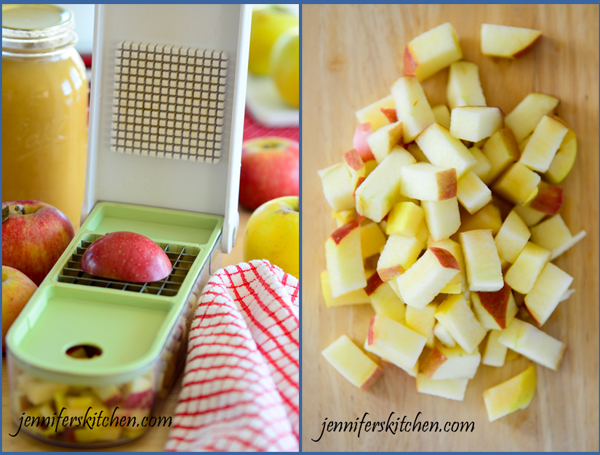 Popular Posts