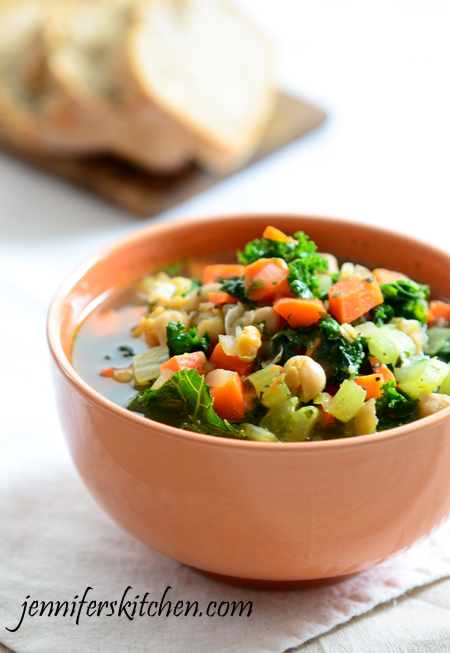 Did you know that you could eat 7 cups of cooked kale and you still would not have consumed as many calories as are in one McDonald's hamburger?
7 cups!
Plus, leafy greens like kale and collards contain no cholesterol or saturated fat, are loaded with beneficial phytochemicals, and some are better sources of calcium than milk (both by weight and by calorie.) A perfect lose weight/feel great food!
So how do you eat kale? It's absolutely delicious in this satisfying soup.
This recipe has an abundance of vegetables in it.  Translation: too much time in the kitchen peeling and cutting them.  So, I used my vegetable chopper and the veggies were ready in minutes!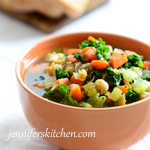 Print
Kale, Carrot, and Chickpea Soup
Yield 4 to 6 servings
A delicious way to eat more kale!
Ingredients
1 medium yellow onion, diced
7 medium raw carrots, sliced thin or diced small
4 stalks celery, diced
3 tablespoons olive oil
7 cups chopped kale
2 cloves garlic, minced
4 cups water, stock, or broth
2 tablespoons granulated onion
2 tablespoons dried parsley
1 teaspoon dried basil
1/2 teaspoon granulated garlic
3 cups cooked chickpeas (garbanzo beans)
1 1/2 teaspoons salt, or to taste
Instructions
Prepare vegetables. (I use my veggie chopper for this.)
In a large soup pot, sauté onion, carrot, and celery in oil over medium (not high) heat until onion begins to turn translucent.
Add greens and sauté until greens are tender. Stir often to prevent vegetables from sticking.
Add garlic and sauté for one additional minute.
Add water (or stock or broth) and seasonings and bring to boil. Reduce heat and simmer until vegetables are tender.
Gently stir in chickpeas (garbanzo beans) and add salt to taste.
Serve hot.

More Kale Please!
Want to include more of this super food in your diet?  Here are a few more recipes that include kale: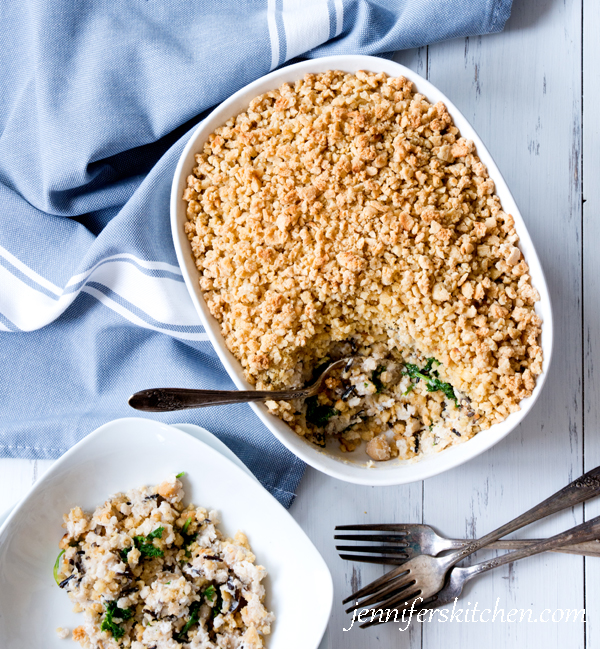 Chickpea, Kale, Wild Rice Casserole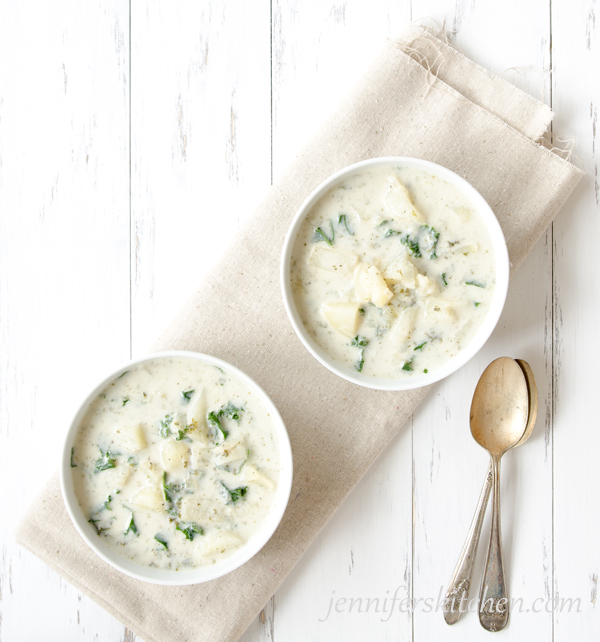 Vegan and Gluten-Free Cream of Potato and Kale Soup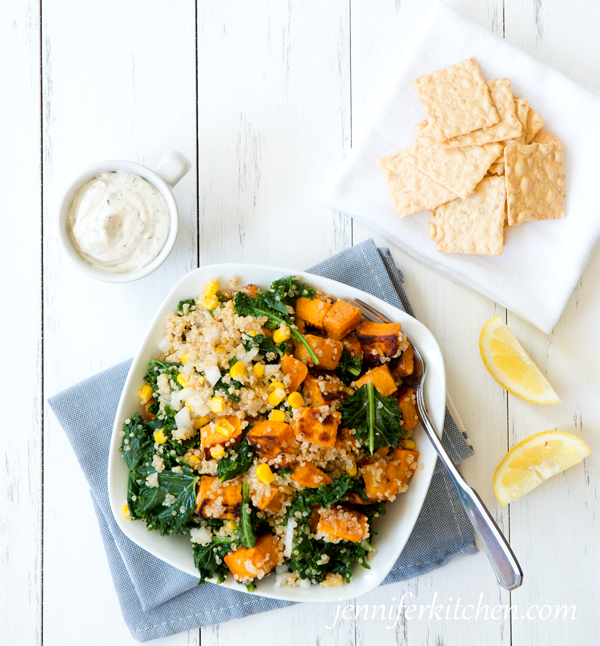 Kale-Sweet-Potato-Quinoa Salad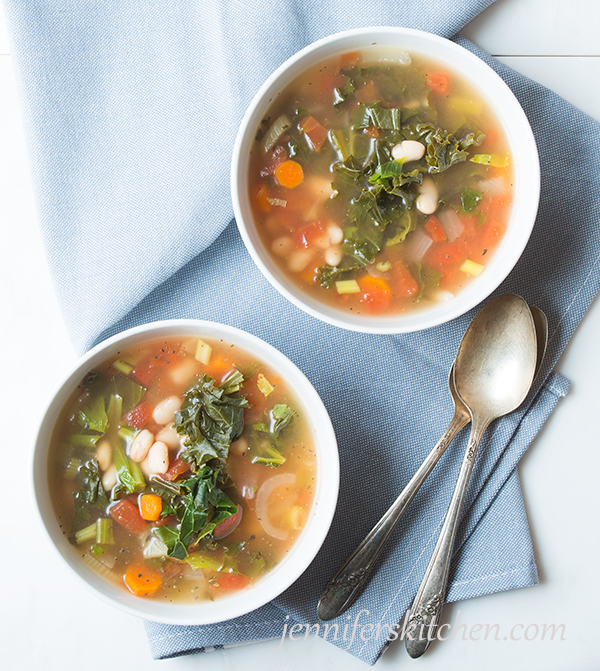 How do you like to eat kale? Do you have a favorite recipe that features kale?
Popular Posts