What do you do when you are hungry for breakfast, and the nearest Kroger or Trader Joes is over 7,326 miles away?
Why, you just find the nearest avocado tree and pick yourself a fresh avocado …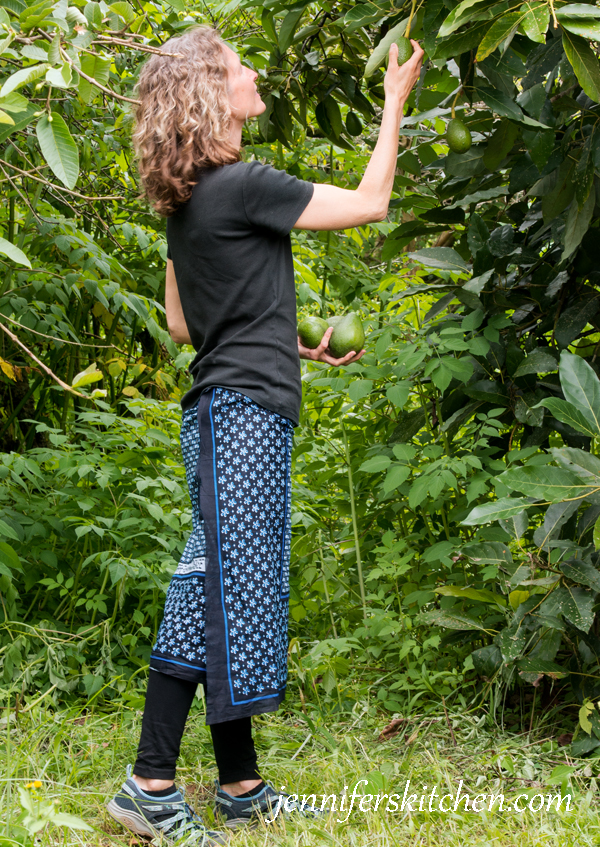 This website is brought to you without annoying ads because we can live healthier lives without the influence of marketing. But running a high-traffic site is expensive. How can you help? If you purchase anything through the affiliate links on my site, your cost is the same, but I receive a small commission. Thank you!
Locate a banana tree for some fresh bananas …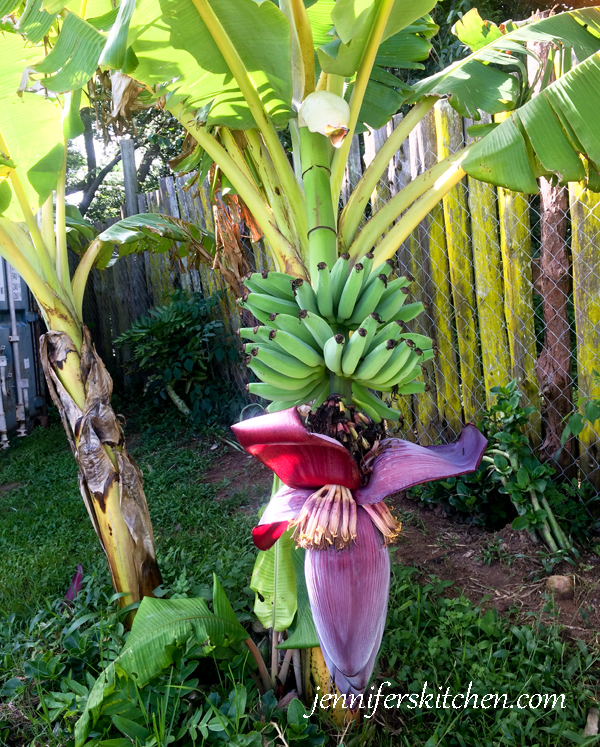 Then go to the local market to find delicious, sweet mangoes …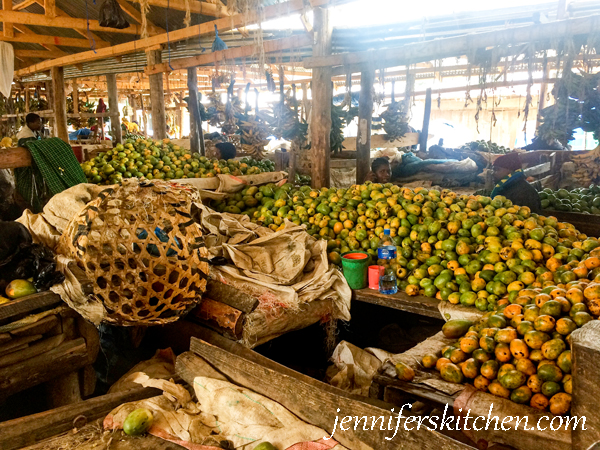 Grab some rice or sorghum while you are there …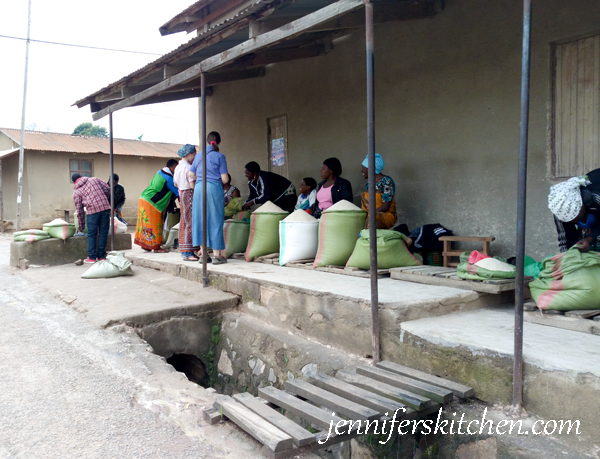 Take it all home and pick the bugs and rocks out of your rice or sorghum. (No worries though. If you aren't into bugs and rocks, and you aren't in the African bush, here's where I usually buy my rice or sorghum.)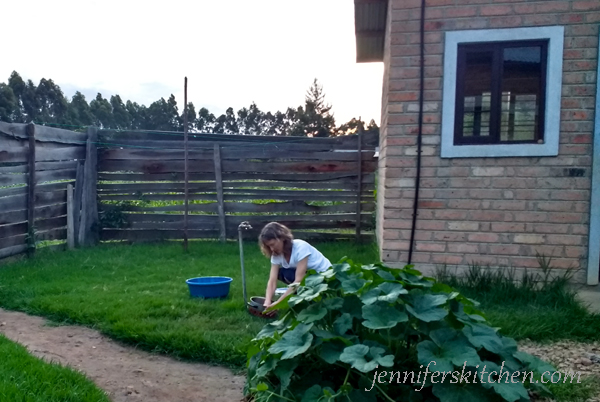 Cook it up in your little outdoor kitchen …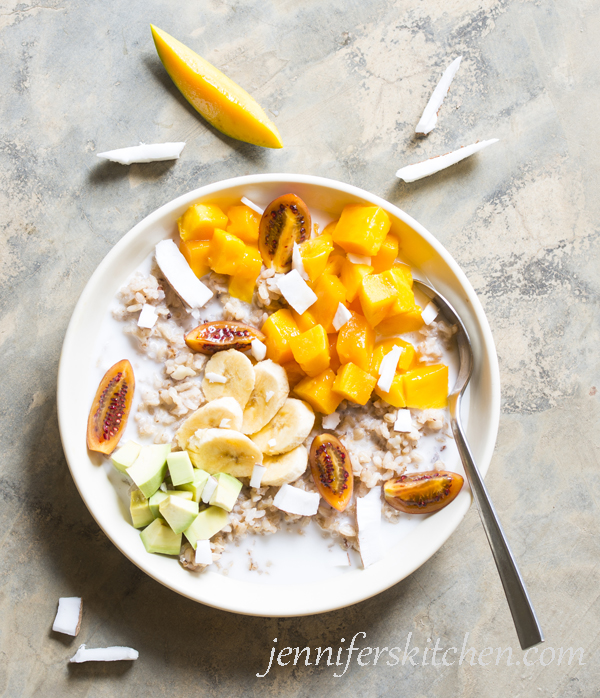 And enjoy this scrumptious African breakfast. 🙂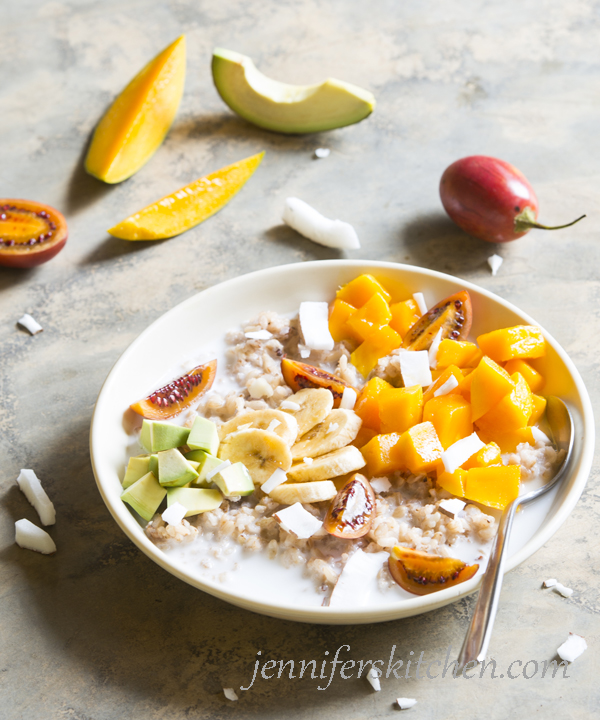 Recipe? It's super easy, quite flexible, very forgiving … and absolutely delicious!
Lunch in Africa
If you'd like to see what else I ate while I was in Africa, check out these amazing greens!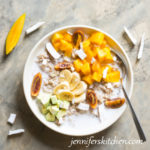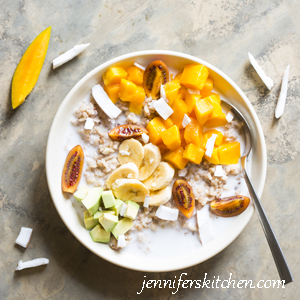 African Breakfast
A delicious African breakfast that you can enjoy too!
Instructions
Place all in a bowl.

Enjoy!
>> One quick request: if you like this recipe, please leave a rating and a comment. Ratings help more people find these healthy recipes!
Print Recipe
Leave a comment
I love hearing from you! 🙂
You my also like:
Before you go . . .
Did you know that you can eat all this delicious food AND lose weight? You can!
No calorie counting. No portion sizes.
Join my online weight loss program today!