Can You Eat Squash Leaves?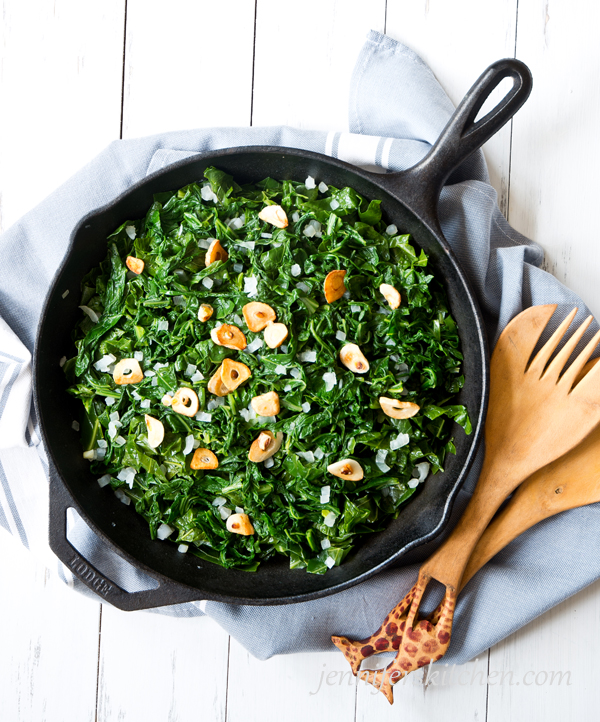 This website is brought to you without annoying ads because we can live healthier lives without the influence of marketing. But running a high-traffic site is expensive. How can you help? If you purchase anything through the affiliate links on my site, your cost is the same, but I receive a small commission. Thank you!
While living on a different continent for a few months this year, I had the privilege of eating a variety of foods that I've never tried before, like njugu beans, uji, pumpkin leaves, and African millet (which is nothing, nothing, nothing even close to our millet).
I also got to re-try a few that I hadn't had in a long time, like tamarillos, plantains, and sorghum (which we will be eating more of it at home now that I see how yummy it can be).
Thankfully, I avoided the dried, baby fish.
Secret Sauce
With the exception of the African millet, all of the new foods were quite good – some because of the sauce that was served with every one of them (You've heard that hunger and gratitude make the best sauce, right?) and some because they were just really, really good!
But, hands down, my favorite of all were the squash leaves.
(All of the natives called them pumpkin greens, but in America we would call them squash greens because they grew on plants that produced what we call squash – like butternut squash and acorn squash.)
And to think I've been growing squash in my garden for years, and I had no idea you could eat the leaves of the squash plant – or that they were so scrumptious!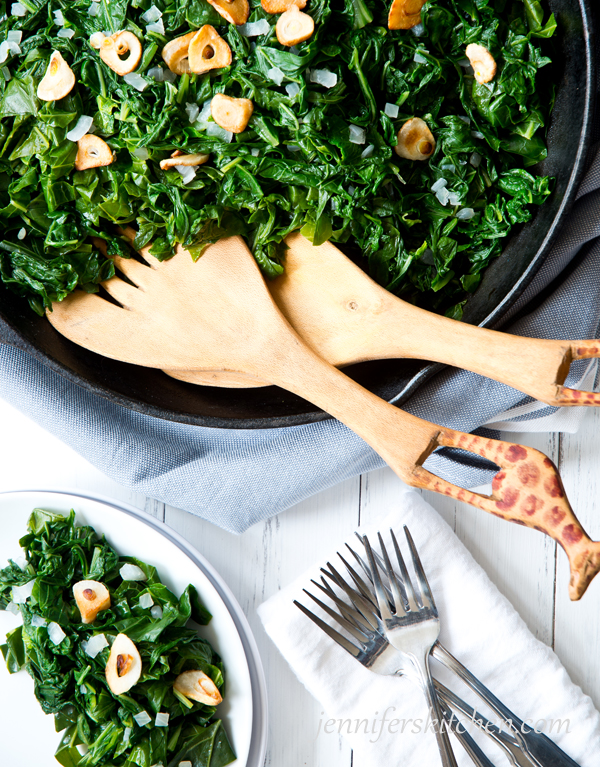 Where I was in Africa, almost everyone had a garden, and almost everyone had squash (pumpkin) greens growing in their garden; and they grew like crazy, so there were always plenty of greens to pick and enjoy. I will definitely plant squash this year in my garden – not just for the squash, but also for the greens.
Can you eat summer squash and zucchini leaves too?
I haven't tried them (yet), but I've heard that zucchini and summer squash (courgette) leaves can be eaten as well. (Edit: Tried them this year. The young leaves are delicious.) Prepare them the same way you would prepare winter squash leaves.
(You can also eat the blossoms – but that is for another post.)
How to Prepare and Cook Squash or Pumpkin Greens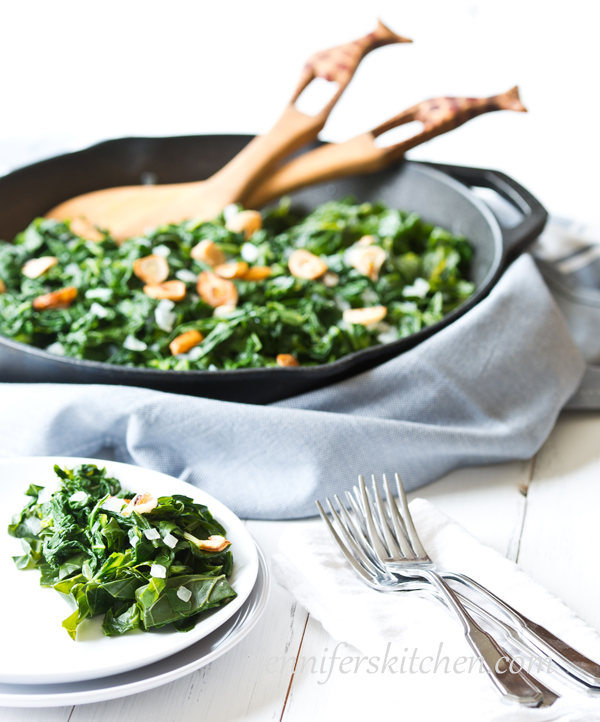 So, here's how to cook squash greens and make them taste fabulous. (Get the exact recipe below.)
1. Pick the leaves. The young leaves are the best because they are tender. You can include some of the stem if you'd like; they are delicious too.
Squash greens are best used fresh. They wilt very easily, even when stored sprinkled with water, in a plastic bag, in the frig.
2. Wash well. If you have a sandy garden, you may want to immerse the greens in a sink full of water. The sand will sink to the bottom.
The African natives (at least the ones I talked to) peeled the tiny spines off the stems. We did this once, and then decided it wasn't worth the time. Cooking breaks down the spines and you don't notice them at all when eating the greens.
3. Dice an onion and sauté it. Add a clove or two of garlic and chopped greens and saute for a few minutes.
4. Add a little water or vegetable broth, a few diced tomatoes if you want to cook 'em like an African (just a very small amount, like 1/4 to 1/2 cup for a large pan of greens), cover, and cook until greens are tender.
What if I want to try squash greens, but I don't have a garden?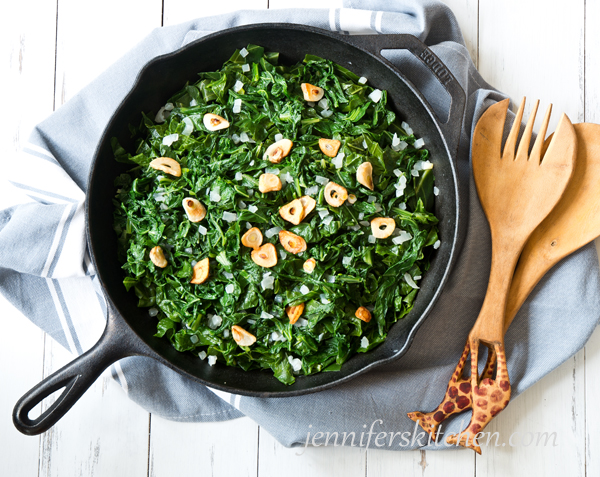 Squash greens are so good, it's a pity to be limited to kale and collards; unfortunately, I've never seen squash leaves in the grocery store. The best solution is to grow your own in your garden, but what do you do if you don't have a garden?
You can grow squash greens in a container. Even a small container will produce enough greens for a several meals (although it may not be able to support an actual squash).
Also, some farmer's markets sell squash greens. If yours doesn't, you could ask and I'm sure a grower would be happy to supply them to you.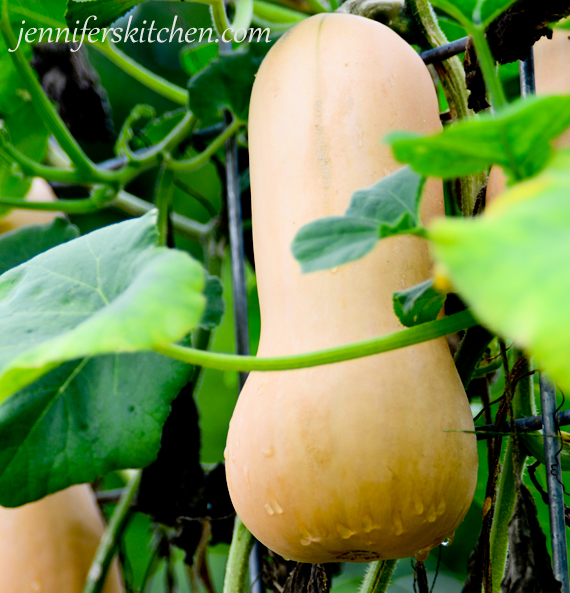 Nutrition in Squash Greens
Squash greens are one of the most nutritious foods you can eat! They are loaded with calcium and iron, vitamins A, B, C, and K, magnesium, phosphorus, and copper. Together, these nutrients boost your immune system, help build strong bones, prevent anemia, and just plain help keep you healthy!
Once you've eaten all the leaves off your squash plants, you might want to make some yummy squash! Here are some great recipes for that!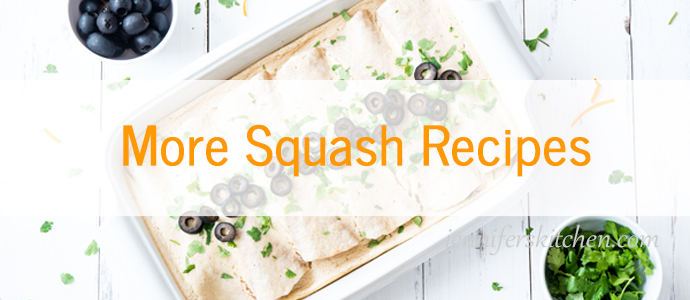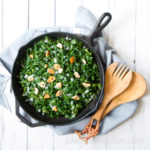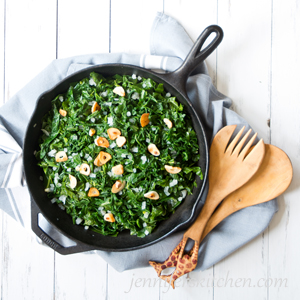 Squash Greens
The leaves from squash and pumpkin plants are not only edible, but they are absolutely delicious and highly nutritious. In my opinion, onion and garlic are the key to scrumptious squash greens.
Ingredients
1

large

yellow or sweet onion, diced small

1

tablespoon

olive oil

5

cloves

garlic, minced

12

cups (packed)

chopped squash leaves

-

(They cook down a lot!)

1/4

cup

water - or vegetable broth

2

Roma tomatoes, diced small

-

optional

1

teaspoon

granulated onion -

optional

salt

-

or to taste
Instructions
Wash leaves well.

In a large soup pot, sauté onion in oil over medium heat until onion begins to turn translucent – about 8 minutes.

Meanwhile, cut the greens into 1 to 1 ½-inch pieces or strips.

Turn heat to medium-high. Add garlic and greens to pot and sauté for about 3 minutes.

Add water or broth and diced tomatoes (if desired). Cover, and cook for about 10 minutes or until greens are tender. Cooking time will vary depending on how young and tender your leaves are. Watch closely; if water boils away, add a little more, but don't add too much or greens will lose flavor.
Notes
See additional notes in this post for more details + tips and tricks to cooking squash (or pumpkin) leaves.
>> One quick request: if you like this recipe, please leave a rating and a comment. Ratings help more people find these healthy recipes!
Print Recipe
Want More?
For more healthy and delicious recipes like this one that will simplify your journey to a healthier and thinner you, check out my
Healthy Weight Loss Program!
Leave a comment
Your comments make my day! 🙂
You my also like:
Before you go . . .
Did you know that you can eat all this delicious food AND lose weight? You can!
No calorie counting. No portion sizes.
Join my online weight loss program today!