I don't post dessert recipes very often for fear that someone will spy a cookie recipe on my weight loss blog, decide those cookies are the solution to their weight loss troubles, and commence to eat cookies every day for three months. (In case you think I'm being silly, it's not an irrational fear. You'd be surprised at the stories I hear.)
Kale Brownies = Salad?
Eating more desserts because we found a "healthy" one … well, let's just say no matter how much raw kale I blend up and hide in those chocolate chip cookies, they're still not a salad, and I don't get to put a sticker on my "5-A-DAY" sticker chart.
A Healthier Dessert Recipe
That said, the holidays are upon us, and we know there will be desserts coming at us from every direction, so why not make those holiday desserts as healthy as possible?
Replacing white sugar with raw sugar, using coconut milk instead of cream, and subbing carob for chocolate means that this fudge is a much better option than the dessert we were already going to eat anyway.
Why Carob?
Despite what you hear from the media, chocolate is not a health food and contains many harmful chemicals (including phenylethylamine, theophylline, theobromine, and caffeine) that have been shown to alter cerebral blood flow; stress the kidneys, the adrenals, and the liver; contribute to lower bone density; cause a loss of vitamin B and vitamin C in the body; increase the risk of diabetes; aggravate PMS; cause migraines and mood swings; and contribute to weight gain.
For more information on the negative health effects of chocolate, check out this post I wrote about the many benefits of replacing chocolate with carob.
Where Can I Buy Good Carob?
There's good-tasting carob and then there's not so good-tasting carob. Here is where you can get the best carob.
Why Teeccino Herbal Coffee?
Studies show that the use of caffeine contributes to digestive problems, inhibits detoxification, increases intensity of cravings, and contributes to chronic fatigue syndrome. This drug is also associated with high cholesterol levels, increase risk of peptic ulcers, and depression.
Here's where I buy my Teeccino.
Need some help getting healthier?
Check out my 30-day, life-changing weight loss program!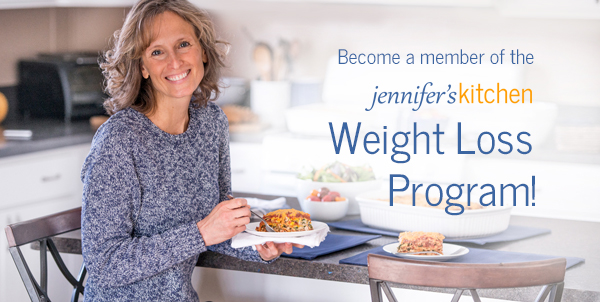 More Carob Recipes
Would you like more carob recipes? Here are some of my favorites:
Teeccino herbal coffee is a naturally caffeine-free beverage made from healthy ingredients like almonds, barley, chicory, and dates. If you want a gluten-free herbal coffee, I suggest Teeccino Caramel Nut.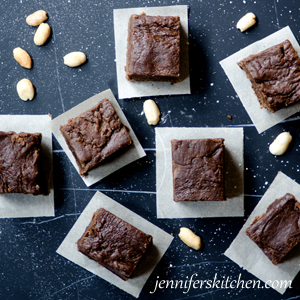 Print
Easy Peanut Butter Carob Fudge
Yield 12 squares
Gluten-free, oil-free, dairy-free, vegan fudge.
Instructions
Place sugar, coconut milk, and herbal coffee in a saucepan and whisk together.
Bring to boil over medium-high heat stirring constantly (about 1 to 2 minutes).
Cook at a full boil for 2 minutes, stirring constantly.
Remove from heat and stir in peanut butter and vanilla.
Stir in carob powder.
Transfer mixture to an 8-inch x 4-inch dish. I use a loaf pan and line it with parchment paper to make it easy to remove the fudge.
Chill before serving.
Notes
1. Coconut milk consistencies vary. Be sure to either use thick coconut milk or allow your coconut milk to separate in the can and then drain off the excess liquid. Otherwise you'll end up with very soft fudge that doesn't set up well.
2. If your carob is lumpy, be sure to sift it or blend it before beginning recipe.
Courses Dessert
Popular Posts