Coffee Substitutes (Herbal) – All About Healthy Coffee Substitutes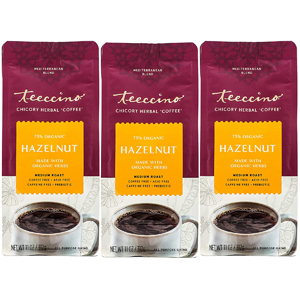 Unlike decaffeinated coffee that still contains harmful chemicals, most herbal coffee substitutes are made from healthful ingredients, like carob, dates, and chicory.
Where to buy coffee substitutes
Azure Standard carries Teeccino and Dandy Blend herbal coffee subs.
You can also buy Teeccino and Dandy Blend from Amazon.
Recipes that use coffee substitutes