How to Eat Healthy When Traveling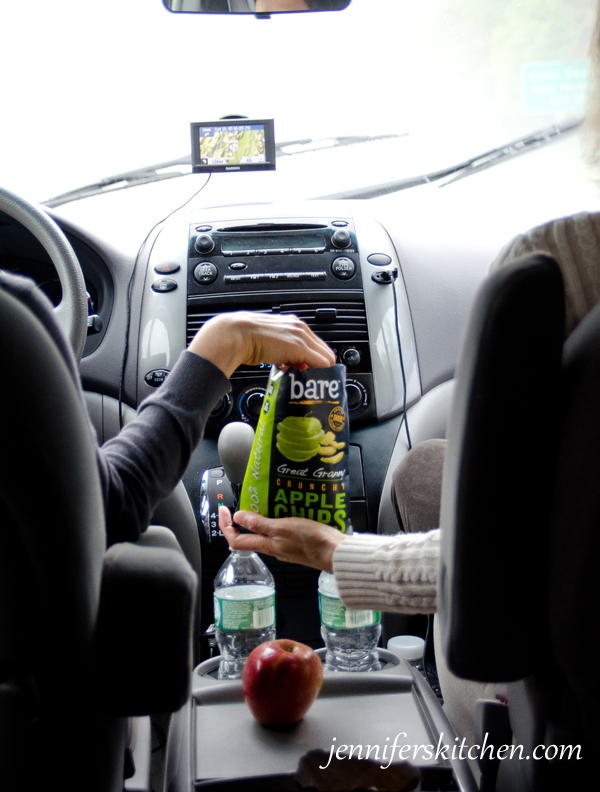 This website is brought to you without annoying ads because we can better live healthier lives without the influence of marketing. But running a high-traffic site is expensive. How can you help? If you purchase anything through the affiliate links on my site, your cost is the same, but I receive a small commission. Thank you!
Is your family planning some fun trips anytime soon? No need to eat junk food or fast food on your trip. Here's how to eat healthy on the road.
11 Ideas for Healthy Eating on a Road Trip
A couple weeks ago I took a road trip to beautiful Maine with my friend and her two boys. Because we wanted to make sure our meals were healthy, we packed a lot of our own food for the trip.
My friend made some cute, hand-size, stuffed, bread pockets that were sooo delicious and perfect for eating on the go – along with lots of other healthy and yummy treats.
Here are some food ideas for keeping your next trip healthy and delicious.
1. Homemade Trail Mix
Mix together a variety of nuts, seeds, and some dried fruit (leave out the M & M's and chocolate covered stuff) and you have a healthy trail mix. This healthy mixture is filling, yet takes up very little space. And it doesn't need to be refrigerated.
2. Veggies and Dip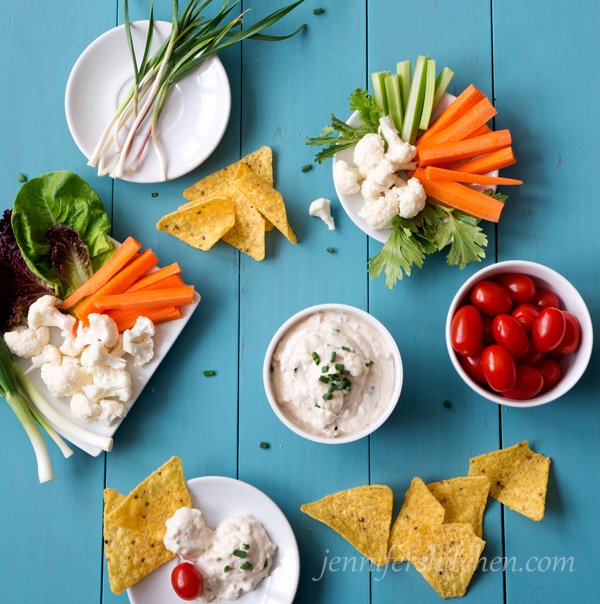 If you can bring a small cooler with you (I especially like the 12v coolers that you can plug into your car), carrots, celery sticks, refrigerator pickles, and cucumber sticks make for healthy, crunchy, and satisfying munchies.
Add a container of hummus, White Bean Garlic Dip, White Bean Guacamole, or another healthy dip, and you'll have some happy tummies!
Include some cherry tomatoes if you like. They are the perfect bite-size treat.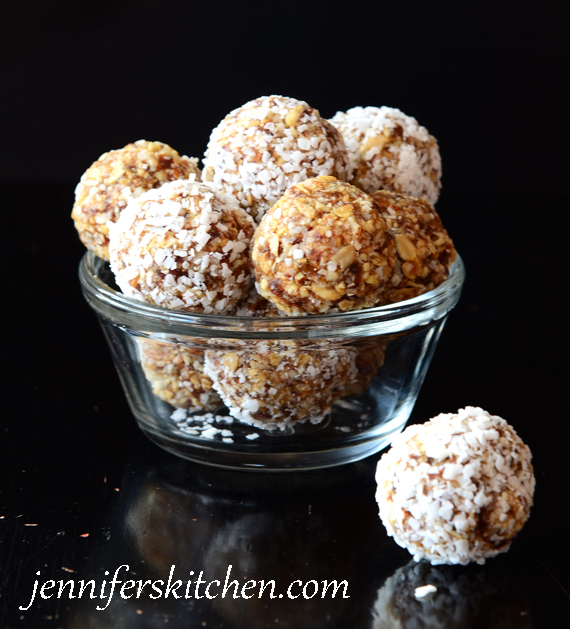 These gluten-free and vegan dates bites are really easy to make, travel very well (no refrigeration needed – just keep them somewhat cool), and are loaded with beneficial nutrients like iron, B vitamins, magnesium, vitamin A, and vitamin K. They are also high in fiber.
Or try out these Apricot Energy Bites.
4. Popcorn
Pop your own popcorn before you leave home, and you have a super healthy food without all the unhealthy ingredients in store-bought popcorn. No spoon or fork needed.
5. Apples
The ultimate in fast food, apples come in their own edible packaging, can be eaten with one hand while driving, and are ready to eat when you are.
6. Bananas
Bananas are another prepackaged health food that works well for a road trip.
7. Almonds or Other Nuts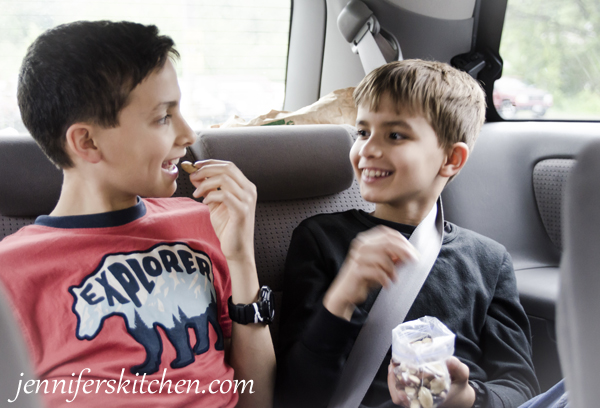 Raw nuts are rich sources of vitamins, minerals, and dietary fiber. Plus they are filling and helpful for weight loss.
8. Dried Fruit
Again, no refrigeration needed. Dried fruit is a sweet, yet healthy, treat that comes in a plethora of flavors – dried apricots, dried bananas (avoid banana chips as they contain oil and are often fried), dried peaches, apples, dates, and more. Check ingredients to be sure there are no added sugars.
9. Waffles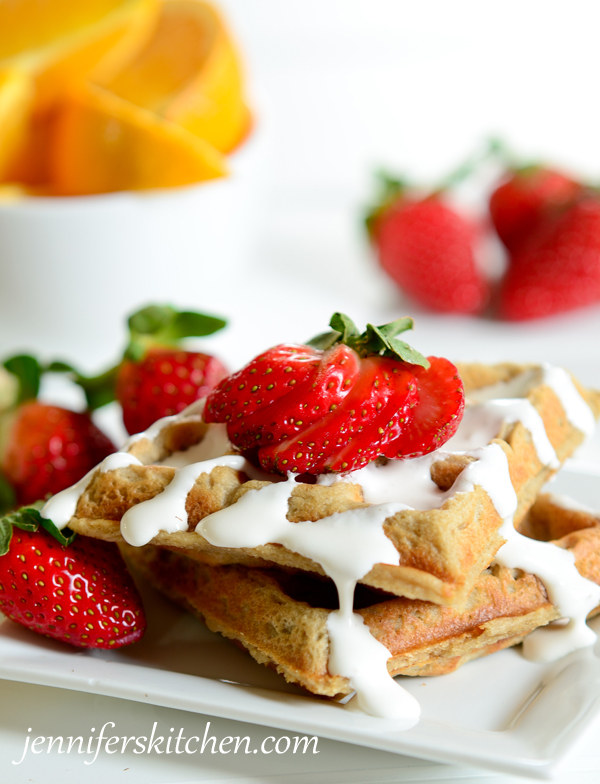 We typically think of waffles as a food that gets put on a plate and topped with maple syrup, fruit sauce, or another messing topping – not exactly car food, but if you have a waffle recipe that tastes good enough without maple syrup, they can be eaten on the go as well. Eat them like you would bread (either plain or topped with peanut butter or almond butter) along with some fresh fruit like grapes or apples or bananas and you have a filling and healthy meal.
OR, if you just can't image waffles without syrup, pack a little container of this Maple Date Syrup and do some waffle dippin'!
Here's a healthy and delicious waffle recipe for you.
10. Whole-Grain Crackers and Thin Cakes

I really like these Thin Cakes because they are less airy than rice cakes, more filling, have several gluten-free options, work great with sandwich spreads or by themselves, come in a variety of flavors, and are super healthy!
11. Sandwiches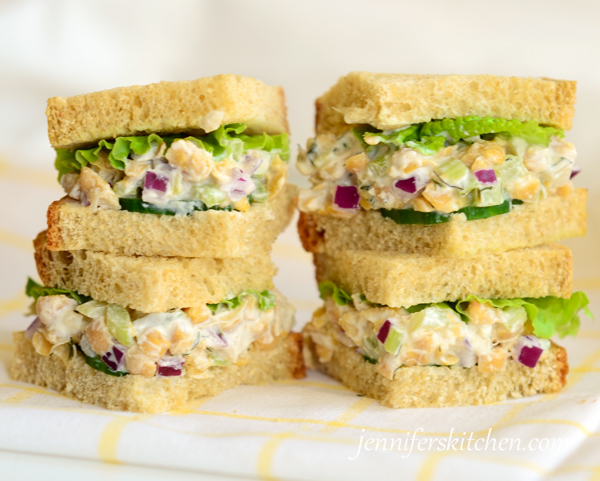 Sandwiches can be an easy, healthy, and make-it-as-you-like-it food. And with the right fillings (like Chickpea Salad and lettuce), a sandwich can be a meal in itself.
On our trip, I took along some of this homemade vegan cheese, which tastes great on sandwiches or by itself.
Some other sandwiches ideas include Cauliflower Rice Patties, Broccoli Burgers, Mediterranean Burgers, hummus, and White Bean Garlic Dip with lettuce and cucumbers.
If your trip is longer than a few hours, it's good to have a cooler and an ice pack to keep your sandwiches cold.
Eating Healthy on the Road
These easy, take-along foods will not only contribute to good health on your next road trip, but because you won't be needing to stop at fast food restaurants, they will also save you money and time as well.
What about Eating Healthy While Flying?
Airports aren't known for having the healthiest selections, and even if you can find some, you'll pay a ridiculous amount for them.
No worries! You can take healthy food with you on a flight also!
It's usually a good idea to avoid foods like bananas or fresh berries or sandwiches with a soft filling. After your carry-on gets lugged through the airport, whisked through security, and shoved under the seat in front of you, your beautiful banana might just end up being a smoothie.
Baggies of raw veggies, raw nuts, dried fruit are great options and are sturdy enough to take a beating in your travel bag. I often take mandarins on a flight with me. They peel without mess and they can take the abuse of travel fairly well.
Bringing a few of your own supplies on your next trip can make your next trip fun, easy, and healthy!
What are some of your favorite, healthy travel foods?
You my also like: