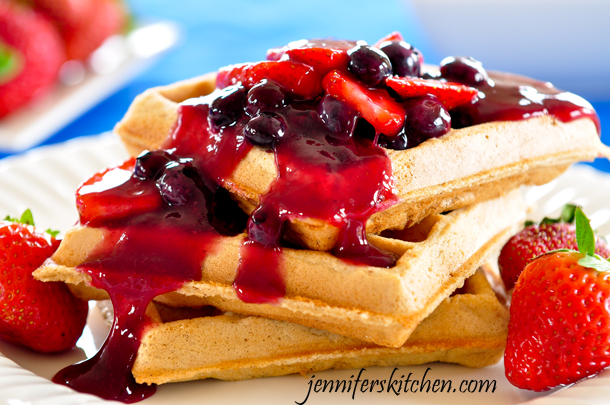 While there may not be a magic weight loss pill, one nutrient comes very close.
Research shows that those who are able to lose weight and keep it off consume an average of 33% more fiber-rich foods than their overweight counterparts.
How to Lose Weight if You Don't Like Healthy Food
Fruits, vegetables, whole grains, beans, nuts, and seeds are all excellent sources of fiber; but so many ask, "How can I lose weight if I don't like healthy foods?"
Here's a sweet way to get more slimming fiber in your diet. Berries!!
Berry, Berry Good!
Besides being delicious, berries provide several important nutrients, such as vitamin C, Vitamin K, manganese, folate, … and super slimming fiber!
Fantastic Fiber
Studies show that fiber not only helps to burn fat, but it also suppresses the appetite.
A breakfast of this delicious Berry Berry Sauce over Wonderful Oat Waffles provides you with 27(!!) grams of fat-fighting fiber! That's almost twice as much fiber as the average American eats in a whole day!!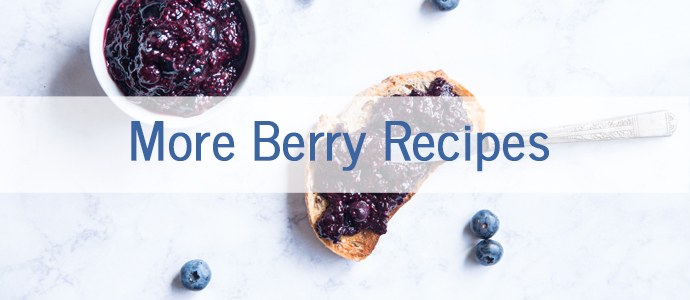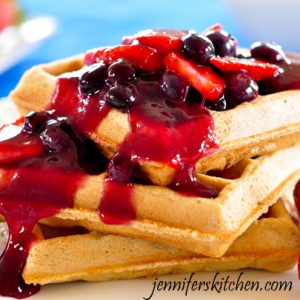 Berry Berry Sauce
Instructions
Place berries, juice concentrate, and sweetener in medium saucepan and bring to boil.

Meanwhile, thoroughly mix cornstarch or arrowroot and cold water.

When berries come to a boil, stir in cornstarch mixture. Return to boil, stirring constantly until thickened. Remove from heat and stir in vanilla.
Notes
Variation: Add some fresh sliced peaches along with the vanilla.
Replace 1/2 cup of the blueberries with some frozen raspberries or blackberries.
>> One quick request: if you like this recipe, please leave a rating and a comment. Ratings help more people find these healthy recipes!
Print Recipe
You my also like:
Before you go . . .
Did you know that you can eat all this delicious food AND lose weight? You can!
No calorie counting. No portion sizes.
Join my online weight loss program today!