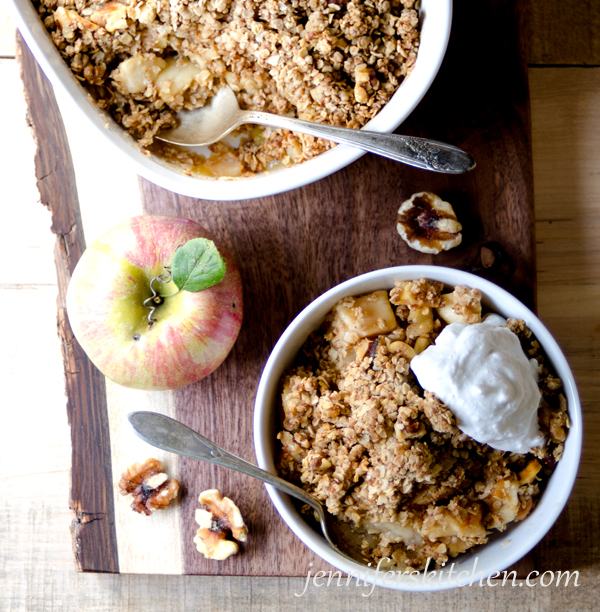 In the 1800's, the amount of refined sugar consumed by the average American was just under 1 1/2 teaspoons a day.  But now, the average American eats over 22 teaspoons of sugar per day.
How are we getting so much sugar?
Refined sugar is hidden in over 70% of packaged foods, and then we add it in abundance to home-baked foods.
This delicious Sugar-Free Apple Crisp offers a sweet solution. Instead of using refined sugar, it's sweetened with date sugar and pure maple syrup.
What is date sugar?
Date sugar isn't really a sugar. It's a very tasty, natural sweetener made from dried dates – a very healthful, nutritious fruit. It adds a luscious, naturally sweet flavor to this healthy apple crisp.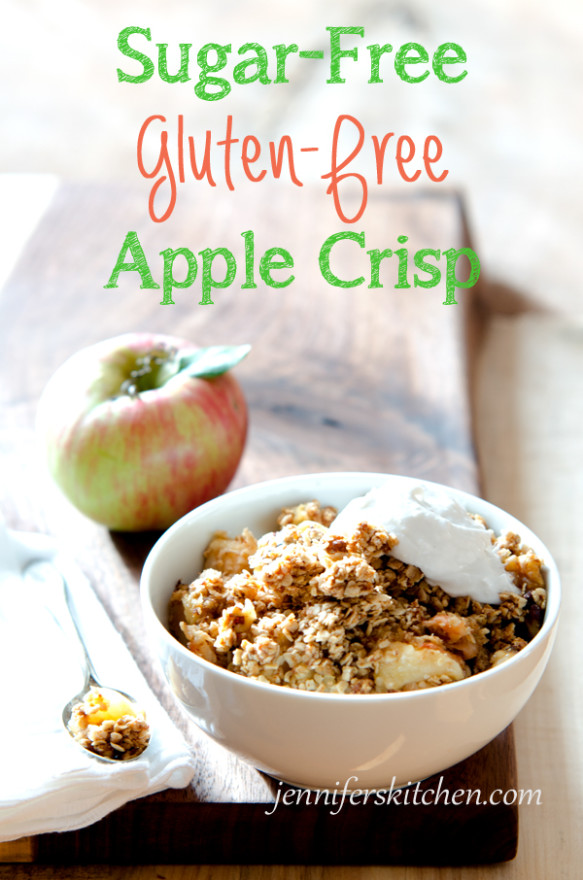 About the Beautiful Board in Today's Photo
I'm excited to tell you about the beautiful cutting board that you see in today's photo. It's a hand-crafted, custom-made, one-of-a-kind board that I had special ordered from a local craftsman.
I have been able to secure these beautiful, one-of-a-kind boards — each hand-crafted and one-of-a-kind — so I could offer them to YOU!  They would make beautiful gifts or lovely additions to your kitchen.   Click here to find out how you can get one!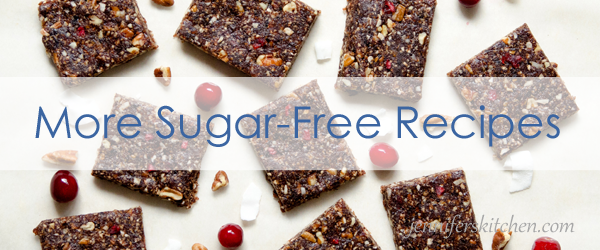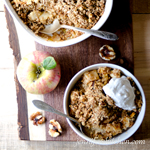 Print
Sugar-Free Apple Crisp
Yield 6 servings
This fruit crisp is sweetened with date sugar which really isn't sugar at all. Date sugar is simply dried, ground dates.
Ingredients
TOPPING
APPLE FILLING
2 tablespoons cornstarch or arrowroot powder
2 tablespoons apple juice concentrate
2 tablespoons orange juice concentrate
7 – 8 medium apples (about 7 cups diced apples)
Instructions
Stir together oats, flour, date sugar, and salt in a large mixing bowl.
Cut in coconut oil until thoroughly incorporated.
Stir in maple syrup and 2 tablespoons of apple juice.
Mix in walnuts. Set aside.
Prepare filling. Stir together arrowroot or cornstarch and juice concentrate in a large mixing bowl.
Peel and dice apples into small pieces. Add to juice/starch mixture and mix well.
Transfer apples to an oiled 8-inch x 8-inch baking dish. Spoon topping mixture over apples and lightly pat down.
Bake at 350°F for 30 to 35 minutes or until topping is lightly browned. Serve hot, warm, or cold.
Popular Posts