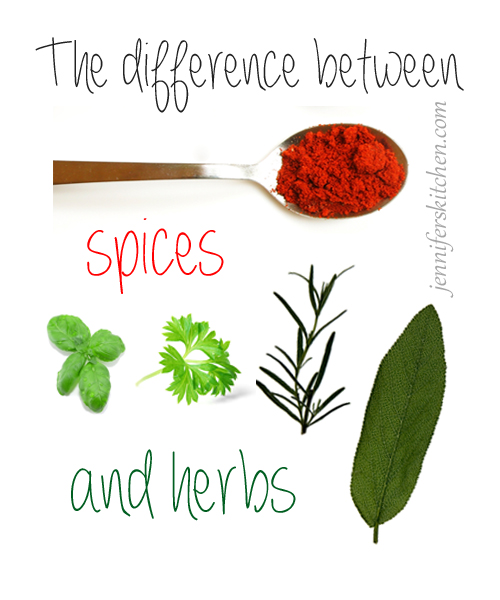 While both herbs and spices are commonly used to flavor foods, they are very different ingredients.
Herbs usually come from the leafy part of a plant and spices are generally the bark, buds, roots, seeds, or fruit of plants, usually having a tropical origin.
Click here for my post about the benefits of herbs and the health problems potentially caused by spices.
Healthful Herbs

Irritating Spices

Spices that are mildly irritating
or only irritating in large quantities

Basil
Bay Leaf
Chives
Coriander
Dill
Fennel
Garlic
Marjoram
Mint
Onion
Oregano
Paprika (sweet)
Parsley
Rosemary
Sage
Savory
Tarragon
Thyme
Allspice
Cayenne pepper
Chili powder
Cinnamon
Cloves
Curry
Ginger
Mace
Mustard
Nutmeg
Pepper
(white, red, and black)
Cumin
Poppy Seed
Saffron
Turmeric