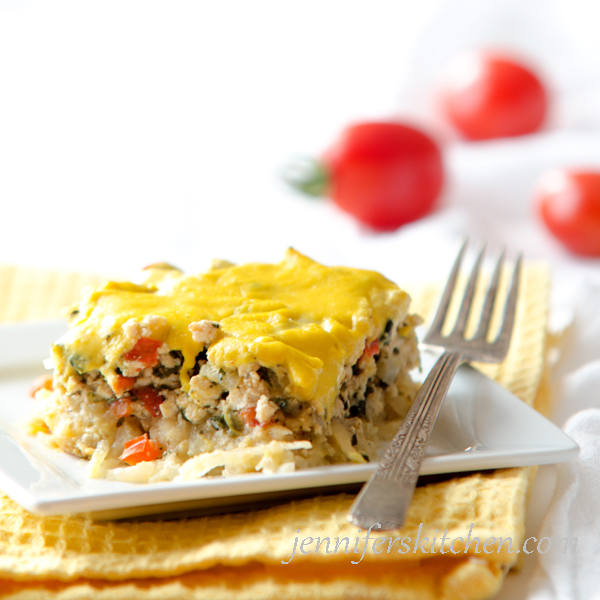 I originally named this recipe "Gluten-Free, Vegan Breakfast Casserole", but since I really like my blueberries, waffles, and cereal in the morning, this casserole has never seen the dining room table before noon at my house.  So "Breakfast Casserole" didn't really fit.
So I renamed it "Scrambled Tofu Potato Casserole" since it's made from scrambled tofu and potatoes. Creative, huh?
This casserole with a side of steamed green beans or broccoli and some whole grain bread makes a delicious dinner.
But if you're the savory-breakfast type, you'll probably really love this casserole for breakfast or for brunch.
One of my favorite things about this casserole is it works great to make a day or two ahead, refrigerated until needed, and then reheat in the oven before serving.  And one more terrific thing about this casserole is it's another way to EAT MORE POTATOES!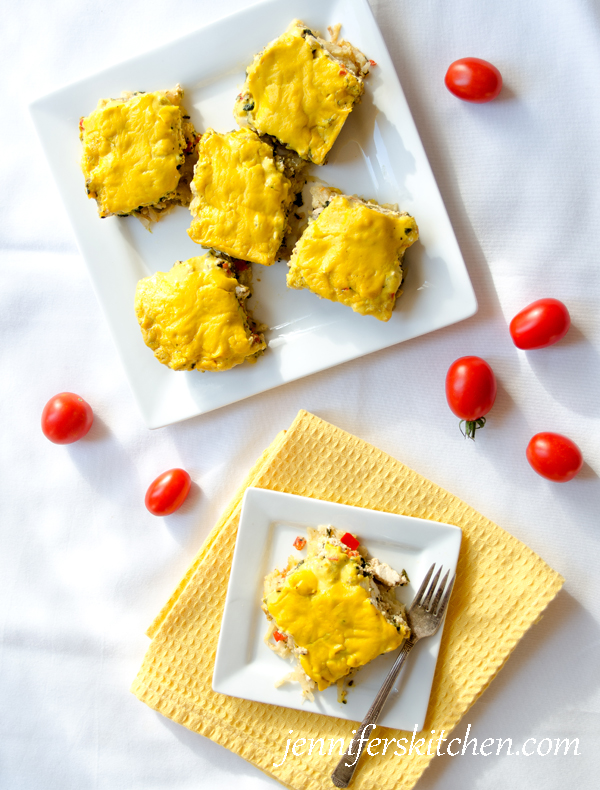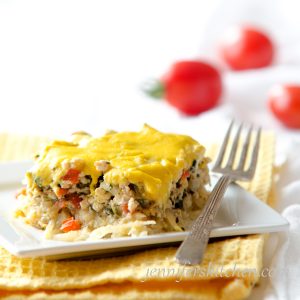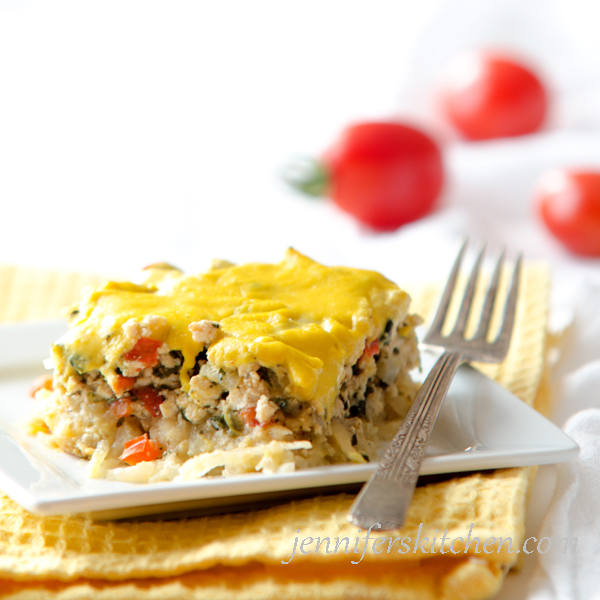 Print
Scrambled Tofu Potato Casserole (or Vegan, Gluten-Free Breakfast Casserole)
Yield 6 servings
A vegan, gluten-free breakfast casserole that's great for dinner too!
Ingredients
CRUST
1/3 cup mashed tofu (about 2 ounces tofu from the package of tofu used for the filling below)
1/2 teaspoon salt
1 1/2 teaspoons granulated onion
1/4 teaspoon granulated garlic
3 tablespoons corn flour
3/4 pound potatoes (about 2 medium potatoes)
FILLING
1 (14-ounce) package extra-firm tofu (minus the 2 ounces for the crust)
1 tablespoon olive oil
1 medium onion, diced (about 1 cup diced)
1/2 medium red bell pepper, diced
1/2 cup frozen spinach (thawed and drained)
3 cloves garlic, minced
1 tablespoon + 2 teaspoons granulated onion
2 teaspoons dried parsley
2 teaspoon dried basil
1/2 teaspoon celery salt
1/2 teaspoon dried oregano
1/4 teaspoon granulated garlic
1/4 teaspoon paprika
1/8 teaspoon dried rosemary
1 teaspoon salt
TOPPING
Instructions
Wrap block of tofu in a clean kitchen towel and firmly press to remove excess liquid. OR you can use a tofu press.
In a mixing bowl, combine 1/3 cup mashed tofu, salt, granulated onion, granulated garlic, and corn flour. Mix well.
Shred potatoes. (I use a food processor to shred my potatoes.) Mix into tofu mixture.
Press into an oiled 8" x 8" baking dish.
Bake at 425°F for 20 minutes.
Meanwhile, heat oil in a large pan or skillet and sauté onion and pepper over medium-high heat for 2 to 3 minutes or until they just begin to soften.
Add garlic and spinach and sauté for three additional minutes.
Crumble tofu and mix into vegetables. Stir in seasonings.
Remove from heat and transfer tofu mixture to baked potato crust.
Pour cheese sauce evenly over tofu.
Return to oven; reduce heat to 350°F and bake for an additional 30 minutes. Serve hot or warm.
Popular Posts