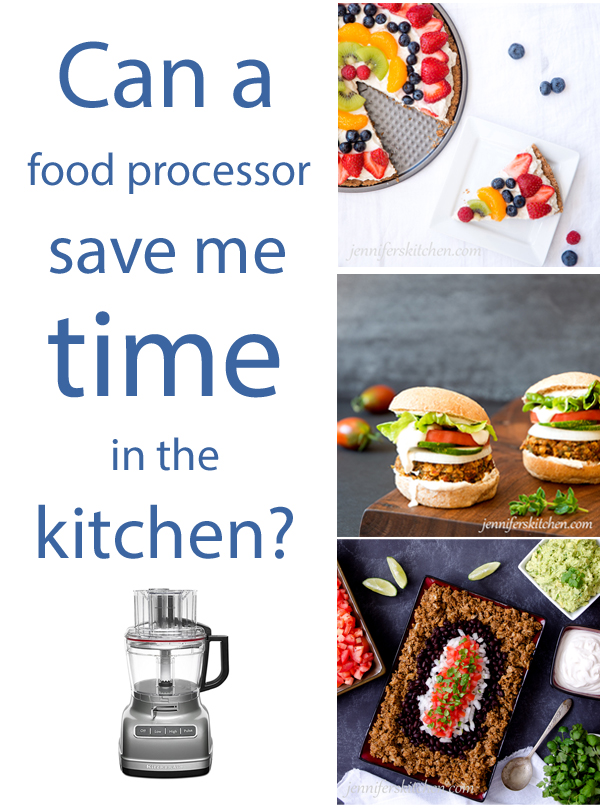 My food processor can accomplish a wide array of tasks, including slicing, chopping, shredding, mincing, grinding, pureeing, and more in a fraction of the time it takes me to do these jobs by hand.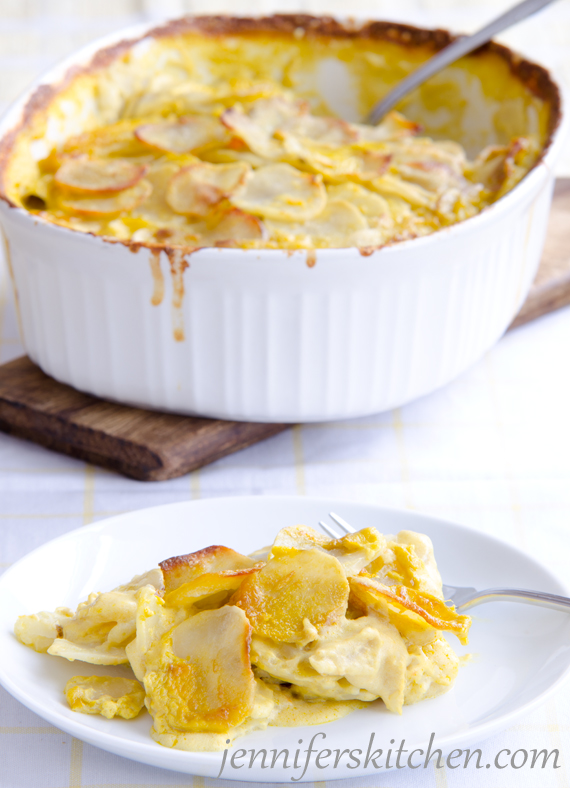 For example, using my food processor, I can slice ten potatoes – enough to make a large dish of Skinny Scalloped Potatoes – in less than 5 minutes. If I did this by hand it would take me at least 15 minutes.
In addition, there are some foods/recipes, like these Cranberry Pecan Bars, that just cannot be made without the use of a food processor.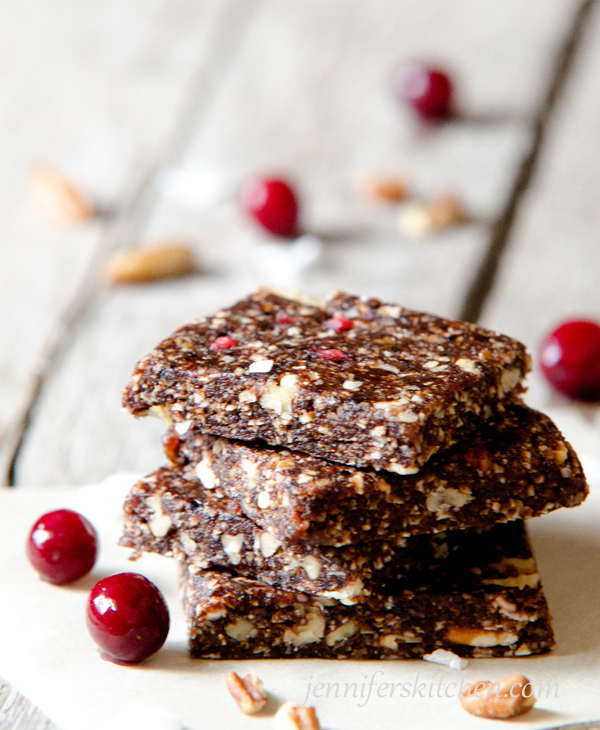 Can I Just Use My Blender?
While a blender is an extremely useful kitchen tool, it has its hangups.  Slicing, chopping, shredding, and mincing doesn't work so well in a blender. Furthermore, a blender simply cannot handle the thick mixtures that a food processor can puree like a pro.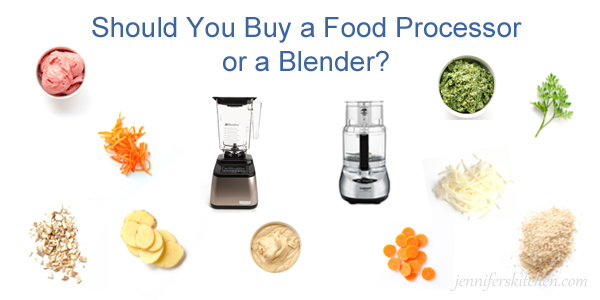 What Should I Look for in a Food Processor?
Used correctly, the versatile and efficient food processor can save hours in the kitchen. But before you buy, consider these factors to ensure you select the best food processor for your needs.
Size: While it may be tempting to purchase an inexpensive smaller processor, consider that, while smaller models can be used to chop and shred small amounts, they don't have the capabilities of true food processors. If you want to use your processor to save time cutting vegetables for soup, shredding potatoes for hash browns, mixing ingredients for pie crust, or slicing fresh carrots for stir-fry, you will probably be so disappointed in the smaller model that you'll end up not using it at all.
Power: Make sure the machine you choose is powerful enough to handle tough jobs. I recommend a minimum of 600 watts. A motor with less power will not process food evenly and will quickly burn out.
Feeding Chute: Look for a food processor with a wide feeding chute so you can easily process large foods like potatoes.
Attachments and Accessories: The attachments and accessories you choose depends on how you plan to use your processor. At minimum I suggest making sure your processor comes with a shredding blade and a slicing blade. (All processors come with the "S" shaped chopping blade.)
Durability: Last, but probably not least, is durability. My Kitchenaid food processor has lasted me years and years and has paid for itself many times over. Unfortunately, the model I own is no longer available. And while the newer models don't seem to be as well-made as the older ones, it still seems the Kitchenaids are more durable than other brands.
Which Food Processor Should I Buy?
The best food processor for you will depend on your personal needs and likes (see above). Here are a few that I recommend.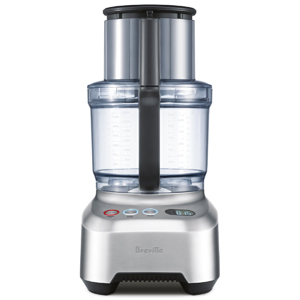 – The Breville Sous Chef 16-cup Food Processor is a high quality, versatile, and powerful machine, and I'm guessing you would be as impressed with it as I am.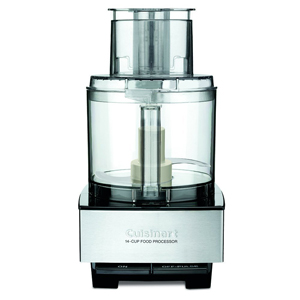 – The Cuisinart 14-Cup Food Processor is an excellent machine for the price. It is not as well-made as the Breville and the Kitchenaid, but, for the money, I feel it's a good  buy.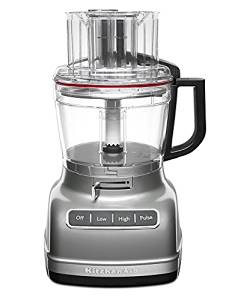 – The Kitchenaid 11-cup Food Processor – I've always been pleased with Kitchenaid food processors. They are durable and long-lasting machines. When my Kitchenaid wears out (will it ever? I've had it for years!) I will probably replace it with another Kitchenaid … although, I do like that Breville 🙂
– If you are looking for a smaller machine, I would recommend the Kitchenaid 9-cup Food Processor for the reason mentioned above.
What Does A Food Processor Do?
A good food processors allows you to combine several functions in one appliance. Here are my recipes that use the very helpful food processor.
And here's what else a good food processor can do: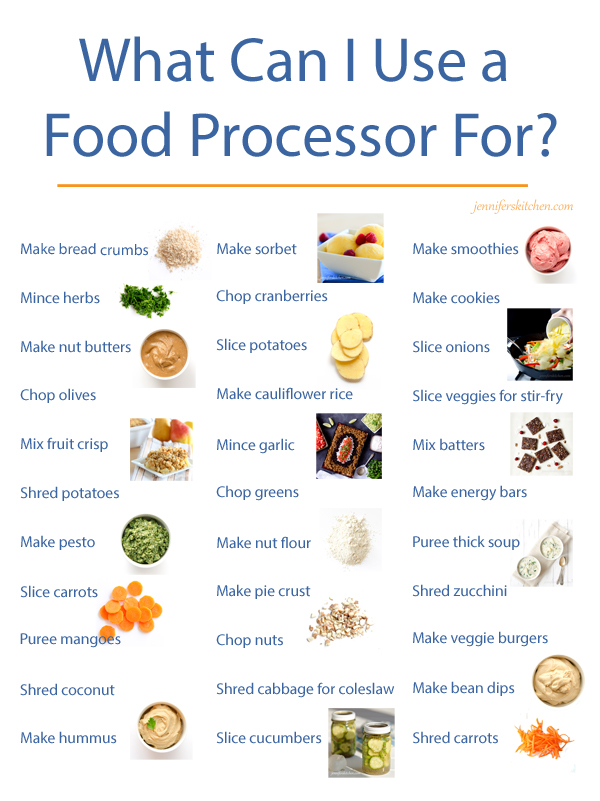 And more!
Popular Posts