Made in the Shade … 10 No-Cook Recipes for Hot Summer Days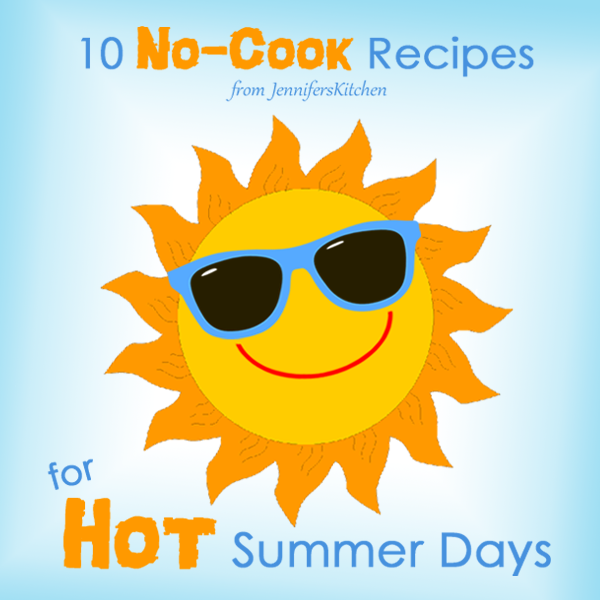 Last week, it was in the 90's for a couple days, and so I did some baking. *
Since I'm guessing you're not into turning your kitchen into a furnace, I thought you might like some no-cook, no-bake meals for these hot summer days.
Here are 10 delicious, no-cook, vegan, and gluten-free recipes for hot summer days.
No-Cook Recipes
1. Mediterranean Couscous Salad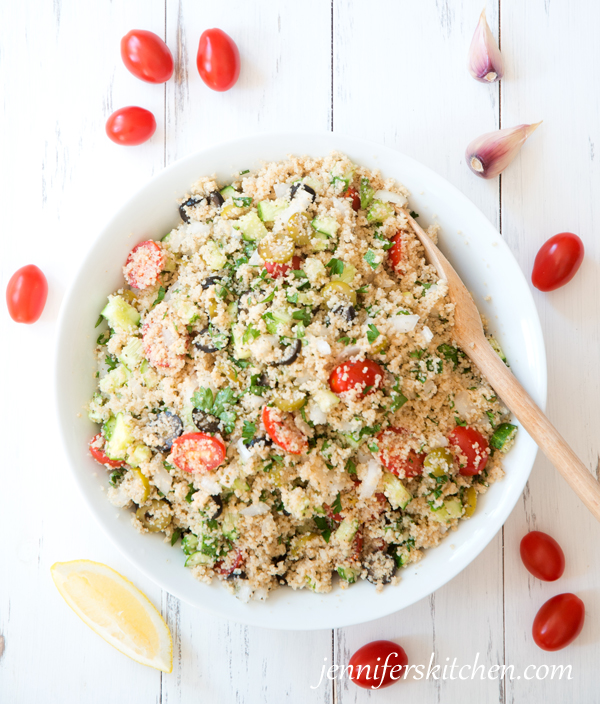 An easy and healthy salad for your summertime produce. Add some pita bread with a spread (like this Creamy Cashew Chive Dip) and you have a full meal!
2. 5-Minute Italian Butterbean Salad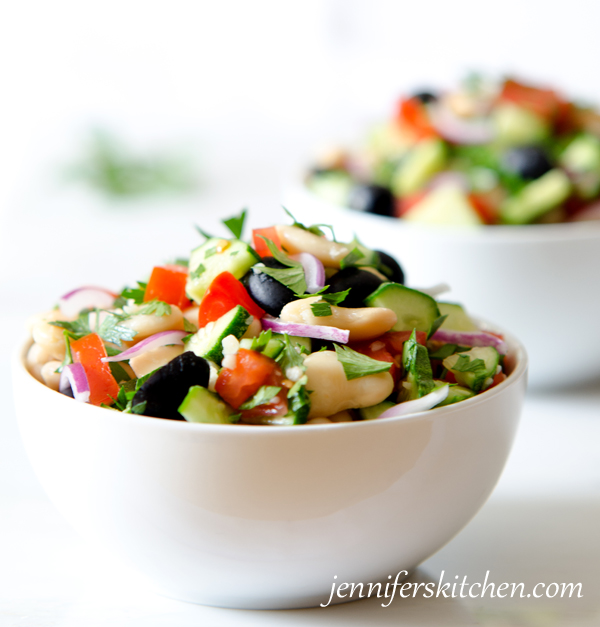 This high-fiber, super healthy, full-of-flavor main dish salad takes only minutes to prepare and is perfect for packed lunches or picnics.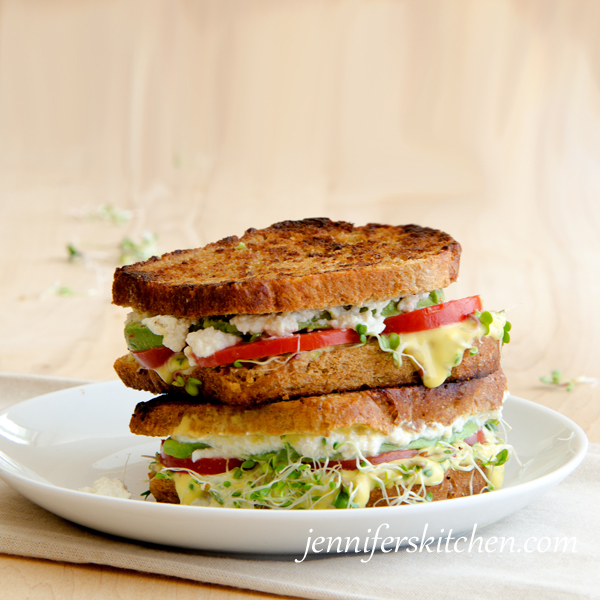 I do not like sprouts. At all. But they are super yummy in this amazing sandwich!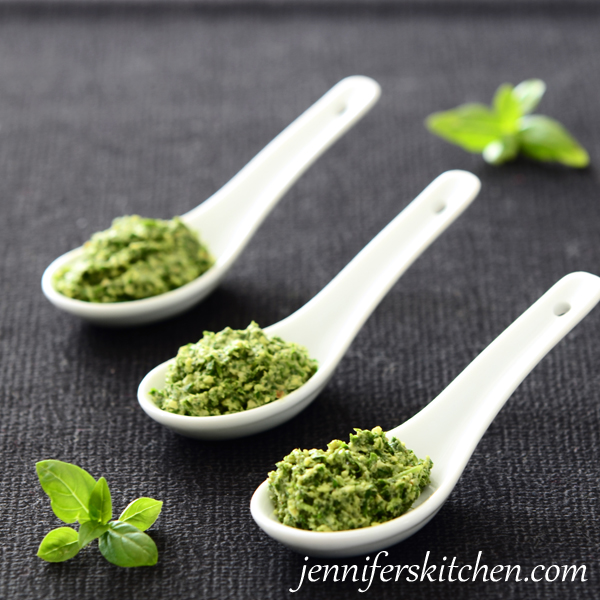 Smother a couple slices of whole-grain bread with this luscious pesto, add some fresh tomato slices … oh, yum I'm hungry now!!
5. Veggie Wrap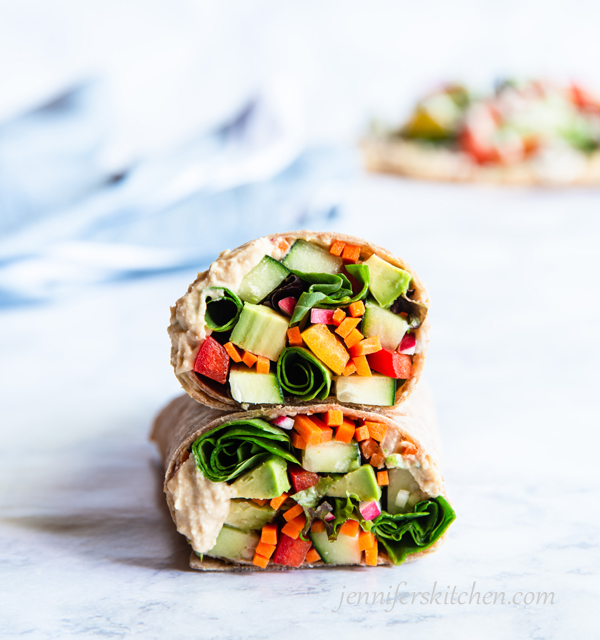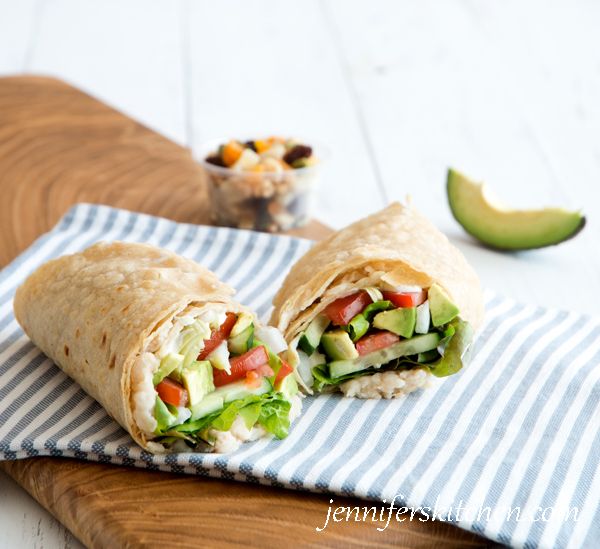 Quick. Easy. Nourishing. Clean-eating. Delicious. And flexible. What's not to love?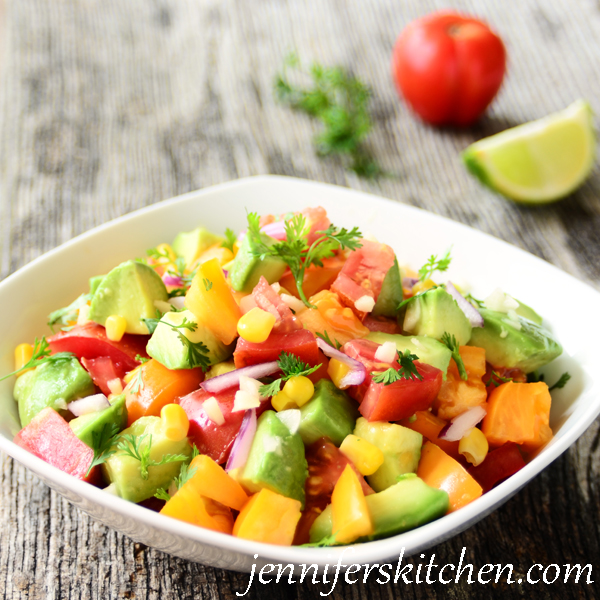 There's nothing quite like a juice homegrown tomato. Add a can of black beans to this salad and you have nourishing and easy, no-cook meal.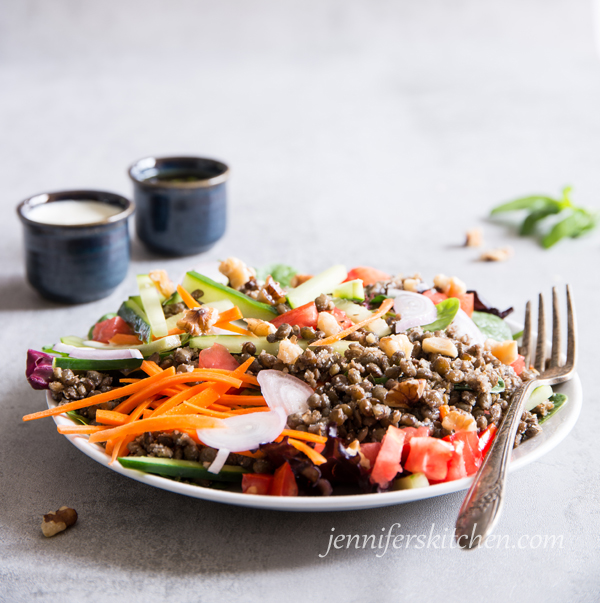 If you have some lentils on hand (either home-cooked or lentils from a can work great too), this elegant, yet simple, salad comes together in just minutes! Added benefits: It's super nutritious, has amazing flavor, and is very flexible so you can make it how you like it.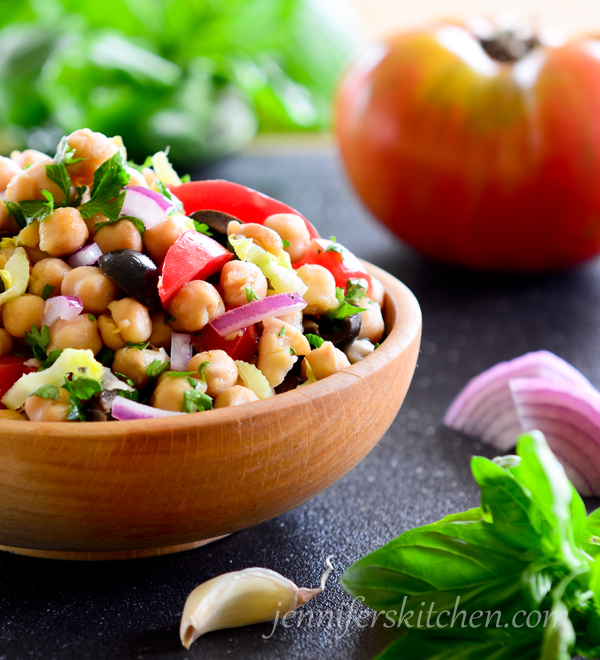 A very hardy and filling no-cook meal.
9. Power Salad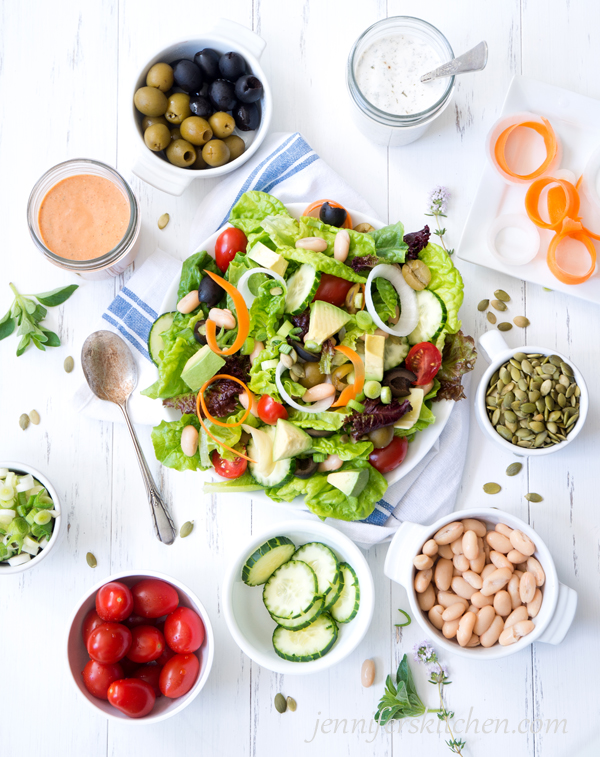 Packed with protein, healthy fat, fiber, and an abundance of other nutrients, this filling power salad is a satisfying meal in itself.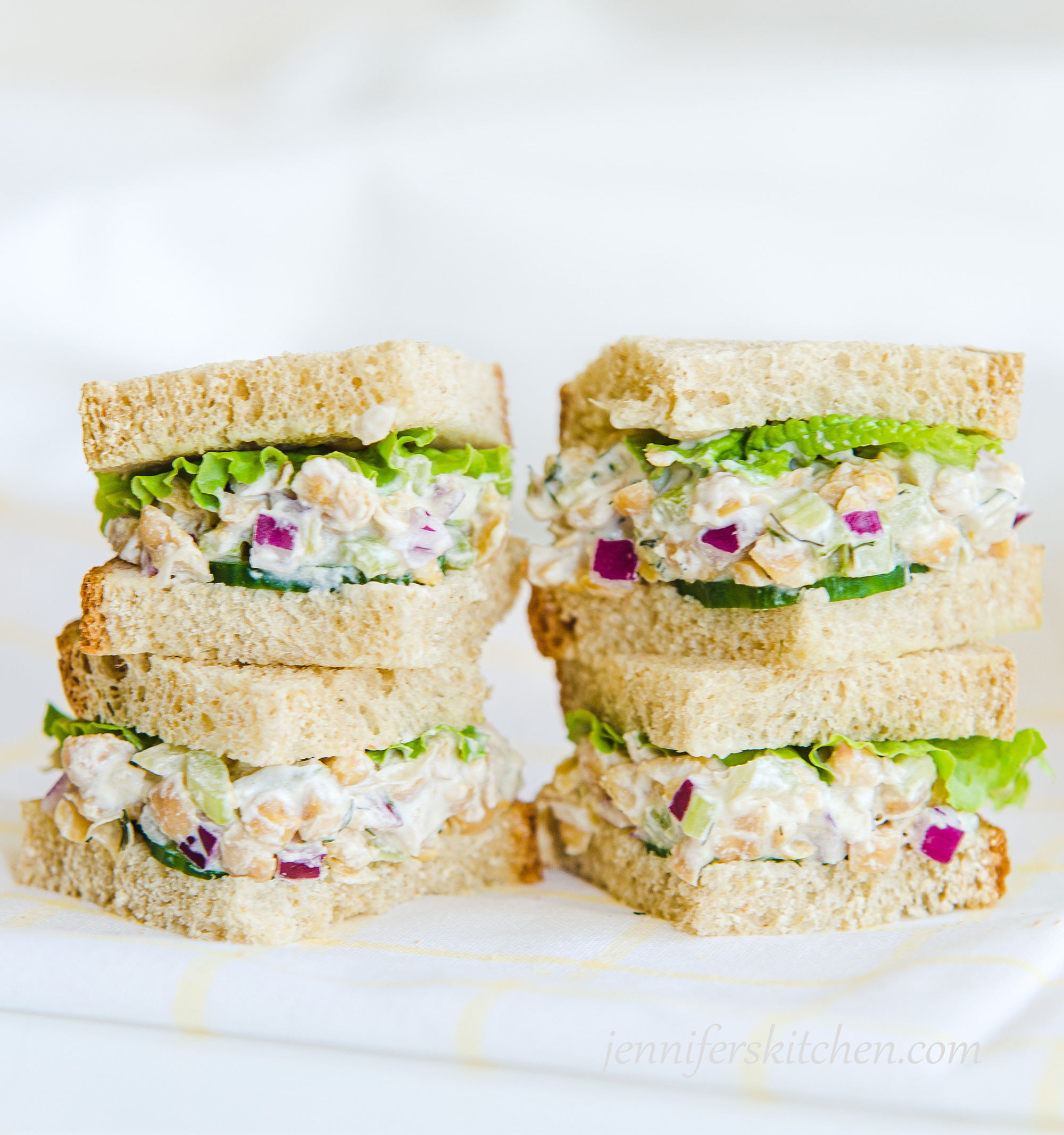 Made with a healthy serving of veggies and high-fiber garbanzo beans, this easy-to-prepare filling just may be the key to the perfect, healthy sandwich.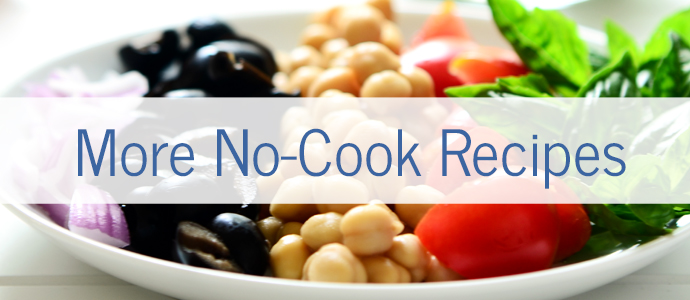 * P.S. In case you think I've totally lost my rocker, I wasn't baking for the fun of it; I had to test a recipe for an event I was cooking for.
Did you make any of these recipes?
Share it on Instagram! Tag @jenniferskitchn and hashtag it #jenniferskitchn
Leave a comment
What are your favorite summertime meals?
You my also like:
Before you go . . .
Did you know that you can eat all this delicious food AND lose weight? You can!
No calorie counting. No portion sizes.
Join my online weight loss program today!