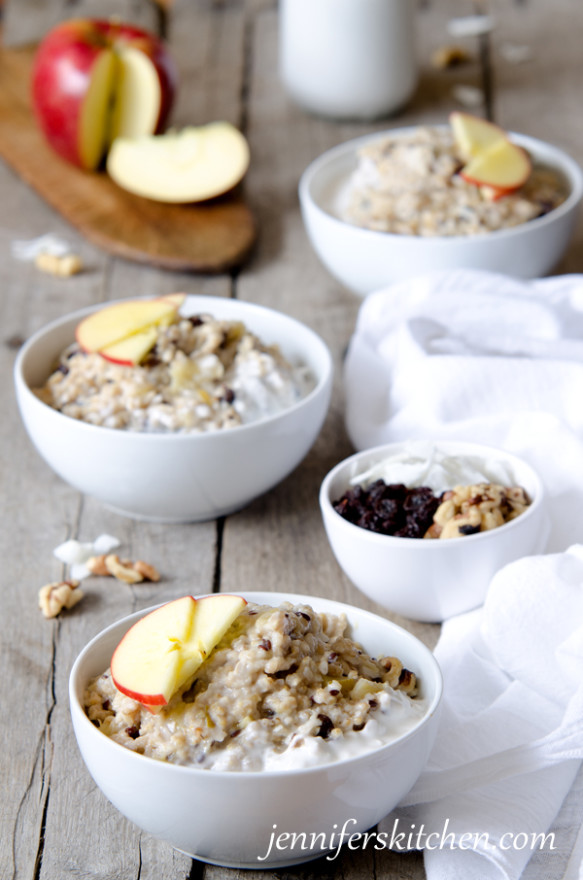 My slow cooker gets a lot of use at my house. Canned beans or beans cooked on the stove top are no comparison to a crockpot of tender, slow-cooked beans.
And a healthy breakfast can't get much easier! I just put ingredients like whole grains and dried fruit, in the crockpot, turn it on, and in the morning we have a delicious, filling, hot breakfast waiting for us.
The slow cooker is your secret weapon in the kitchen. It's one of the best, and least expensive, time-saving tools you can own.
Steel-Cut Oats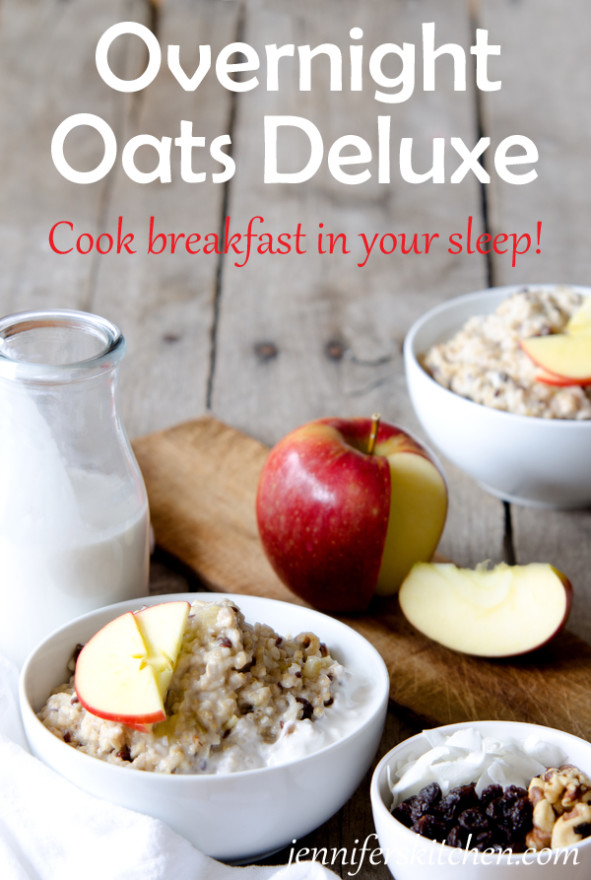 If you've never tried steel cut oats before, you're in for a treat!
Steel-cut oats also have a richer flavor than do regular rolled oats. In fact, most people, once they've tried steel-cut oats, say they'll never go back to regular rolled oats again.
What Are Steel-Cut Oats?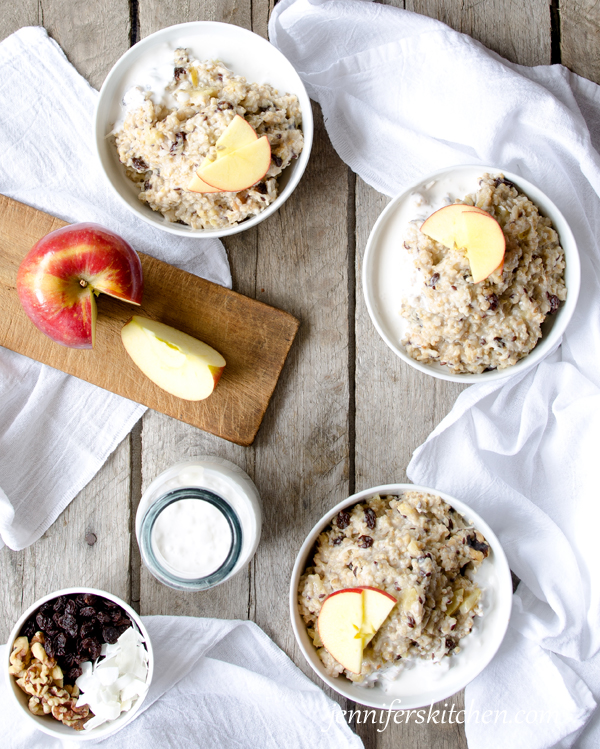 Steel-cut oats are oat grains that have been cut into pieces rather than rolled like old-fashioned oats or quick oats. This method leaves steel-cut oats with a texture that's chewier and heartier than rolled oats.
Because they are cut pieces rather than rolled, they hold up better in a crockpot than do rolled oats.
Where to Buy Steel-Cut Oats?
I've occasionally seen steel-cut oats at some major grocery stores, but I find it most convenient to buy them from Amazon or Azure Standard.
Overnight Oats Deluxe
I cook this Overnight Oats Deluxe recipe in my little 2-quart slow cooker and it makes enough to serve 3 or 4.  But no worries if you're cooking for only one or two. Leftovers go in the frig, reheat the next morning, and you have instant breakfast!
More Overnight Cereal Recipes – Healthy Breakfast Ideas!
Here's how to make lots of different kinds of cereal in a crock pot overnight.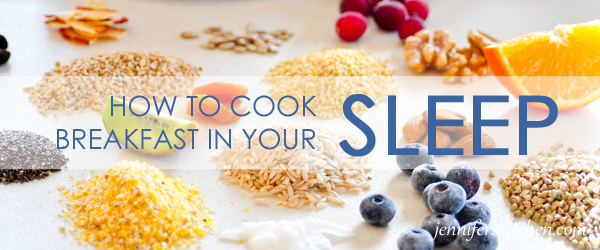 More Crock Pot Cooking
Here's a super helpful tutorial for cooking beans in a crock pot.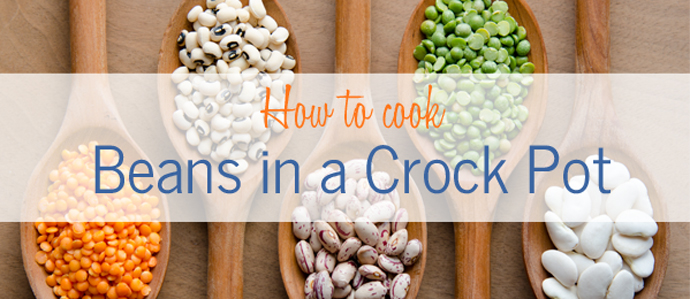 Overnight Oats Deluxe (Sugar-Free)
Make this delicious, hearty, sugar-free breakfast in your sleep.
Instructions
Place all ingredients, except raisins, walnuts, maple syrup, and vanilla in slow cooker in order listed. Gently stir.

Cook on low for 6 to 8 hours. (An appliance timer is useful for limiting length of cooking time. See note #3.)

When cereal is done, remove lid and stir in remaining ingredients. Cereal may be thin, but will thicken when stirred.
Notes
1. This recipe is for a small (1 1/2- to 2-quart) slow cooker. Recipe may be adjusted for different size slow cookers.
2. All slow cookers cook differently. The amount of liquid given works well for most slow cookers. If your cooker tends to lose more or less liquid than most, you may need to adjust the liquid amount in the recipe.
3. If you would like your slow cooker to turn on and off automatically, you can plug it into an appliance timer. Click here for more information about successfully cooking cereal in a slow cooker.
4. For best results, do not remove lid during cooking process.
Yield: 3 to 4 servings
* * * This recipe for Overnight Oats Deluxe  is . . . gluten-free, plant based, oil-free, sugar-free, high in fiber, dairy free, egg-free, vegetarian, vegan, and made from real, whole foods.
>> One quick request: if you like this recipe, please leave a rating and a comment. Ratings help more people find these healthy recipes!
Print Recipe
You my also like:
Before you go . . .
Did you know that you can eat all this delicious food AND lose weight? You can!
No calorie counting. No portion sizes.
Join my online weight loss program today!