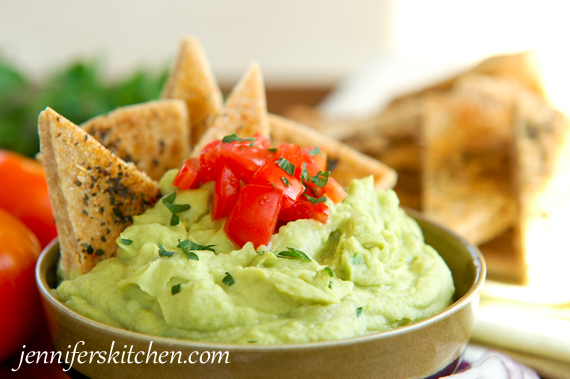 The right amount and the right type of fat are very important to the body. They play a role in the manufacture and regulation of hormones, help with weight loss, enhance our immune system, help promote healthy brain function, reduce cholesterol, reduce cancer risk, play a role in stabilizing blood sugar, and help to prevent diabetes.
Fats are also important in transporting other nutrients, such as vitamins A, D, E, and K—the "fat-soluble vitamins".  Avocados (the main ingredient in guacamole) are full of these healthy fats.
This recipe is different sort of guacamole that uses white beans to stretch the fat content (not to mention the dollars since avocados are sometimes quite expensive) and add lots of slimming fiber to the dip.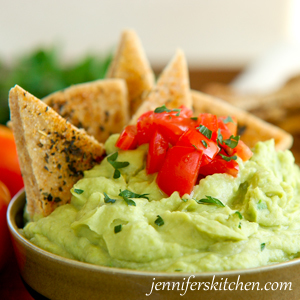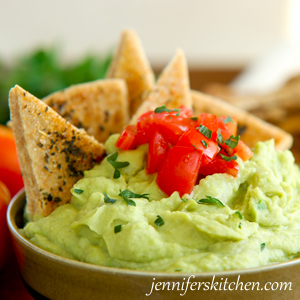 Print
White Bean Guacamole
Ingredients
1 1/2 cups (15-ounce can) cooked navy or great northern beans, rinsed and drained
2 cloves garlic, minced
1 teaspoon granulated onion
1/2 teaspoon salt, or to taste
pinch dried oregano
pinch sweet paprika
1 ripe Hass avocado
2 tablespoons lime or lemon juice
1/4 cup diced red onion
Garnish
3 tablespoons finely chopped fresh coriander or parsley
diced tomatoes
Instructions
Drain beans well and place in food processor along with garlic and seasonings. Process until smooth.
Peel avocado and remove pit. Add avocado and lime or lemon juice to beans. Process until smooth.
Stir in diced onion. Add salt to taste.
Transfer to a serving bowl and top with cilantro or parsley. Serve with tortillas or baked tortilla chips.
Notes
This dip is mild; if you like guac with a kick, add more garlic and onion.
Packed Lunch Tip:
Sandwiches are a pretty common lunch food for those who don't have a gluten sensitivity; but, while gluten-free bread is one option for a gluten-free packed lunch, many find that they enjoy expanding their mid-day meal repertoire beyond the traditional tiffin.
This white-bean guacamole is great for brown-baggin'. Just add some cut veggies and baked chips and you have a quick, easy, and nutritious gluten-free lunch!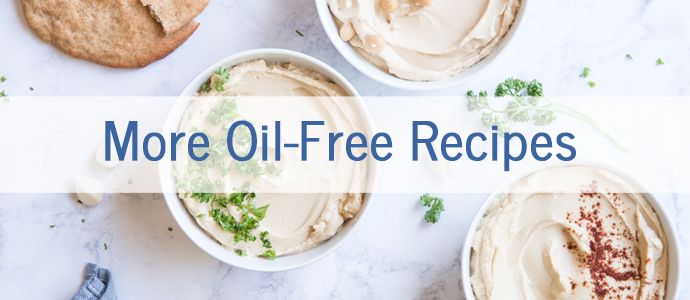 More Avocados!
Avocados are so yummy – why stop here?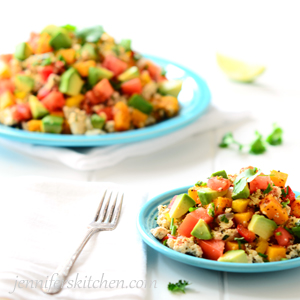 This delicious dish is so easy and flexible.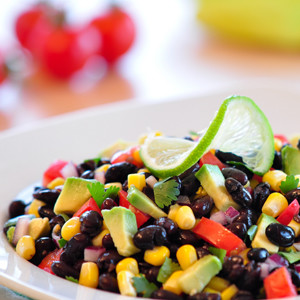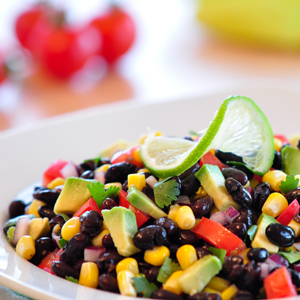 Super delicious. Super easy.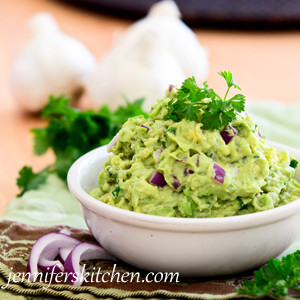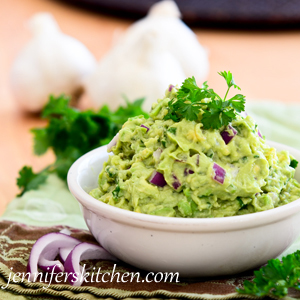 My favorite guacamole!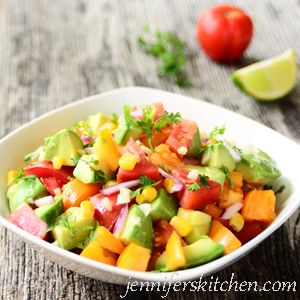 This simple salad has amazing flavor.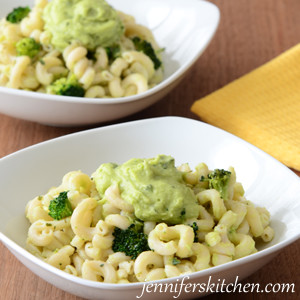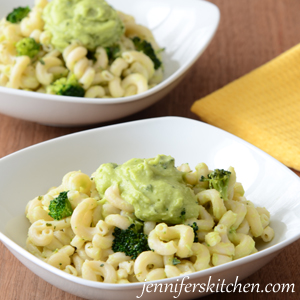 Rich and creamy, but not fattening.
A quick and easy pasta salad with zesty flavor.
A buttery spread with half the calories of butter and margarine … and a nutrition profile that blows them away!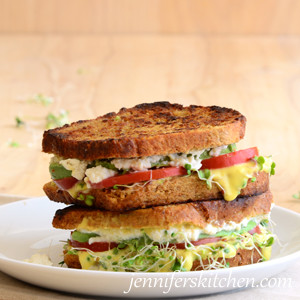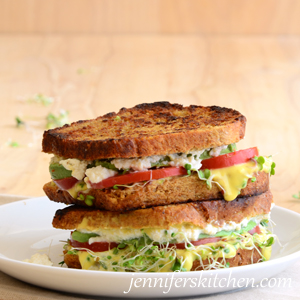 Don't like sprouts?  You'll be amazed at how delish they are in this scrumptious sandwich!
Popular Posts