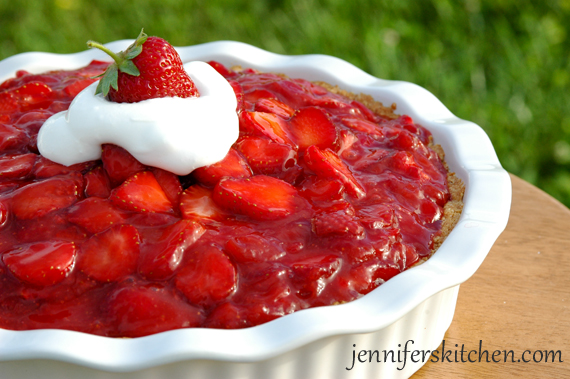 We are enjoying the abundance of strawberries from our garden this year.  We're also discovering one can only eat so many strawberries. : )   So I decided to put some in this luscious pie.
Good decision.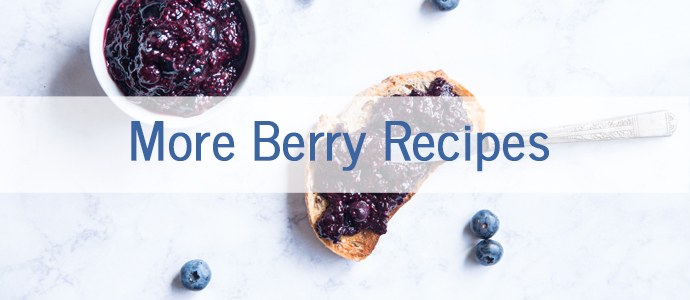 Sugar-Free Fresh Strawberry Pie
Ingredients
1 baked pie crust
1 cup whole, fresh, medium-size strawberries
7/8 cup white grape juice concentrate (see note)
1/8 teaspoon salt, scant
6 tablespoons cornstarch
1/2 teaspoon vanilla
4 - 5 cups sliced fresh strawberries (see note)
Instructions
Place whole strawberries, juice concentrate, and salt in blender and blend until very smooth.
Pour all but approximately 1/2 cup of the mixture into a medium saucepan and begin heating.
Add cornstarch to blender mixture and blend until very well mixed. Pour into saucepan and bring to boil over medium-high heat, stirring constantly with a whisk or a heat-proof spatula. Cook at a low boil for 30 seconds. Remove from heat to cool for about 10 to 15 minutes.
Meanwhile, slice remaining strawberries.
Stir vanilla into mixture in saucepan and gently fold in sliced strawberries. Spoon into a baked pie crust. Place in refrigerator to chill (about 4 hours).
Notes
1. White grape juice concentrate will separate in the can, so be sure to stir thoroughly before measuring.
2. The exact amount of sliced strawberries needed depends on how "deep" you want your pie to be.
Popular Posts