One sauce. A hundred ways to use it!
This amazing, vegan cheese sauce is the perfect sauce because you can use over pasta, in burritos, in cheesy potatoes, as a chip dip, over enchiladas, as a base for a cheesy soup, over veggies, as a topping for toast …
Aaaaannd … it makes the most scrumptious vegan lasagna. (Recipe coming next week 😊)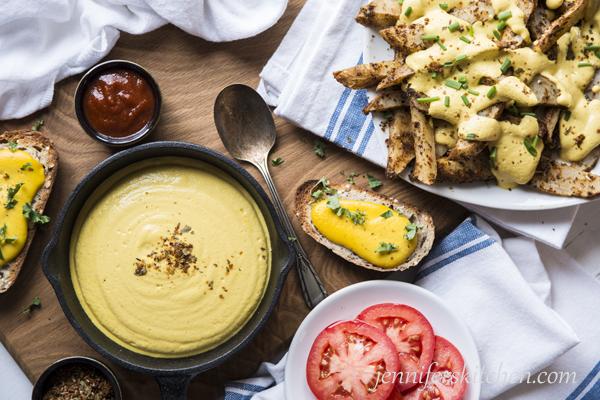 And, it's nutritional-yeast-free. (Which makes us happy since we try to avoid that ingredient.)
And, what's more, it's easy.  Just dump a few ingredients in your blender jar, hit blend, and *poof*, you have this luscious, creamy sauce that has a fascinating ability to take just about any ingredients from your pantry or refrigerator and transform them into a delicious meal.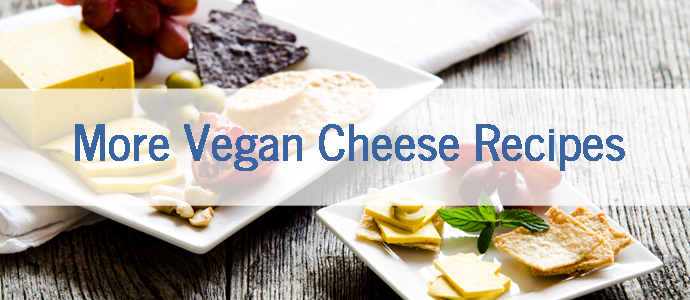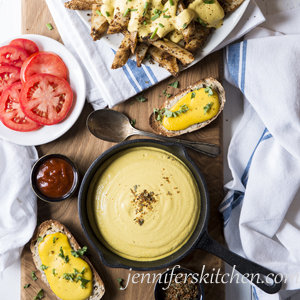 Print
Vegan Cashew Cheese Sauce (without nutritional yeast)
Yield 1 3/4 cups
A delicious, plant-based cheese sauce that tastes great over potatoes, pasta, steamed vegetables, and more.
Instructions
Rinse cashews in a colander under very hot water.
Place all ingredients in blender and blend until very smooth.
Notes
1. It may take several minutes to blend if you don't have a powerful blender. Mixture should be very smooth with no graininess.
2. If you have a powerful blender, just peel and trim a medium carrot and place in blender whole. No need to slice and measure.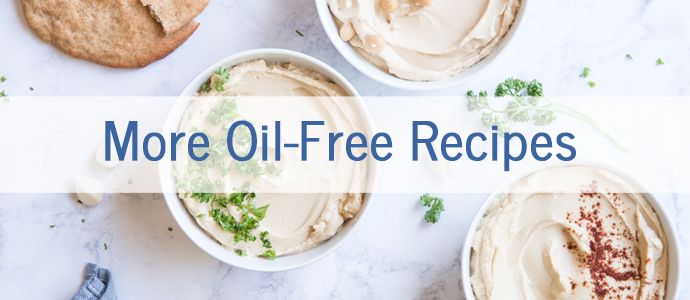 Popular Posts