Millet Butter (Healthy Buttery Spread)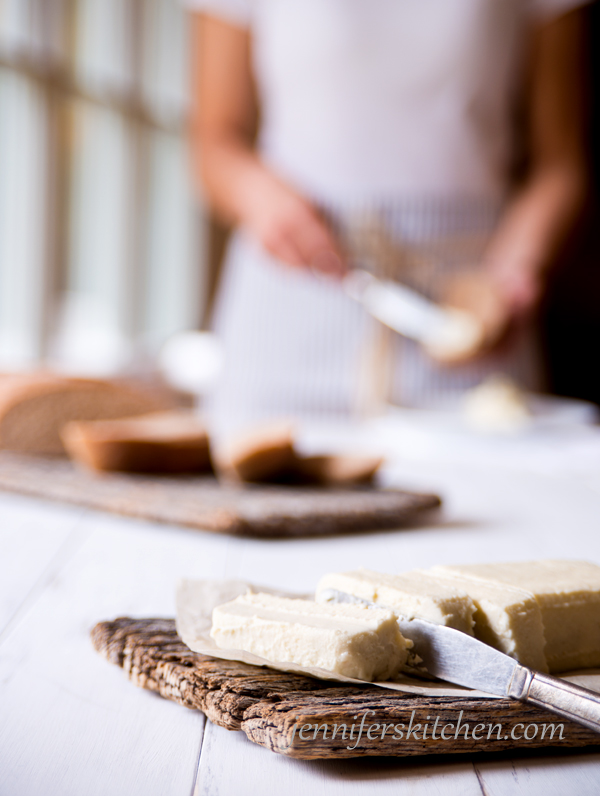 Is Oil Healthy?
Despite what you may read on the internet, butter, margarine, and oil are not health foods. While we do need fat in our diet, the fat found in whole foods – like avocados, olives, nuts, seeds, etc. – is the best way to get that fat.
Fat from animal sources (like butter) and refined fat (found in oil and margarine and buttery spreads) have been shown to contribute to health problems, like weight gain, digestive issues, heart disease, and diabetes.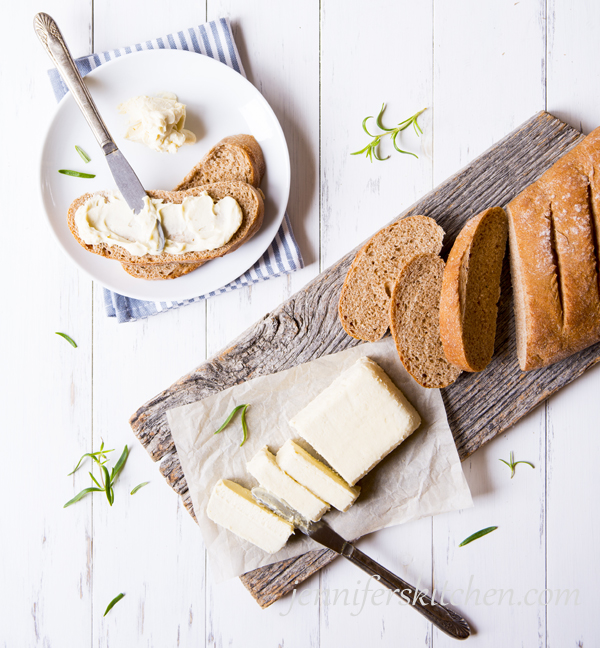 But who doesn't love a warm piece of bread or fresh corn-on-the-cob slathered with butter? Is there a healthier option for a buttery spread?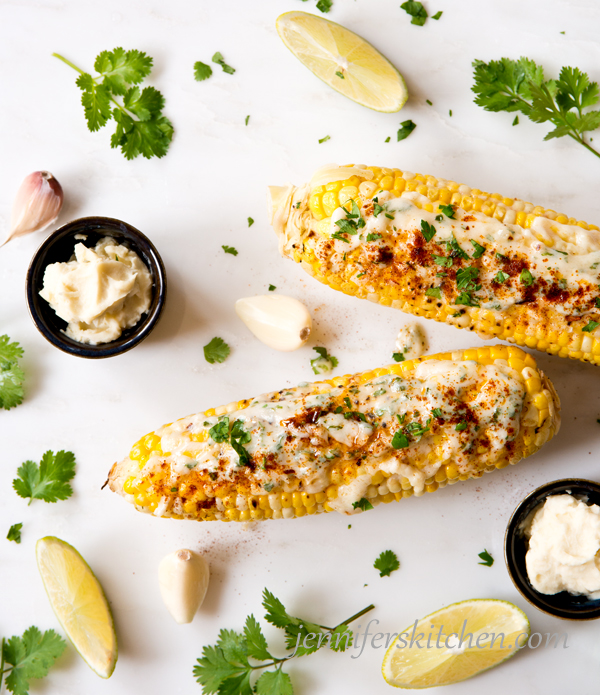 Yep.
Healthier Butter Spread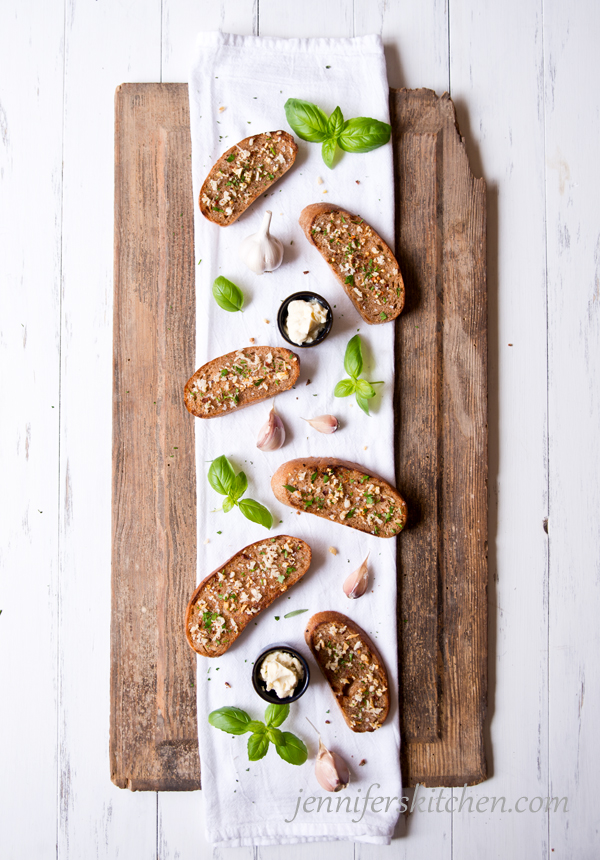 This millet butter still contains some oil, but unlike other butter spreads, it actually gives you some fiber (other butter spreads have ZERO fiber) and offers a healthy dose of thiamine, niacin, and magnesium.
It's also lower in calories than most other butter spreads. And it's vegan and gluten-free.
Low-Oil and Oil-Free Recipes
Looking for more low-oil and oil-free recipes? Check out the lusciously creamy toppings, the delicious sandwich spreads, the amazing oil-free granola, and the many scrumptious dips in my Online Weight Loss Program.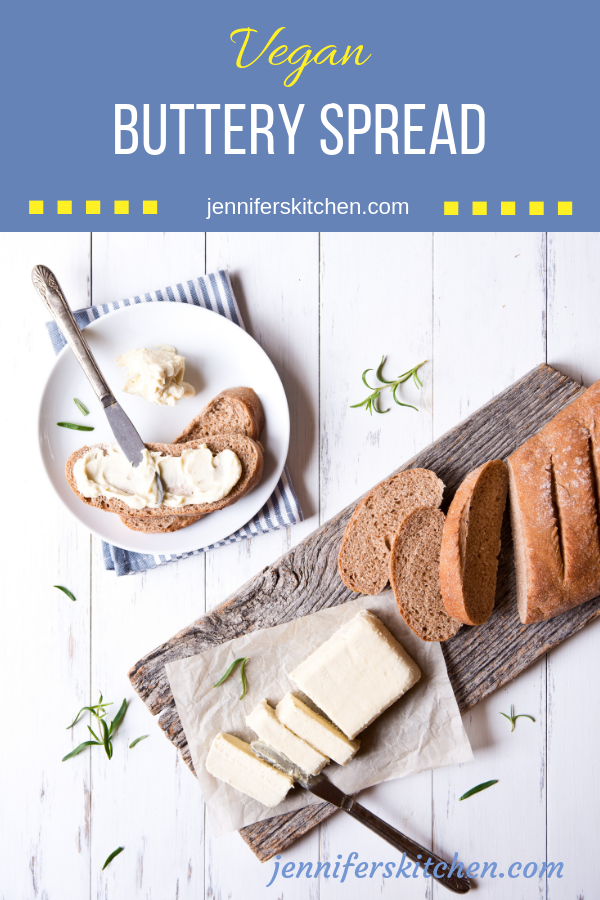 This website is brought to you without annoying ads because we can better live healthier lives without the influence of marketing. But running a high-traffic site is expensive. How can you help? If you purchase anything through the affiliate links on my site, your cost is the same, but I receive a small commission. Thank you!
Millet Butter (Healthy Buttery Spread)
This healthier buttery spread actually gives you some fiber (other butter spreads have ZERO fiber) and offers a healthy dose of thiamine, niacin, and magnesium.
Ingredients
1/3

cup

full-fat, canned coconut milk

1/3

cup

mild-tasting coconut oil

-

see note #1

2 to 3

tablespoons

mild-flavored olive oil

3/4

teaspoon

salt

1

pinch

granulated onion

1

pinch

granulated garlic

2/3

cup

hot, freshly-cooked millet -

See note #3 below. (Be sure to keep millet hot until ready to add to other ingredients.)
Instructions
Place all ingredients in blender and blend until very smooth. (I use a

high-powered blender

to make this recipe. Other blenders have a hard time getting it super smooth.)

Pour into container and chill.
Notes
1. Mild-tasting coconut oil is coconut oil that does not smell like coconut or have a coconut flavor.
2. This Millet Butter keeps in refrigerator for about 5 days. I tried freezing this, and it changed the texture too much. (It was still edible – but barely). Since dividing the recipe in half doesn't work well (not enough in the blender to blend smooth), if 1 1/2 cups of butter is too much for you to eat in 5 days (like it was for me), consider sharing some. 🙂
3. I cook my millet in a crockpot (as described in this post) or in an Instant Pot using the slow cook function for 6 to 7 hours on low. 3/4 cup of millet to 3 cups (scant) of water is a good ratio. I like my millet to have a thick consistency so that my butter isn't thin.
4. If you would like your butter to have more of a yellow color, add 1 to 2 small slices of raw carrot to the blender.
>> One quick request: if you like this recipe, please leave a rating and a comment. Ratings help more people find these healthy recipes!
Print Recipe
Leave a comment
Your comments make my day! 🙂
You my also like:
Before you go . . .
Did you know that you can eat all this delicious food AND lose weight? You can!
No calorie counting. No portion sizes.
Join my online weight loss program today!