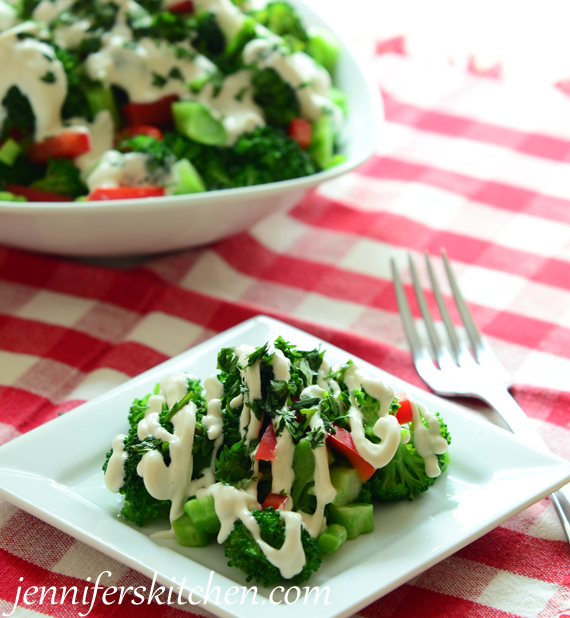 This broccoli salad is a great take-along to any picnic or potluck. It's easy to make, super healthy, and, unlike most broccoli salad recipes, this one isn't fattening.
How's that?
Here's the deal on the skinny:
1. It's mayo-free and cholesterol-free.
2. The creamy dressing is made from cashews, which deliciously increase your fiber intake – a tremendous help for slimming down.
3. Cashews are also a good source of copper, which has been shown to be essential for good metabolism.
4. This broccoli salad is a good source of broccoli 😉 – which is a great food for weight loss, but you knew that, right?
Hope you are enjoying your summer!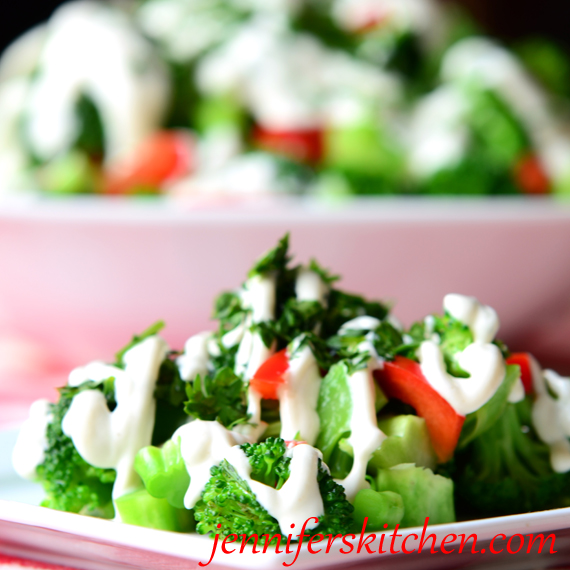 Need some encouragement and support on your weight loss journey? How about some scrumptious recipes? Would a detailed meal plan be helpful? I give you all that and more in my Weight Loss Program. Start your journey to success!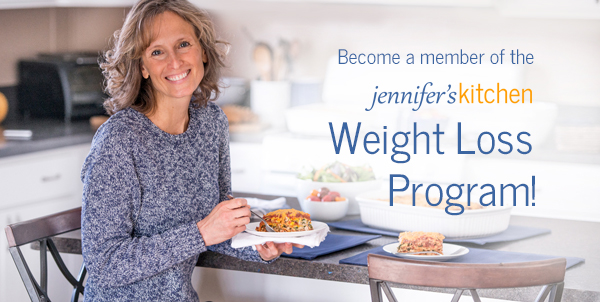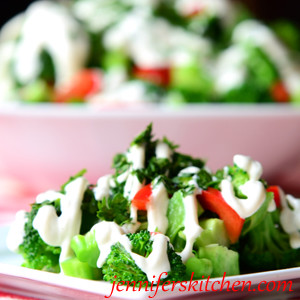 Print
Low-Fat, Mayo-Free Broccoli Salad
Yield 2 to 3 servings
Easy to make, super healthy, and, unlike most broccoli salad recipes, not fattening.
Ingredients
1/3 cup water
3 1/2 cups diced raw broccoli
2/3 cup raw cashews
1/4 cup lemon juice
2 tablespoons lime juice
2 tablespoons olive oil
2/3 cup water
1 clove garlic
1 - 2 teaspoons raw sugar or evaporated cane juice
2 teaspoon granulated onion
1 teaspoon salt
1/3 cup diced fresh, red bell peppers
2 tablespoons fresh minced cilantro
Instructions
Place 1/3 cup water in a saucepan and bring to a low boil.
Add broccoli and cover. Cook over high heat for 2 minutes. (Watch closely to avoid burning.) Remove from heat, transfer to a colander and rinse under cold water to stop cooking and chill broccoli.
Place cashews, lemon juice, lime juice, oil, 2/3 cup water, garlic, sugar, onion powder, and salt in blender and blend until very, very smooth. (This works best using a high power blender.)
In a mixing bowl, combine diced peppers and cold broccoli.
Stir in blender mixture and fresh cilantro.
Chill.
Notes
This recipe makes a lot of dressing (because I like a lot of dressing). If you prefer less, simply mix in the desired amount and use the remainder over baked potatoes or on bread. It'll keep in the frig for about 5 days.
For the photo, I drizzled the dressing over the broccoli because I thought it was prettier; but I typically mix the dressing into the salad.
Variation: Add 1/4 cup finely diced red onion when adding peppers.
Popular Posts