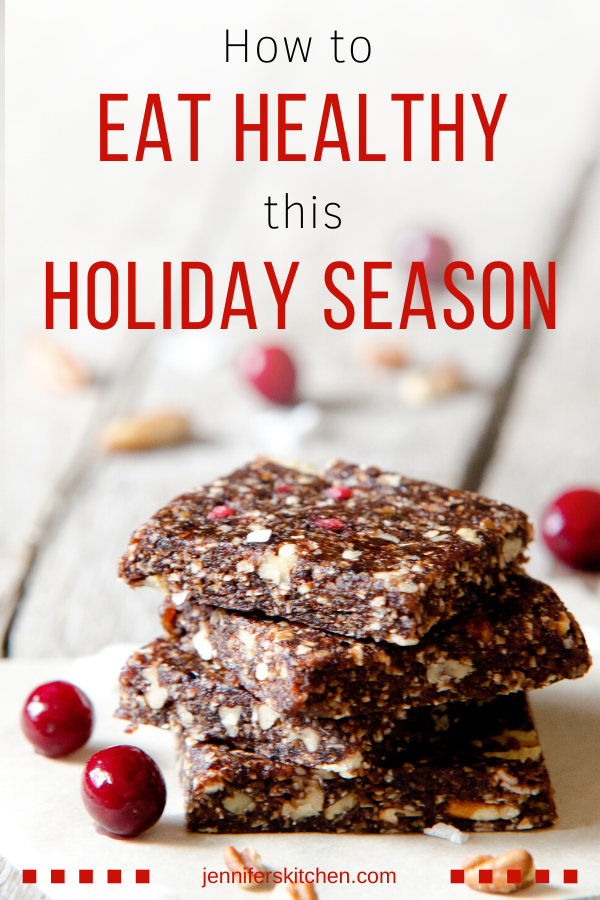 This website is brought to you without annoying ads because we can better live healthier lives without the influence of marketing. But running a high-traffic site is expensive. How can you help? If you purchase anything through the affiliate links on my site, your cost is the same, but I receive a small commission. Thank you!
The holiday season is here and that usually means family, friends, holiday cheer, and food.  Lots of food.
But there's no need to get out your Santa pants.  This year, keep your holidays light and healthy (and avoid holiday weight gain) with these guilt-free holiday recipes.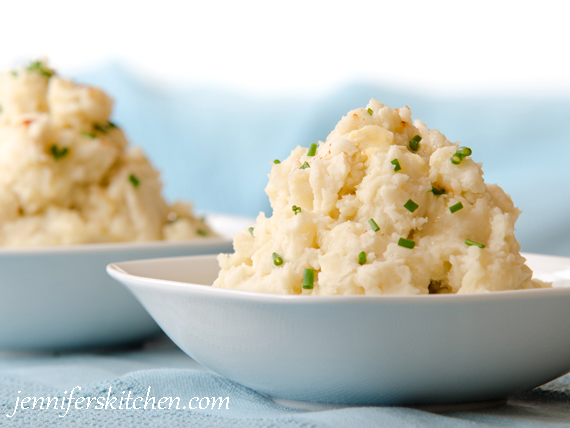 These rich and creamy mashed potatoes are surprisingly lower in fat and higher in fiber than traditional mashed potatoes!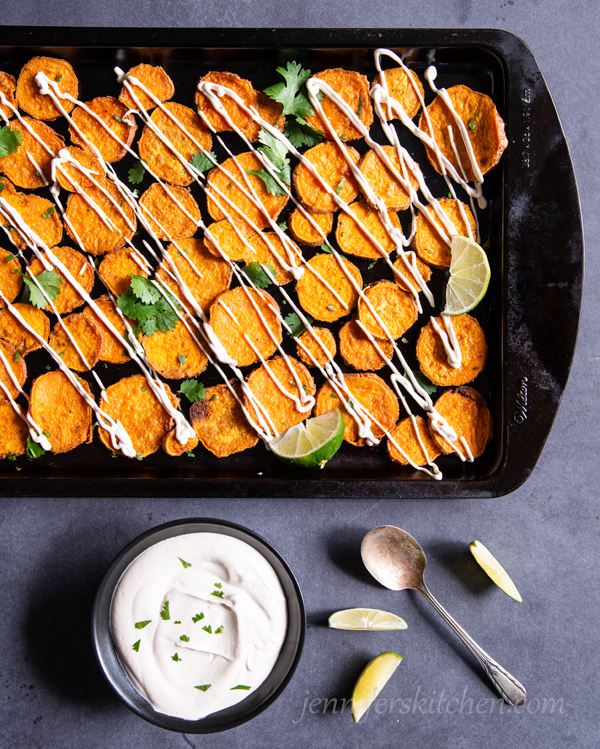 These deliciously-seasoned, roasted sweet potatoes are oil-free (great for weight loss!) and irresistibly delicious. This recipe for Roasted Sweet Potato Coins is guaranteed to please even the pickiest eater.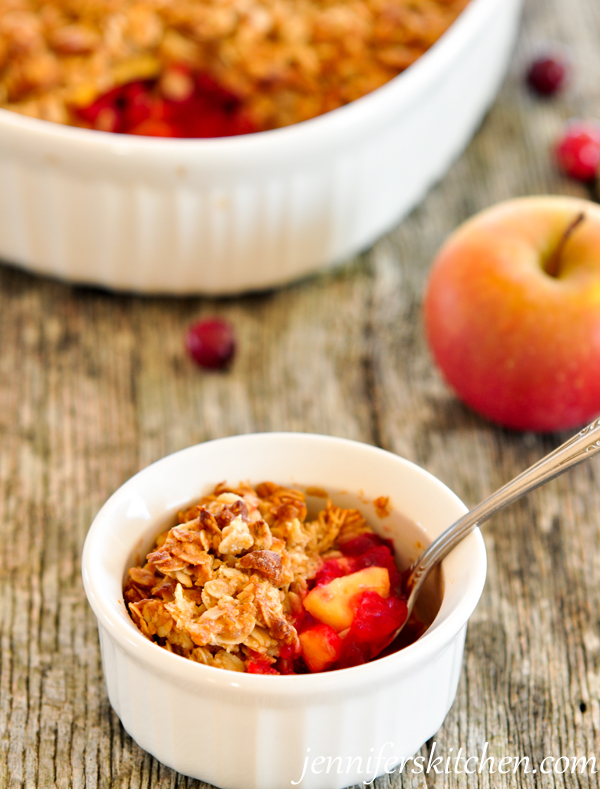 Looking for a holiday dessert that won't ruin your diet? This healthy Cranberry Apple Crisp is not only good for you, but it's delicious and looks so pretty and festive.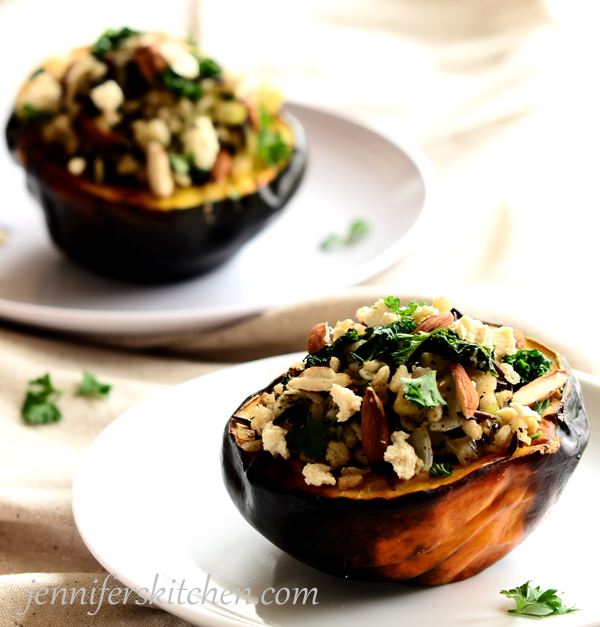 Earthy, autumn-inspired flavor of acorn squash with wild rice and a drizzle of maple syrup.
This Silky Butternut Squash Soup is creamy and rich – but not fattening!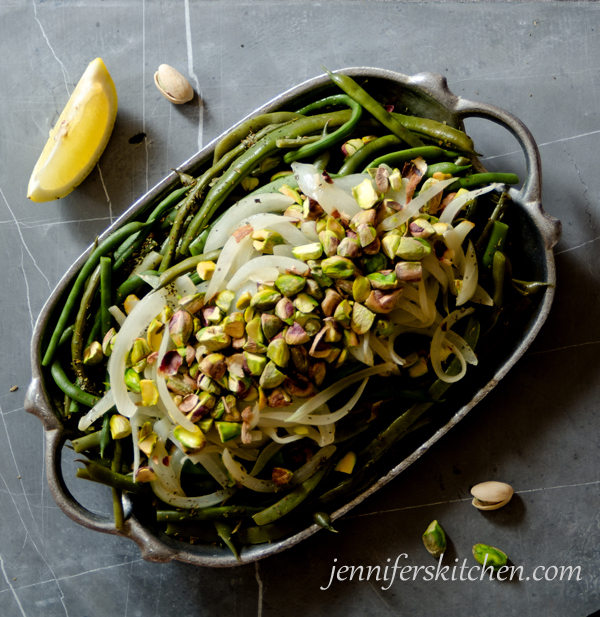 Tender green beans combined with the deep flavor of fresh garlic and the healthy crunch of roasted pistachios.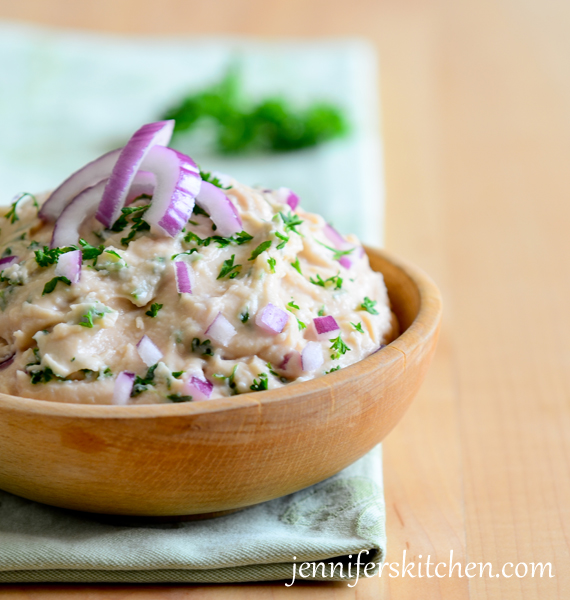 This garlicky dip will bring creamy, rich lusciousness to your holiday table without the fat and calories that regular dips bring.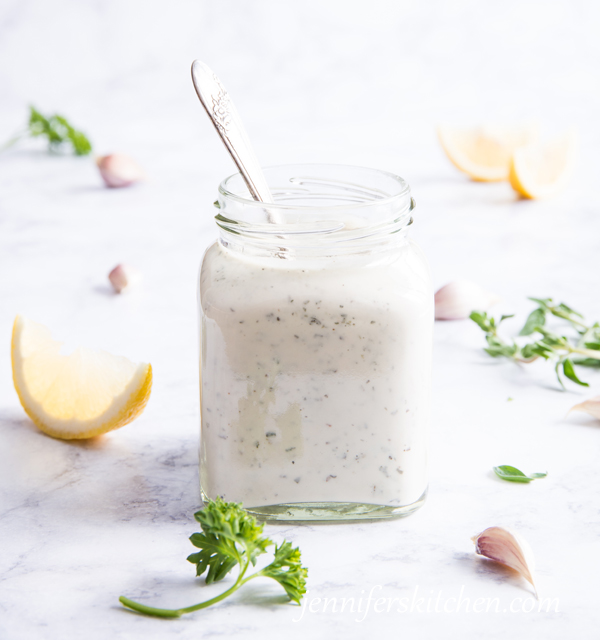 Planning to serve a green salad?  Top it with one of the most popular recipes on jenniferskitchen.com – this Creamy Italian Salad Dressing.  One taste and you'll find it hard to believe it's perfectly diet-friendly. (Or try one of my many other diet-friendly salad dressing recipes.)
This Pear Crisp is loaded with whole grains and omega-3-rich walnuts, so it's a more slimming option than crisps made with white flour and white sugar.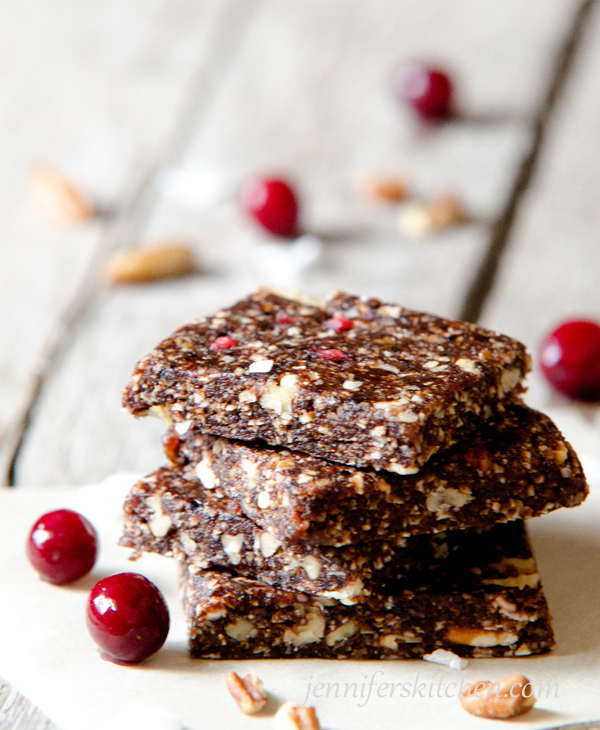 These Cranberry Pecan Bars are naturally sweetened with dates. What's more, they're a good source of fiber, free from refined flours, and cholesterol-free.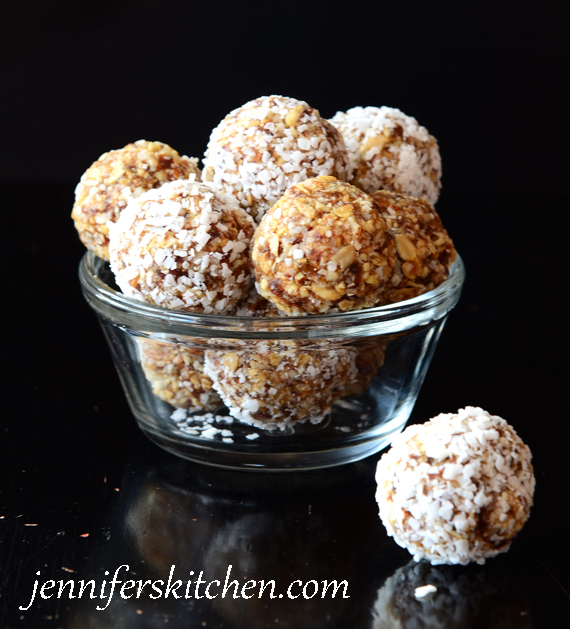 No-Bake Coconut Date Bites can be made ahead of time and kept in the freezer – meaning you have less to do during the busy holiday time.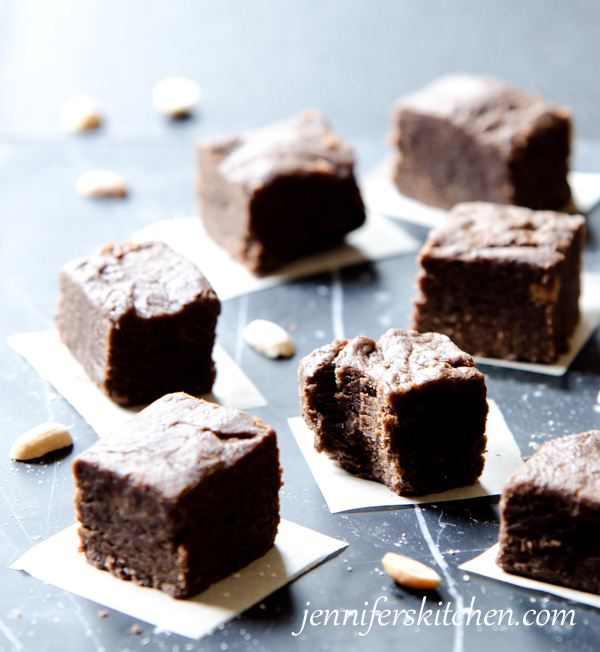 This easy, gluten-free, dairy-free, oil-free, vegan fudge recipe is made from healthy ingredients and tastes amazing!
Planning to do some traveling over the holidays?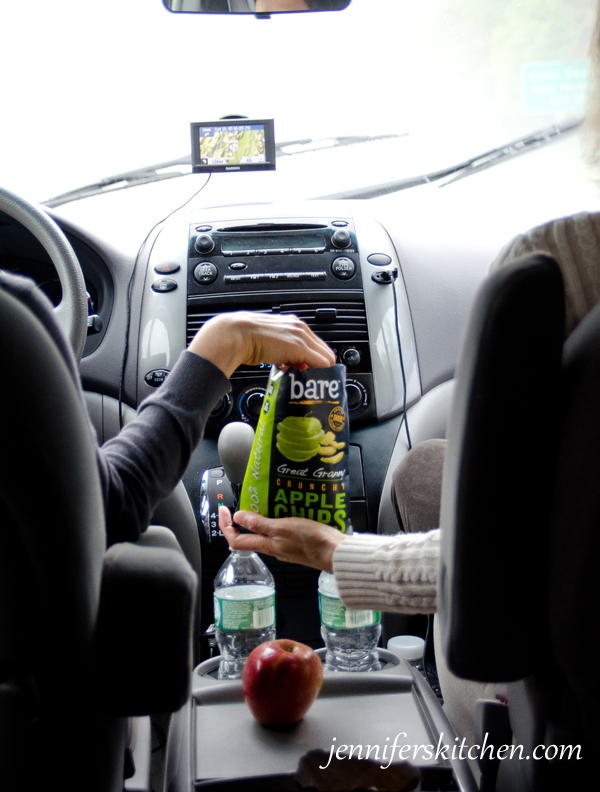 If you'll be doing some traveling over the holidays, these easy travel foods will not only help you stay healthy, but since you won't need to stop at fast food places, they'll also save you money and time.
Healthy Weight Loss Program
Need some encouragement and support to help you lose weight? How about some scrumptious, easy recipes? Would a detailed meal plan be helpful? A proven-successful method backed by science? Support and tips from those who've been there?
You get all that and more in my Weight Loss Program.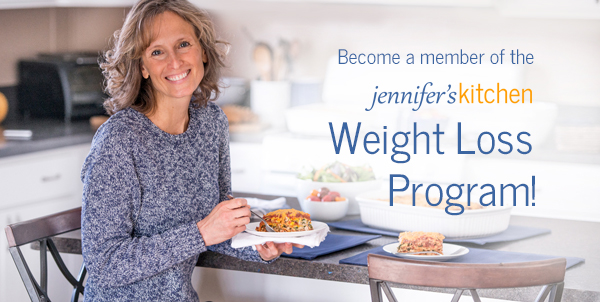 Wishing you safe and happy holiday filled with warmth and love.