The Best Dairy-Free Mashed Potatoes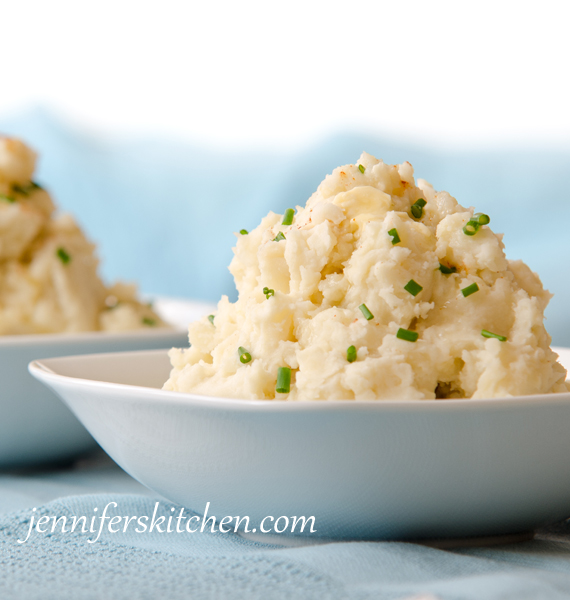 This website is brought to you without annoying ads because we can better live healthier lives without the influence of marketing. But running a high-traffic site is expensive. How can you help? If you purchase anything through the affiliate links on my site, your cost is the same, but I receive a small commission. Thank you!
The average American consumes more than 4,500 calories and 229 grams of fat on Thanksgiving Day. All that extra-large eating can lead to extra-large bellies.
A Healthy Thanksgiving
I could talk to you about watching portions sizes, counting calories, running 4 miles after dinner, or drinking a gallon of water and eating 7 1/2 carrot curls before you sit down for the Thanksgiving meal, but let me read your mind: It's Thanksgiving – get real. Right?
I hear you. While all those diet tips and tricks for not gaining weight over the holidays are great ideas, they only work if you put them into practice. And who wants to worry about portion sizes at Thanksgiving, let alone going for a run in the cold while everyone else is vegging out in front of the TV?
So how do you make sure Thanksgiving dinner doesn't pack on the extra pounds and, even worse, set a high-calorie, overeating snowball rolling that crashes into your New Year's resolution on January 1st?
Smart Strategies for a Healthier Holiday Meal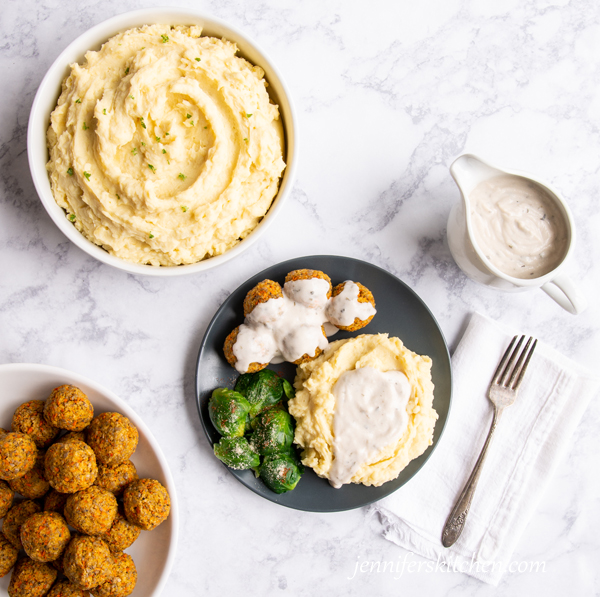 By preparing healthier versions of traditional (fattening) favorites, you can reduce the amount of refined sugar, refined flours, and refined fats you eat and thus reduce your risk of weight gain – not to mention other health concerns. The key is to be sure to replace the fattening recipes with ones that are still full of flavor so you don't feel like you're missing anything.
Here's one way.
The Best Mashed Potatoes on the Planet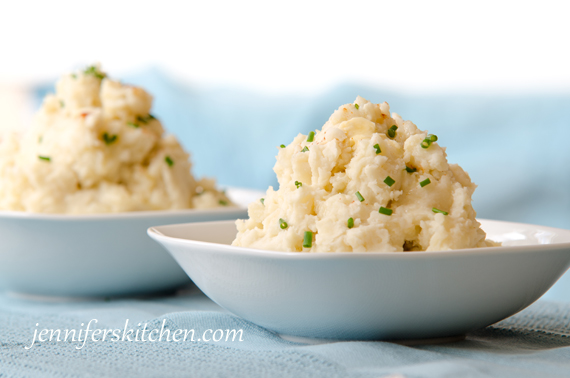 One serving of regular mashed potatoes – which is officially one half cup – packs about 120 calories and 5 grams of fat.
Momentary detour … I have a question for you. When you eat mashed potatoes, do you have only a half cup? I think I can safely say I've never eaten such a small serving. Who makes up these crazy serving sizes anyway? So I'm just gonna multiply that by my "real-person, don't-kid-yourself" amount, and I come up with 300 calories and 13 grams of fat. But, I digress.
So I took those regular potatoes, did a little tweaking, and came up with these best mashed potatoes ever … which, by the way, are also much lower in fat and higher in fiber (than the average mashed tater) and perfect for any weight loss plan.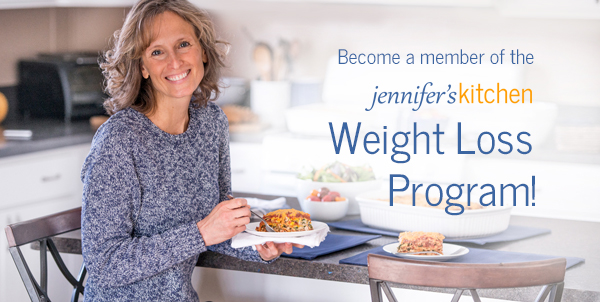 And, if you're eating vegan, take note. These fabulous mashed potatoes are also vegan.
Extra Point:
Take a little bit of stress out of your holiday meal prep …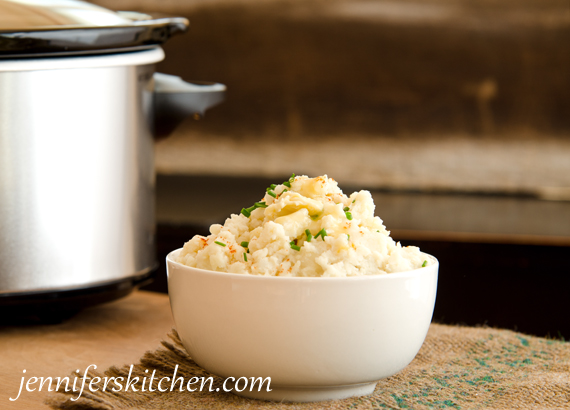 Here's how to keep these luscious mashed potatoes warm in your crock pot.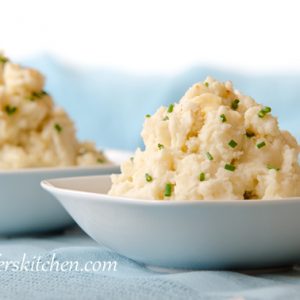 The Best Ever Dairy-Free, Vegan Mashed Potatoes
Potatoes are a very nutritious food until we load them with butter and cream. Here's a delicious mash potato recipe that is so luscious and creamy you won't ever miss the fattening stuff.
Ingredients
12

medium

potatoes

-

about 6 pounds or 13 cups diced. (See note #1)

3/4

cup

raw cashews -

(See note #2)

1

cup

water

2

tablespoons

lemon juice

3

tablespoons

olive oil

-

(See note #3)

1 1/2

teaspoons

salt

1 1/2

teaspoons

granulated onion

1/8

teaspoon

granulated garlic
Instructions
Peel and dice potatoes into large (about 1-inch) chunks.

Place diced potatoes in a large steamer pan, cover, and bring to boil.

Steam until potatoes are very tender (about 15 to 20 minutes).

Meanwhile, rinse cashews in a colander under very hot water. Drain well.

Place drained cashews, water, lemon juice, olive oil, salt, onion and garlic powder in blender and blend until very, very smooth. (A heavy-duty blender works best for this recipe; other blenders may not get the mixture smooth enough.)

When potatoes are tender, remove from heat, transfer potatoes to a mixing bowl, and add blender mixture. Do not allow potatoes to cool.

(The amount of blender mixture needed will depend on how much potato you have. The amount given works well for 12 medium potatoes. If the potatoes are large, use fewer potatoes. If your potatoes are on the small side, use only part of the blender mixture.)

Mash potatoes with a potato masher or gently mash with an electric mixer. Add a small amount of hot water if necessary to achieve a soft mash potato consistency. Do not over-mix or potatoes will be gooey rather than fluffy.

Season to taste.

Serve hot.
Notes
1. I recommend Russet potatoes. Russet potatoes make the best mashed potatoes as they will whip up fluffier than other varieties.
2. Be sure to buy only fresh cashews and store them in the freezer until ready to use.
3. For extra-rich mashed potatoes, add more olive oil or butter.
Yield: 8 to 10 servings depending on whose coming for dinner 🙂
>> One quick request: if you like this recipe, please leave a rating and a comment. Ratings help more people find these healthy recipes!
Print Recipe
Want More?
For more healthy and delicious recipes like this one that will simplify your journey to a healthier and thinner you, check out my
Healthy Weight Loss Program!
You my also like:
Before you go . . .
Did you know that you can eat all this delicious food AND lose weight? You can!
No calorie counting. No portion sizes.
Join my online weight loss program today!