Cashews – All About Cashews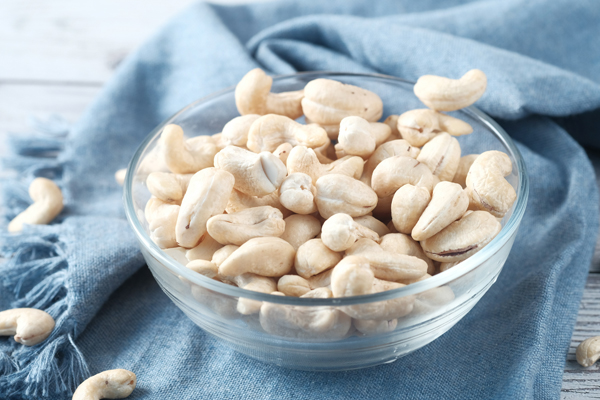 A rich, cream-colored nut that grows on a tropical evergreen tree.
Where to buy good raw cashews

We have found Terrasoul "Mylk Grade (splits)" cashews to be very good.
The shell of the cashew nut contains a toxic oil called urushiol. If cashews are not shelled properly, trace amounts (not enough to harm you in any way) of urushiol may get on the cashews and consuming them will leave a slight burning taste in your mouth. This can be avoided by buying high-quality cashews as linked to above. (These cashews are also produced in an ethical manner, meaning that the workers who process the cashews are protected from the toxins.)
Are cashews a healthy food?
Cashews are a good source of magnesium, fiber, and healthy fats.
Different varieties of cashews

Cashews come raw or roasted in whole pieces, large pieces, small pieces, and very small pieces. Whole cashews are most expensive. When using raw cashews in a recipe, choose large or medium large pieces as they tend to have the best flavor. (See sources above.)
How do you use cashews?
Cashews can be eaten by themselves raw or roasted. They can also be made into a milk or cream to replace dairy milk or cream. My favorite way to eat cashews is in salad dressings, such as this dill dressing.
Tip: Cashews are an agricultural product. It is best to wash raw cashews in hot water before using. This can be easily done in a fine-mesh colander.
Recipes that use cashews

Herb Gravy (Vegan, Gluten Free, Oil-Free)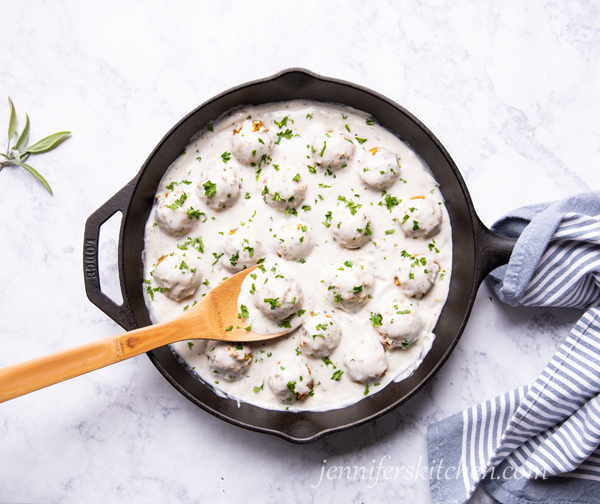 How to store cashews

Cashew are best stored in a cold, dry place, such as in a sealed container in the refrigerator or freezer.
Where to buy good cashews

We have found Terrasoul "Mylk Grade (splits)" cashews to be very good.
The shell of the cashew nut contains a toxic oil called urushiol. If cashews are not shelled properly, trace amounts (not enough to harm you in any way) of urushiol may get on the cashews and consuming them will leave a slight burning taste in your mouth. This can be avoided by buying high-quality cashews as linked to above. (These cashews are also produced in an ethical manner, meaning that the workers who process the cashews are protected from the toxins.)