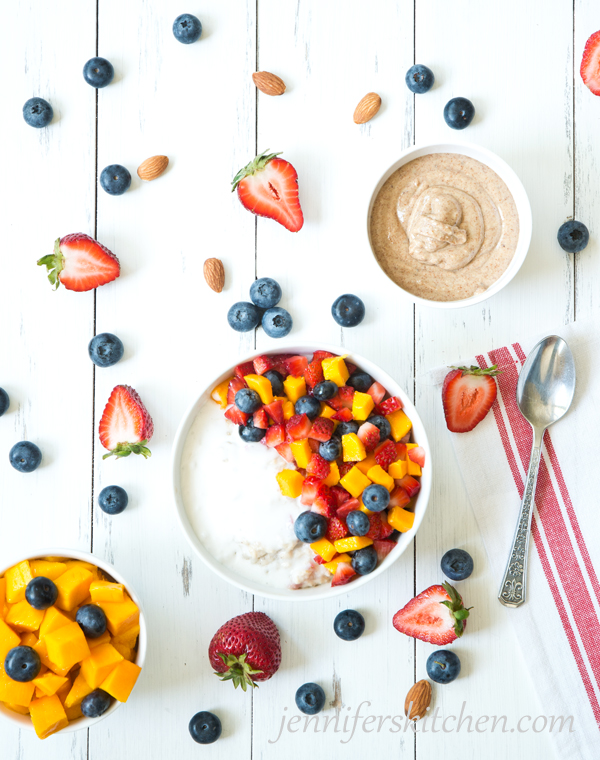 Instant Oatmeal – Nutritious, whole-grain oats with a blend of … ummm … artificial flavors, sugar, and red #40.
Lucky for us, a healthy version of instant oatmeal is so easy to make at home.
Instant Oatmeal from the Store vs Homemade Oatmeal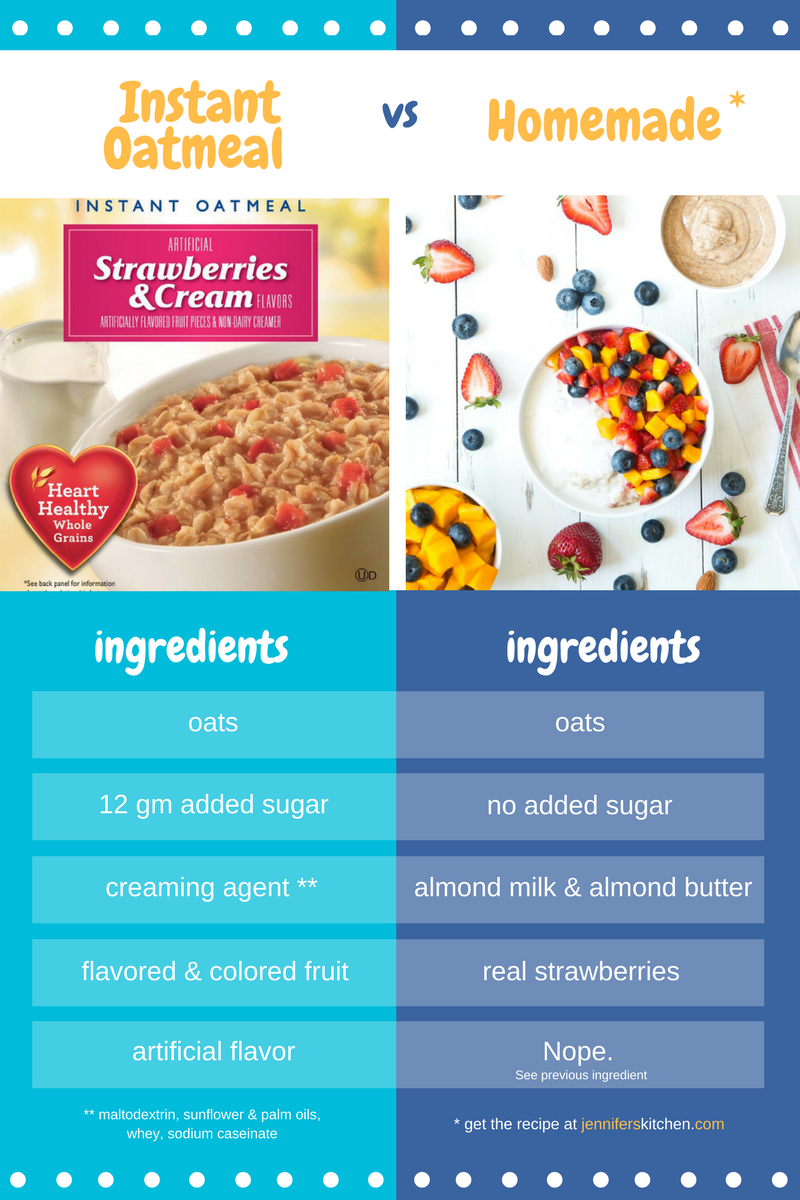 This website is brought to you without annoying ads because we can better live healthier lives without the influence of marketing. But running a high-traffic site is expensive. How can you help? If you purchase anything through the affiliate links on my site, your cost is the same, but I receive a small commission. Thank you!
DIY Flavored Oatmeal
This homemade strawberry oatmeal starts with nourishing oats and creamy almond milk, adds a spoonful of almond butter, and is naturally sweetened with fruit and a handful of your favorite mix-ins. Now you've got your own healthy version of strawberry oatmeal in less than 15 minutes!
Question:
Why does the recipe call for cooking the oatmeal for several minutes? Don't quick oats cook in one minute?
Rather than just pouring hot water or milk over our oats, I always cook them thoroughly.
Why?
Raw grains (like oats) contain phytic acid, which is considered an anti-nutrient because of its ability to bind with certain nutrients and prevent their absorption. However, cooking inactivates phytic acid.
In addition, science shows us that the human digestive system cannot properly digest mature grains that are raw or not properly cooked. When we eat the uncooked grains, the grain molecules that have not been properly broken down by the digestive system pass through the intestinal wall and enter the general blood circulation.
Not only can this cause digestive trouble, but the undigested food molecules can then travel into and block the smallest arteries (arterioles) and the tiniest of all blood vessels (capillaries). This is a stress to the human system and can hinder optimal functioning of certain organs.
But cooking grains well solves this issue, making the grains easy to digest and nourishing for the body.
Find out more about how to properly cook grains.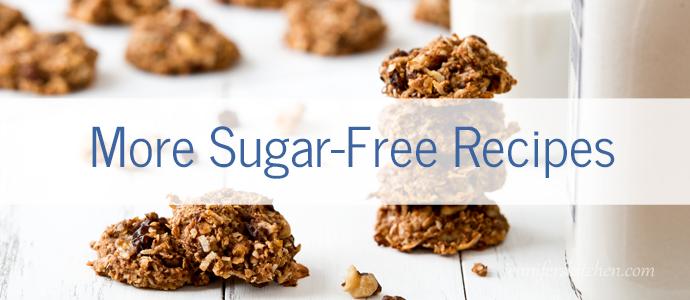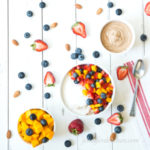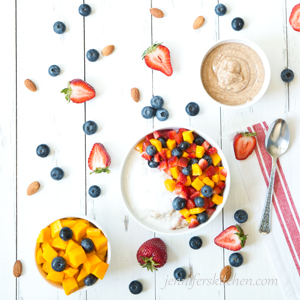 Strawberry Oatmeal
Forget the sugar-filled, instant oatmeal you find at the grocery store. This delicious oatmeal is made from fresh fruit and contains no sugar for a healthy start to your day.
Ingredients
2

cups

almond milk

1/4

teaspoon

salt

-

scant

1

heaping tablespoon

orange juice concentrate

1

tablespoon

almond butter -

or walnut butter

1

cup

quick oats -

gluten-free if desired

1

tablespoon

pure maple syrup -

optional

1

cup

chopped fresh strawberries

1/2

teaspoon

vanilla
TOPPINGS
3/4

cup

chopped fresh strawberries

1/2

cup

chopped raw almonds

1

small banana, sliced

-

optional

1/3

cup

fresh or frozen mango dices

-

optional

1/3

cup

fresh or frozen blueberries

-

optional
Instructions
Place milk and salt in a medium saucepan, cover, and begin heating over high heat.

Stir in orange juice concentrate and nut butter. Stir in quick-cooking oats.

Bring to boil. Reduce heat, cover, and cook at a very low boil for 12 minutes, stirring occasionally to prevent oats from sticking to the bottom of the pan. (If you forget to stir and oats do stick, simply turn off the burner for about 5 minutes. Cereal should scrape off the bottom of pan easily now. Resume cooking.)

After 12 minutes, stir in maple syrup (if desired), 1 cup strawberries, and vanilla. Mix well and continue to cook for a minute or two, or until thoroughly heated. Remove from heat.

Spoon into 2 bowls. Top with chopped strawberries, chopped almonds, and other fruit as desired. Serve immediately.
Notes
Makes 2 ¼ cups oatmeal + toppings.
* * * This recipe for Strawberry Oatmeal  is . . . gluten-free, plant based, oil-free, sugar-free, high in fiber, dairy free, egg-free, vegetarian, vegan, and made from real, whole foods.
>> One quick request: if you like this recipe, please leave a rating and a comment. Ratings help more people find these healthy recipes!
Print Recipe
Leave a comment
Your comments make my day! 🙂
You my also like:
Before you go . . .
Did you know that you can eat all this delicious food AND lose weight? You can!
No calorie counting. No portion sizes.
Join my online weight loss program today!