Avocado Cilantro Lime Rice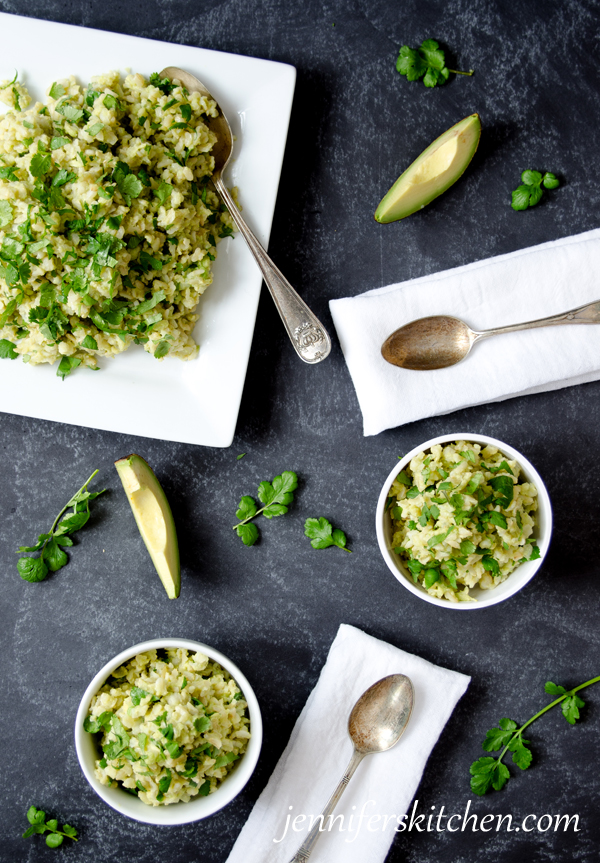 I've been living in denial for the past 2 months, pretending that winter was just going to skip us this year. But last night's wind quickly blew all those fantastical thoughts away. Now, everything is white, and there's no denying it – I can't sell my snow shovel at my next garage sale.
But the good news is: I no longer have to use the "the rest of my clothes are in the laundry" excuse to wear my fleece and thick, cozy socks.
(Cami, I should have taken you up on your Florida offer! It's cold here!)
For the Love of Avocados
Within one bite, this delicious, gluten-free side dish earned its place on my "Make as Often as Possible" list thanks to its amazing flavor and ease of preparation.
I'm sort of thinking that Avocado Lime Cilantro Rice is how rice is meant to be eaten.
You really need to try this.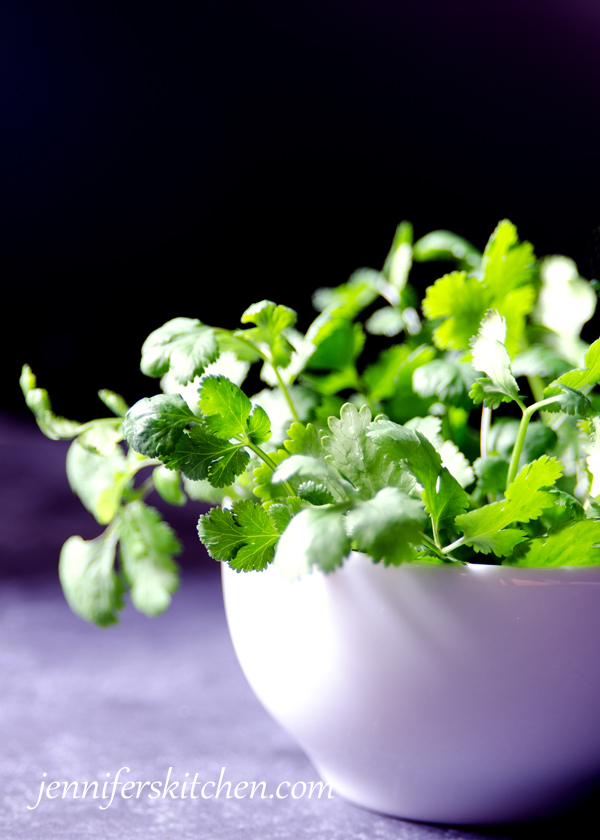 Don't Like Brown Rice?
To get white rice, you take some brown rice and process (refine) it. This refining process not only turns brown rice into white, but it also destroys a bunch of nutrients as well, like 67% of the vitamin B3, 80% of the vitamin B1, 90% of the vitamin B6, 60% of the iron, and most of the essential fatty acids.
And if you're interested in weight loss, you may want to note that turning brown rice into white rice removes almost all the dietary fiber – a very essential nutrient for weight loss!
But what if you don't like brown rice? Take the baby steps approach. In your next rice dish, replace a very small amount of white rice with brown. The next time you make it, use a little bit more brown rice, and so forth until you are using all brown.
And here's a bonus tip: Using dextrinized rice can make brown rice even easier to love.
With this gradual approach, your taste buds get time to adjust slowly. It's quite painless and within a few short weeks you may find yourself preferring brown rice over white.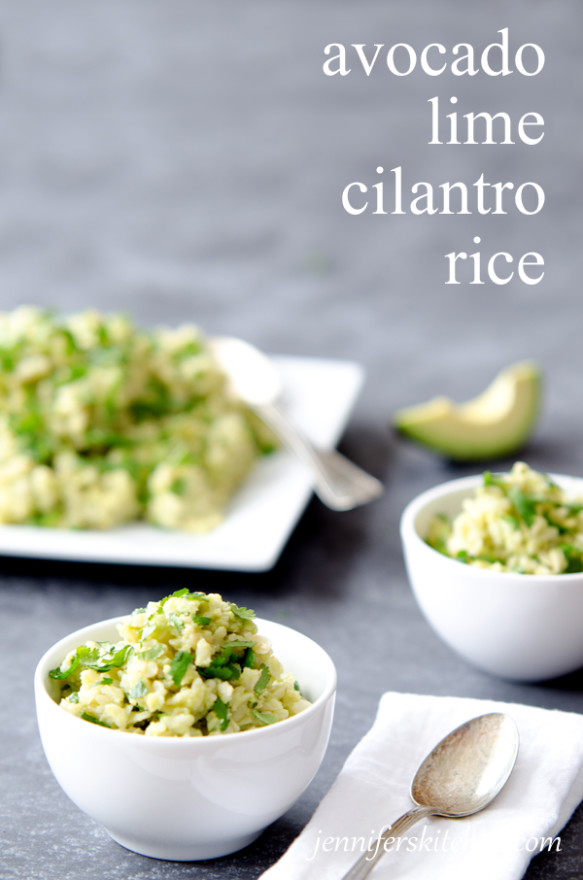 Want More Healthy Avocado Recipes?
You've come to the right place. (Click the image below.)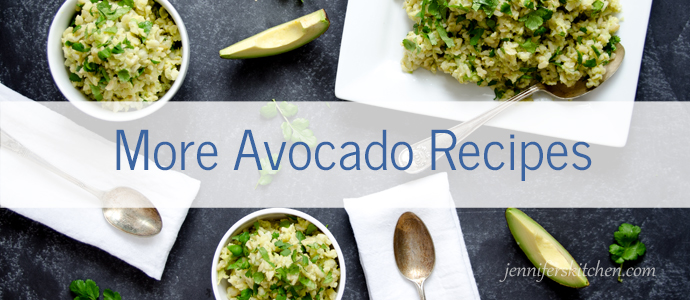 Want More Oil-Free Recipes?
I gotcha covered.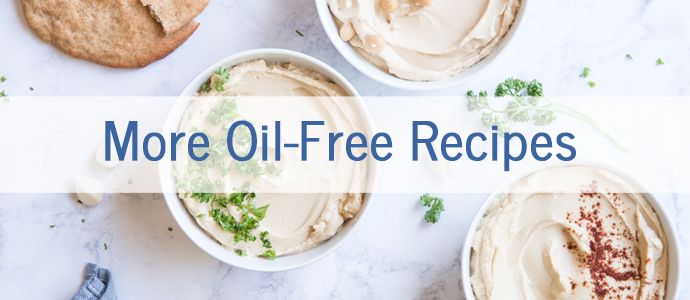 Avocado Cilantro Lime Rice
A quick and easy, full-of-flavor, side dish. Tastes great with fresh, green peas mixed in or served alongside black beans and fresh tomatoes.
Instructions
Place cilantro, garlic, lime juice, granulated onion, and salt in large mixing bowl.

Add avocado to bowl. Mash and mix with other ingredients.

Stir hot rice into avocado mixture. Serve hot.
Notes
To save time, mince garlic in food processor, then add cilantro and mince.
>> One quick request: if you like this recipe, please leave a rating and a comment. Ratings help more people find these healthy recipes!
Print Recipe
Want More?
For more healthy and delicious recipes like this one that will simplify your journey to a healthier and thinner you, check out my
Healthy Weight Loss Program!
You my also like:
Before you go . . .
Did you know that you can eat all this delicious food AND lose weight? You can!
No calorie counting. No portion sizes.
Join my online weight loss program today!