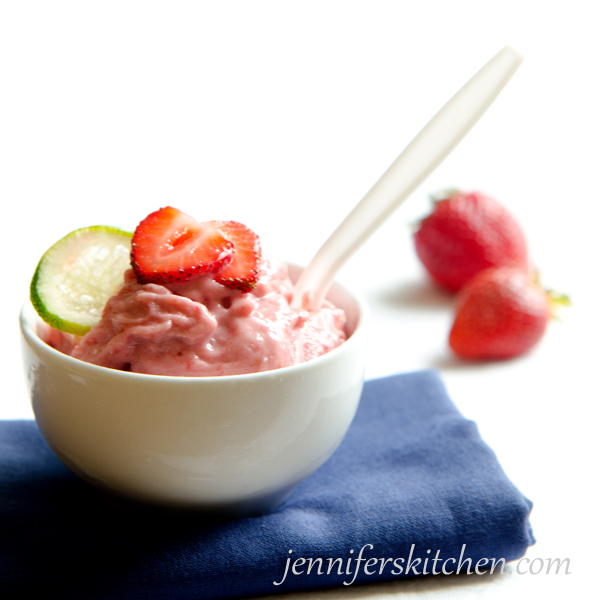 This website is brought to you without annoying ads because we can better live healthier lives without the influence of marketing. But running a high-traffic site is expensive. How can you help? If you purchase anything through the affiliate links on my site, your cost is the same, but I receive a small commission. Thank you!
Hello.
Today we're making smoothies – but not the kind of smoothies you put into a glass and drink with a straw.
Nope.
This smoothie is so thick and luscious you have to eat it with a spoon … sort of like ice cream … except much healthier because it's loaded with anti-oxidant-rich fruit and doesn't have any sugar in it. In fact, it doesn't have any processed sweeteners in it at all.
So very healthy. But not too healthy tasting. It'll knock your socks off! (But put them back on or your feet will get cold when you're eating smoothies.)
Within a half of a bite, you will agree that this luscious smoothie recipe earns it place among the "elite best smoothies ever" place in your recipe box, and you'll want to make it every day.
Voice of experience.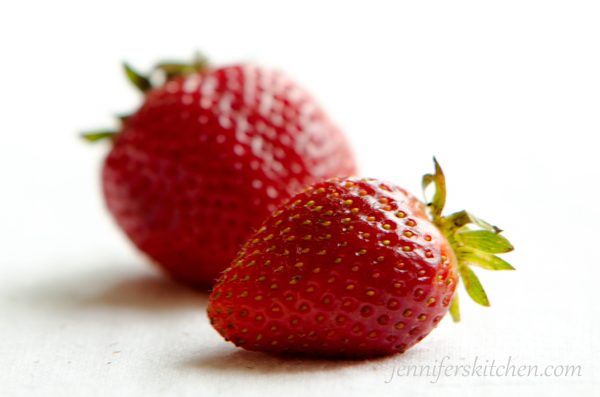 About Dates
I use dates to make this smoothie naturally sweet without any added refined sugar.
Most varieties of soft dates are more expensive than those that aren't so soft.  If you want to use the less expensive kind, simply put them in a saucepan with a very small amount of water (about 3 tablespoons per 1/4 cup of dates), cover, and bring to boil. Turn heat off and allow dates to sit for about 5 to 10 minutes. They will be soft and ready to blend!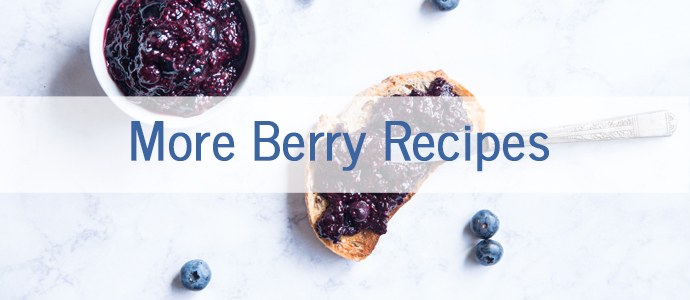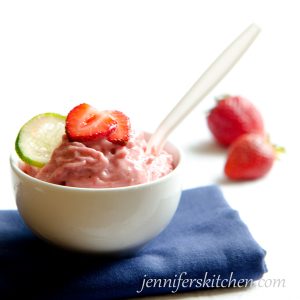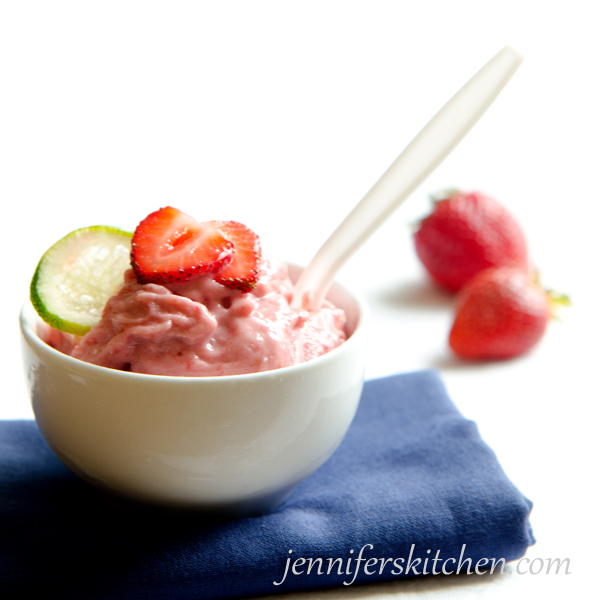 Print
Strawberry Lime Smoothie
Yield 2 servings
The bananas and dates in this sugar-free smoothie offer a delightfully sweet taste while the lime gives it a bit of zing. Most smoothies are best eaten fresh, but this one can be frozen and eaten another day.
Instructions
Place cashews in a colander and rinse under hot water. Drain well.
Place cashews, coconut milk, almond milk, dates, lime juice, salt, vanilla, and one frozen banana in blender. (A heavy-duty blender works best for this recipe; other blenders may not get the mixture smooth enough.) Blend until very smooth and creamy.
Add remaining banana and frozen strawberries and blend until smooth. Do not overblend or mixture will lose its frostiness. Serve immediately
More Smoothie Recipes?
Popular Posts