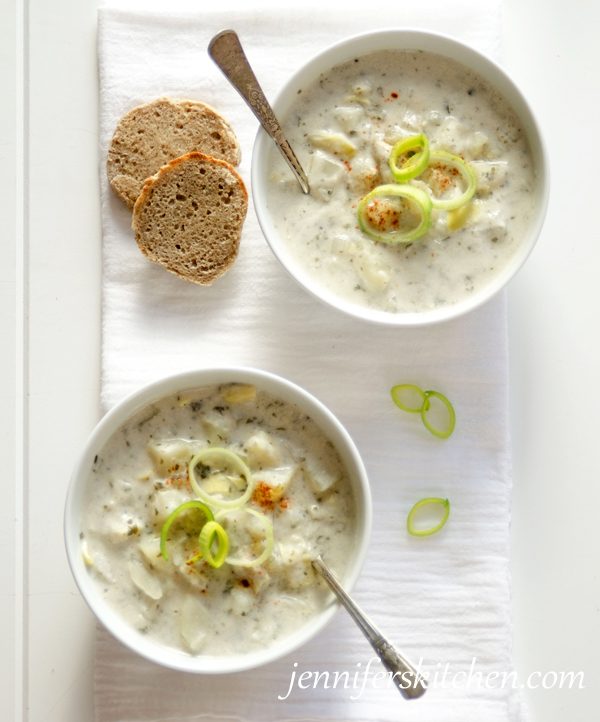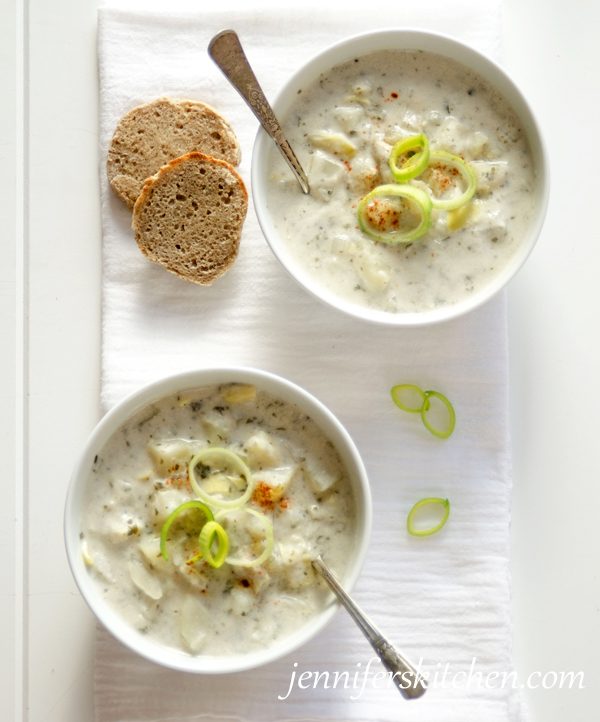 This website is brought to you without annoying ads because we can better live healthier lives without the influence of marketing. But running a high-traffic site is expensive. How can you help? If you purchase anything through the affiliate links on my site, your cost is the same, but I receive a small commission. Thank you!
Many people are surprised to learn that potatoes are a great weight loss food. Those super spuds are exceptionally nutritious, low in calories, high in fiber, and not the least bit fattening.
And they are also quite filling and satisfying. In fact, a study done at the University of Sydney in Australia showed, of 38 common foods tested, potatoes offered the highest satiety levels of them all. Potatoes provided 5 times more satiety than a piece of cake and almost 7 times the satiety level of a croissant.
Foods with higher satiety levels cause you to be more satisfied with less food. Foods with low satiety levels create cravings for more food, and, interestingly, the cravings are usually for food with low satiety levels.
If you'd like to learn more about eating delicious foods that satisfy and fight cravings, check out my Weight Loss Program.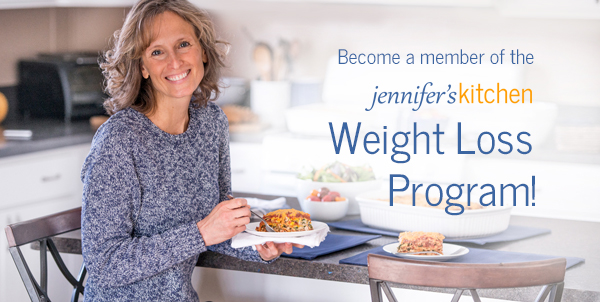 Yes, potatoes are high in carbohydrates, but the carbs in potatoes are unrefined, complex carbohydrates. Complex carbohydrates are essential for good health. In fact, they are the preferred fuel source for each and every cell in your body.
Don't Couch the Potato!
Potatoes are a great food for weight loss and offer many essential nutrients, such as vitamin B6 (which is essential in maintaining the nervous system and for the production of serotonin), iron, magnesium, manganese, phosphorous, vitamin C, and lots of phytonutrients.
And potatoes are 10% protein with all of the essential amino acids provided.
Eat More Potatoes
Here are my favorite recipes that include potatoes.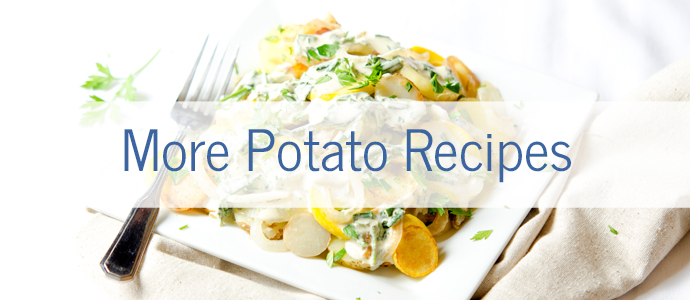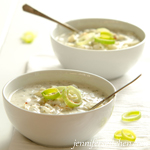 Print
Cream of Potato and Artichoke Soup
A creamy soup without the fattening cream. Serve with a salad and bread for a very satisfying meal.
Ingredients
1 stalk of celery
2 medium leeks, sliced thin or 1 medium yellow onion, diced
2 tablespoons olive oil
4 cloves garlic
7 medium potatoes, peeled and diced
2 tablespoons dried parsley
1/8 teaspoon dried basil
5 cups water - divided
1/2 cup raw cashews
1 tablespoon + 1 teaspoon granulated onion
1/4 teaspoon granulated garlic
2 teaspoons salt, scant
1 1/2 cups canned artichoke hearts, chopped
(The grocery store near me doesn't carry frozen artichoke hearts, and I skipped the fresh ones because I didn't want to make this recipe too time consuming for my readers. The canned ones worked nicely, but feel free to experiment with fresh or frozen if you'd like.)
Instructions
In a large soup pot, sauté diced onions or leeks and celery in oil over medium-low heat until onions are translucent.
Meanwhile, wash and peel potatoes. Dice into bite-size pieces. (I use my veggie chopper to get this done fast.)
When onions begin to appear translucent, add garlic to onions and celery and sauté for one additional minute.
Add potatoes, parsley, basil, and 4 cups of water. Turn heat to high.
When water comes to a boil, reduce heat and simmer until potatoes are tender, but not mushy (about 10 to 15 minutes, depending on the size of the potato dices).
Meanwhile, place cashews, granulated onion and garlic, salt, and remaining cup of water in blender and blend on high speed until very smooth. A heavy-duty blender works best for this.
When potatoes are tender, stir in blender mixture and chopped artichoke hearts, and cook until hot. Serve hot.
Notes
1. Cashews should be rinsed in a colander under hot water before using.
2. If your artichoke hearts have some tough leaves, be sure to discard those before adding to soup.
Popular Posts