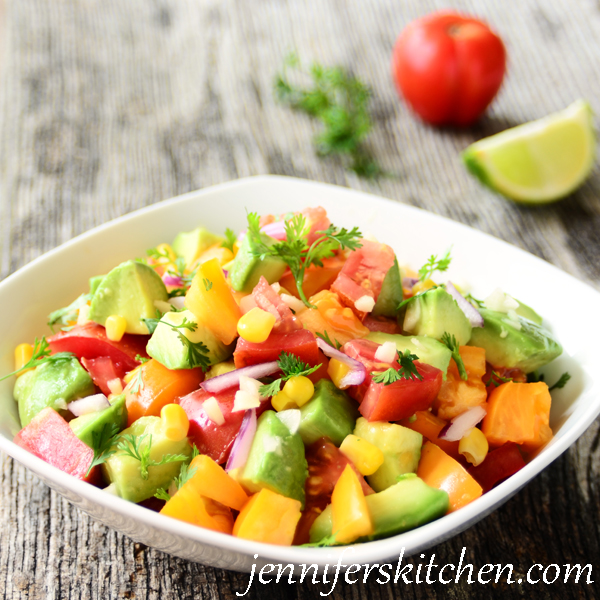 Avocados. Perhaps the best food in all of creation. I really do like them, and they're very good-for-you – but I think we've talked about that already.
But, really, this simple salad has amazing flavor. And it even has a ripple effect – everything I put on my plate after the salad tasted 10 times better because it was seasoned with the leftover dressing.
Soooo, let's not waste any more time and get right to making this fabulous dish – so we can eat it for lunch today!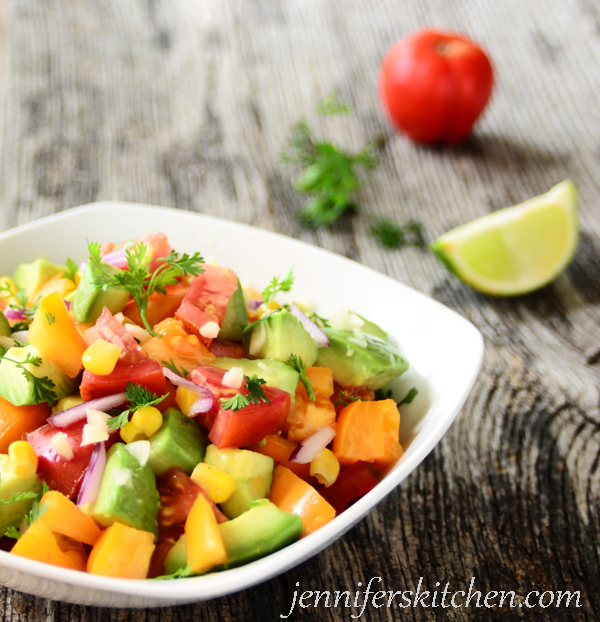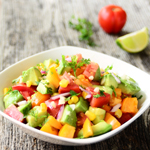 Print
Avocado Tomato Salad
This zippy salad can also be used as salsa.
Ingredients
2 cloves garlic, minced
1/4 red onion, diced small
2 tablespoons lime juice, scant
1 tablespoon olive oil – optional
1 tablespoon finely chopped fresh cilantro
1/4 cup fresh corn kernels – optional
1 teaspoon granulated onion
1/2 teaspoon dried parsley
1/4 teaspoon dried basil
2 medium avocados, peeled and diced
2 small to medium tomatoes, diced
1/2 teaspoon salt, or to taste
Instructions
Mix together all ingredients, except avocado, tomato, and salt, and mix well.
Immediately before serving, gently stir in avocado, tomato, and salt.
Serve.
Notes
Make Ahead Tip: Salad can be made ahead of time by leaving out the avocado and tomato and adding these immediately before serving.
More Avocado Recipes
Would you like more avocado recipes? Here are some of my healthy favorites.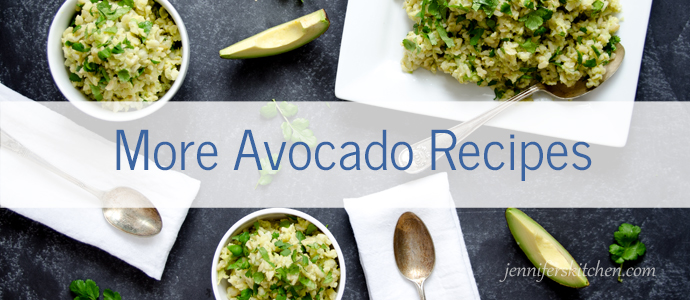 I hope you have a great week! As always, I love hearing from you guys!
Popular Posts