Many diet programs teach that successful weight loss boils down to one thing: You have to burn more calories than you take in. Calories in versus calories out.
But is it really that simple?
Are 400 calories of chocolate doughnut really equal to 400 calories of pears?  Do you think you would feel the same after consuming 400 calories of soft drinks as you would after eating 400 calories of baked potato and broccoli? Doesn't your body react differently to 400 calories of ice cream than it does to 400 calories of brown rice with steamed vegetables?
Same Number of Calories, Different Results
Researchers have found that, in many cases, overweight individuals actually consume approximately the same number of calories as their slim counterparts. But how can this be?  If it's a matter of calories in versus calories out, how can two individual consume the same number of calories and one be thin and one gain weight?
The answer lies in the fact that they are just not eating the same kinds of foods.
For example, a study done at the University of Southern California in Los Angeles of normal-weight adults and overweight adults, matched for height and age, revealed a marked difference in the normal dietary habits of the two groups. The overweight subjects consumed significantly more saturated fat and cholesterol and less fiber and complex carbohydrates than their normal-weight counterparts.
Two thousand calories of obesity-promoting foods are likely to add extra pounds.  Two thousand calories of healthy foods – foods that help you lose weight – and weight loss becomes so much easier.
What Foods Can Help You Lose Weight?
Individuals whose diets are based on fruits, vegetables, whole grains, and legumes, on average, consume more food and yet weigh less than those whose diets are based on refined food, processed food, and animal products. In fact, individuals who include animal products in their diet have nine times the obesity rates as those who do not.
How to eat more of these foods that help to lose weight?
Fruit can be a delicious part of every breakfast with this mango smoothie …
or this hearty Harvest Oatmeal.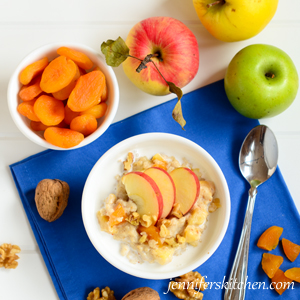 Wonderful Waffles are a wonderful way to get more whole grains in your diet.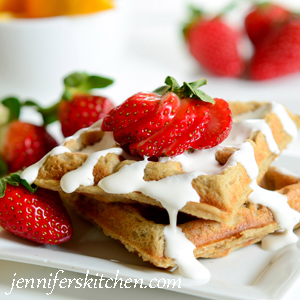 Make veggies more interesting by incorporating them into salads, such as this Cucumber Corn Relish Salad.
Or sneak them in!  Try this Broccoli Avocado Hummus Dip for a delicious twist on regular hummus and a yummy way to eat more vegetables.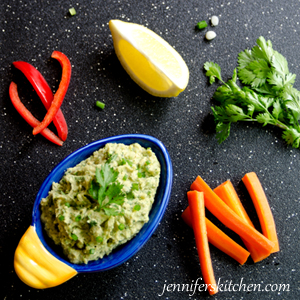 Greek Garbanzo Salad for more slimming legumes!
Whole foods, healthy foods are slimming foods. Check out more of my recipes for easy and healthy weight loss.
Popular Posts