I feel like I'm living in a snow globe.  And my son is standing at the window singing "It's Beginning to Look a Lot Like Christmas".
We do have a lot of snow.  It's up over my knees in some places.  This is kind of fun. 🙂
Puts ya' in the mood to slip on a hoodie and some fuzzy slippers, and cozy up to the fire … with a big bowl of this luscious, warm Butternut Squash Soup and some homemade bread.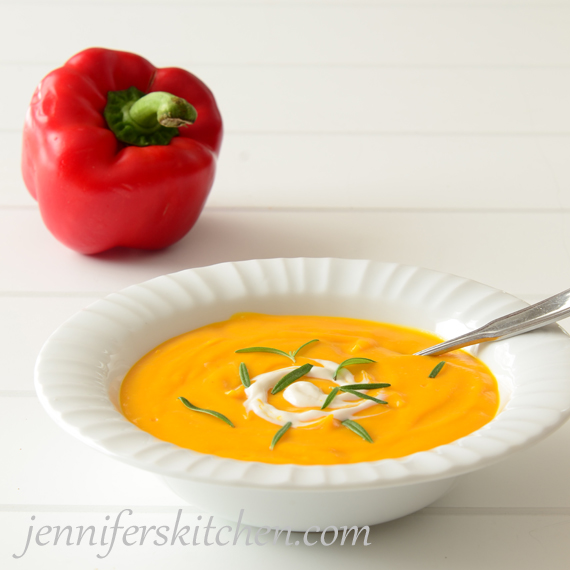 In case you've been avoiding making butternut squash soup because preparing a big ol' heavy squash is a little bit scary, here is your very own, step-by-step guide to peeling and cutting a squash.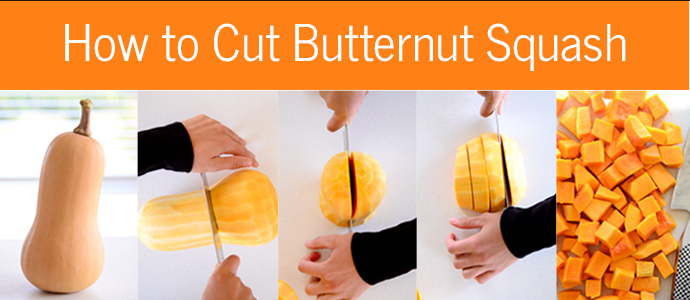 Aaaaaanndd, in case you've been avoiding making butternut squash soup because of all the (fattening) cream in it, no worries.  This is the skinny version.  It's soooooo creamy delicious, but sooooo good for you!
More Squash Recipes
If you're looking for more yummy squash recipes, I gotcha covered.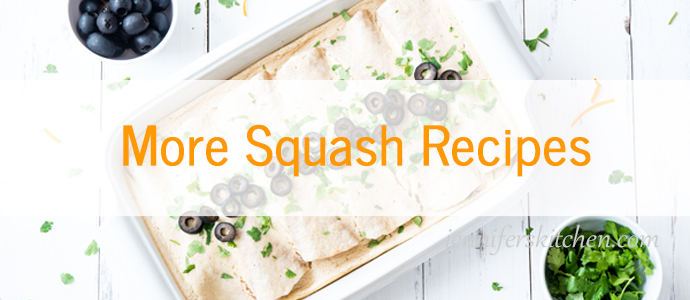 Silky Butternut Squash Soup
Super silky and absolutely delish!
Ingredients
1 medium yellow onion, diced
1 medium carrot, peeled and sliced or diced
1 stalk celery, diced
2 tablespoons olive oil
2 cloves garlic, minced
4 cups peeled and diced butternut squash
1 medium potato, peeled and diced (about 1 1/2 cups diced)
2 cups vegetable broth
2 teaspoons granulated onion
1 1/4 teaspoon dried basil
1/2 teaspoon dried parsley
1/4 teaspoon dried oregano
1/4 teaspoon celery salt
1/4 teaspoon garlic powder or granulated garlic
1/8 teaspoon dried sage
3/4 teaspoon salt, or to taste
Instructions
In a large pot, sauté onions, carrots, and celery in oil over medium heat until onions just begin to soften.
Add garlic and sauté for one additional minute.
Add squash, potatoes, broth, and seasonings. Increase heat and bring to a boil. Reduce heat and simmer 12 to 17 minutes or until vegetables are tender. (The cooking time will vary depending on how small the vegetables were diced.)
Transfer soup to heavy-duty blender and blend until smooth. (Be careful when blending hot foods in blender. You may want to allow the mixture to cool some first.) If using a blender, return blended mixture to pot and heat through.Serve hot.
Notes
1. The brand of broth you use will affect the taste of the soup. After you've blended the soup, check the flavor and season to taste.
2. A heavy-duty blender works best to get this soup smooth and creamy. Also, if you're using a heavy duty blender, you don't really need to peel the potatoes. Saves time - Extra fiber. Win-win!
Oh, and could someone please tell the weatherman Christmas is over, so we're good on snow for a while? K, thanks.
Popular Posts