How to Keep Mashed Potatoes Warm in Crock Pot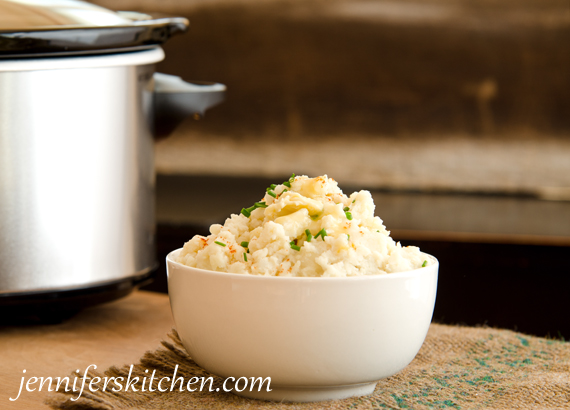 This website is brought to you without annoying ads because we can better live healthier lives without the influence of marketing. But running a high-traffic site is expensive. How can you help? If you purchase anything through the affiliate links on my site, your cost is the same, but I receive a small commission. Thank you!
Don't look now, but it's November. Yep, and Thanksgiving is only 10 days away.
And you have the whole crew coming to dinner?? … Thanksgiving dinner?? … at your house?! … and you're doing all the cooking?!?!
What were you thinking!? You are amazing.
There's a lot to do to prepare a Thanksgiving dinner and even more to do in that final crazy hour before the meal, so the last thing you should have to worry about is if the mashed potatoes are getting cold. Did you know that you can keep those taters warm in a slow cooker – a.k.a. crock pot (or an Instant Pot using the slow cooker function) while you get the rest of your dinner ready?
How to keep mashed potatoes warm in a Crock Pot:
1. Before you mash your potatoes, generously oil the inside of a slow cooker (crock pot).
2. Turn cooker on so it is already warm when you place your potatoes in it.
3. After you mash your potatoes, quickly place them into the crock pot and cover with lid. If you want to, you can stretch a clean dish towel over the crock before covering with a lid to help absorb condensation (but I haven't found this necessary with my mashed potato recipe).
4. Turn your slow cooker to low, high, or warm setting. The temperature you choose will depend on how hot your crock pot gets and how long you plan to keep your potatoes warm.
The low setting is usually best for mashed potatoes, but all slow cookers cook differently and at different temperatures, so if yours doesn't get very hot, you may have to turn it on high. If your crock pot tends to cook on the hot side, you may need to put it on the "keep warm" setting.
If you need to keep the taters in the crock pot for less than 15 minutes, go ahead and turn them on high.
If your crock pot struggles to maintain temperature, try to avoid lifting the lid.
How Long Can I Keep Mashed Potatoes Warm in a Crock Pot?
The length of time you can keep your mashed potatoes warm in a crock pot depends on the ingredients in your mashed potato recipe and the temperature of your slow cooker.
My Guilt-Free Mashed Potato Recipe (which, by the way, are a delicious part of my weight loss program) keeps well for at least 4 hours …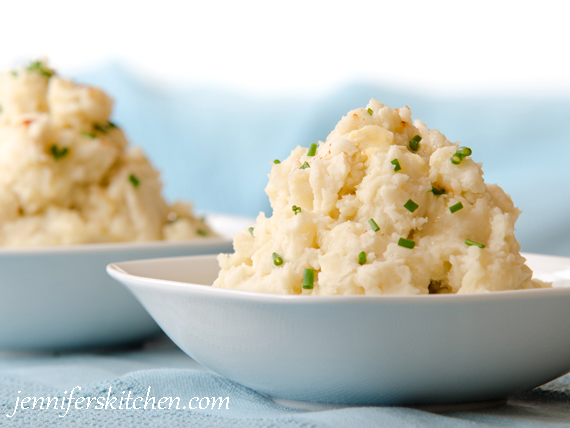 … however, if you're using cream cheese or sour cream in your taters, you may want to limit the time to less than 30 minutes or the mashed potatoes may start breaking down.
How to Choose the Best Crock Pot
What?!?!  You don't have a slow cooker?  Well, you just need to hop over to this post I wrote about how to choose the best crock pot.
Crock-Pot Recipes
Want more happy ways to use your crock pot? Check out my post about overnight crock-pot hot cereal and …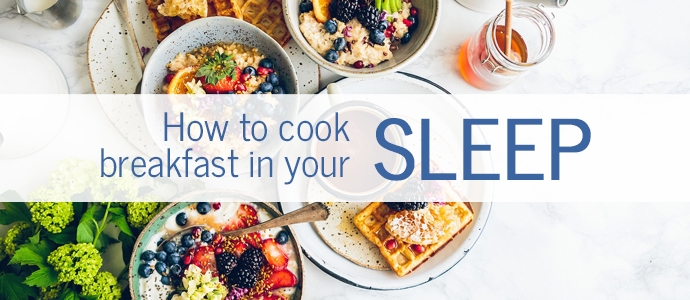 my post about how to cook beans in a crock pot.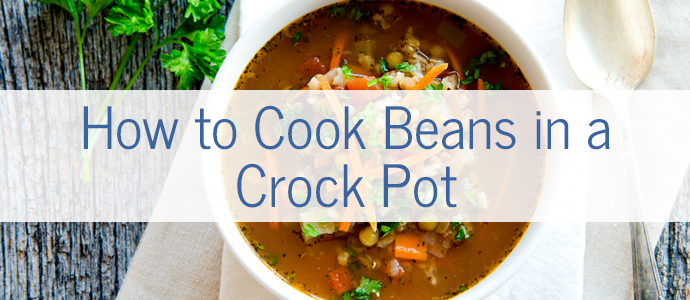 You my also like:
Before you go . . .
Did you know that you can eat all this delicious food AND lose weight? You can!
No calorie counting. No portion sizes.
Join my online weight loss program today!