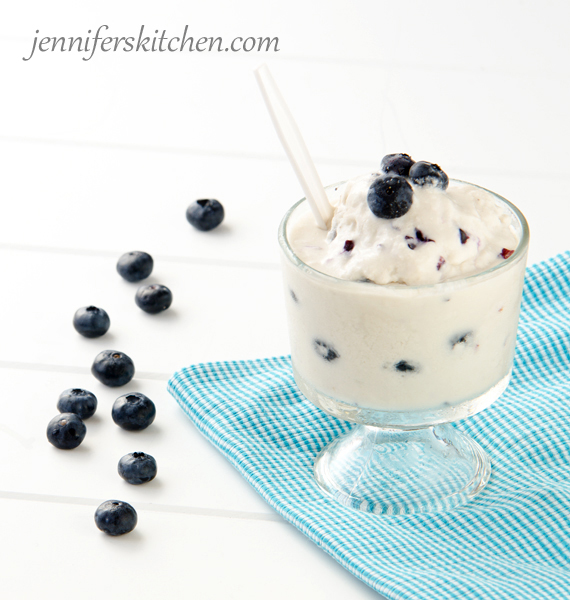 Is it ok if I post a smoothie recipe right after an ice cream recipe? It's summer, right?
Most smoothie recipes are pretty forgiving. You can add a little more banana, use peaches instead of strawberries, throw in some nuts or chia seeds, and it's still gonna taste great. It's nearly impossible to mess up a smoothie. (Unless you put spinach in it. Blech!)
However, this is no ordinary smoothie. I tweaked it and fine-tuned it until it had a perfect combination of frostiness, thickness, creaminess, and sweetness. This cold and creamy treat is so extraordinary, soooo unlike your average smoothie, it really shouldn't be called a smoothie. It needs a new name.
Something like, "The Thickest, Creamiest, Richest, Sugar-Free, Healthy, Sorta-Like a Smoothie-Like Treat, Except Not Really a Smoothie, that You've Ever Eaten with a Spoon Because You Can't Drink It with a Straw".
Or something like that.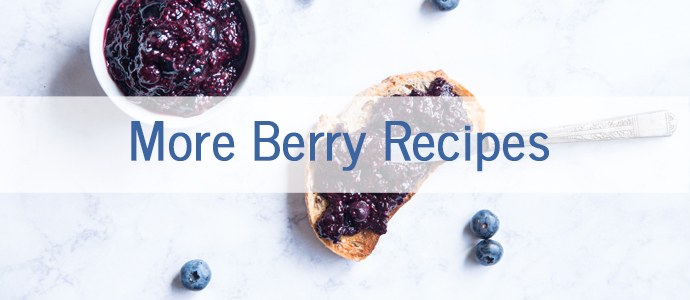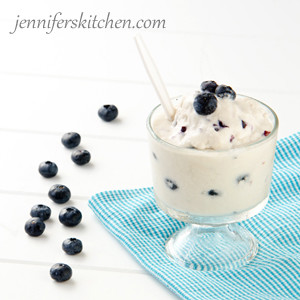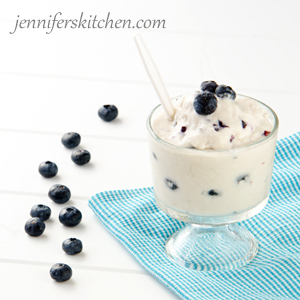 Print
Walnut, Blueberry, Banana Smoothie
Ingredients
1/4 cup raw walnuts
3/8 cup canned coconut milk
1/2 small ripe (but not too ripe) fresh banana
1/2 teaspoon vanilla
1/8 teaspoon salt, scant
2 1/2 frozen, medium-size bananas, cut into small pieces (approx. 2 1/2 cups frozen banana slices)
1/2 cup fresh blueberries
Instructions
Place nuts, milk, fresh banana, vanilla, and salt in a high-power blender and blend until very smooth.
Add frozen bananas. Blend on high speed just until lumps disappear, but do not over blend or mixture will become runny.
Mix in slightly chopped or whole berries.
Serve immediately.
Notes
Be sure to only blend this smoothie just long enough to blend the banana pieces. If blended any longer the smoothie will lose its frosty thickness.
Popular Posts