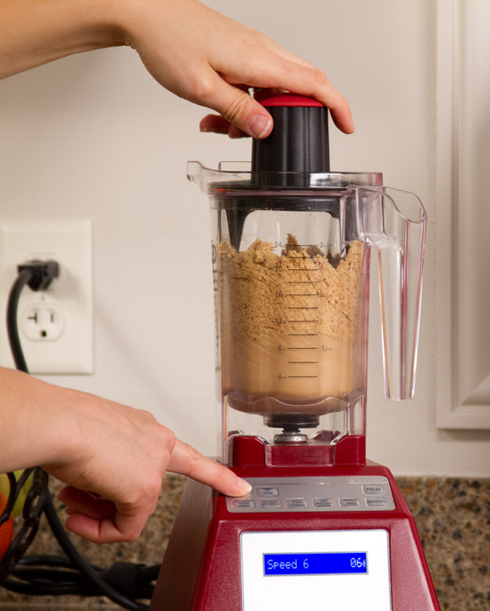 There's something you should know about me, especially if I ever ask you if I could borrow your blender. I am tough on blenders. I've burned out more blenders than I can remember. When I finally realized that a regular blender and I weren't a good match, I checked out a Blendtec. Oh-la-la! This blender can blend!!
I use it every day – and usually several times a day!
Can You Make Nut Butters in a Blender?

Blendtec sells a Twister Jar that's designed to blend super thick ingredients. It has a cool twister lid that you can … well … twist while the the blender is running to push thick ingredients (like ground nuts) from the sides of the jar into the blade. So you can even make nut butters with a Blendtec!
If you'd like more blender-kind-a-info, I wrote a post on How to Choose a Blender and one on Blendtec vs. Vitamix.  I hope they're helpful.