How to Buy a Crock Pot (Slow Cooker)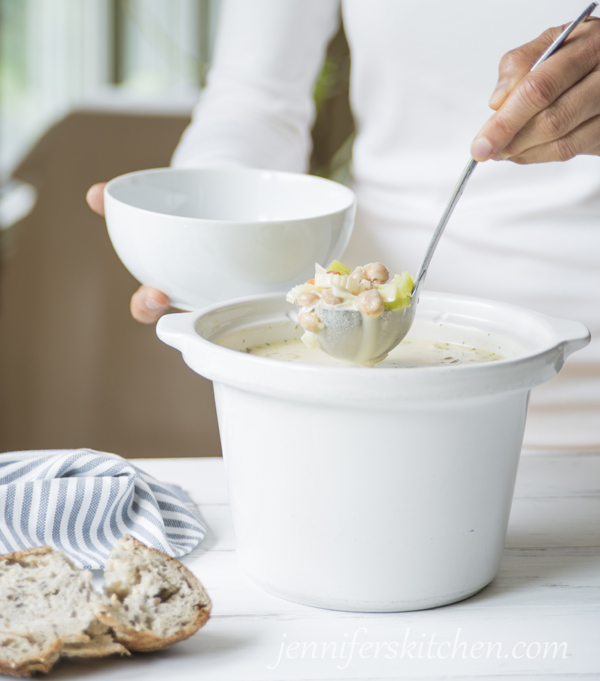 My crock pot is one of my least expensive and most used time-saving tools in my kitchen. I find that I use my slow cooker at least four times a week.
Should I Buy Slow Cooker?
If walking into the kitchen and finding your home-cooked meal ready and waiting sounds likes a good idea to you, you'll love the convenience of using a slow cooker. Place your ingredients in your crock pot, and it will do the work for you while you are away or while you sleep. You don't need to watch it, stir it, worry about it burning, and your meal is ready when you are.
How to Choose the Right Slow Cooker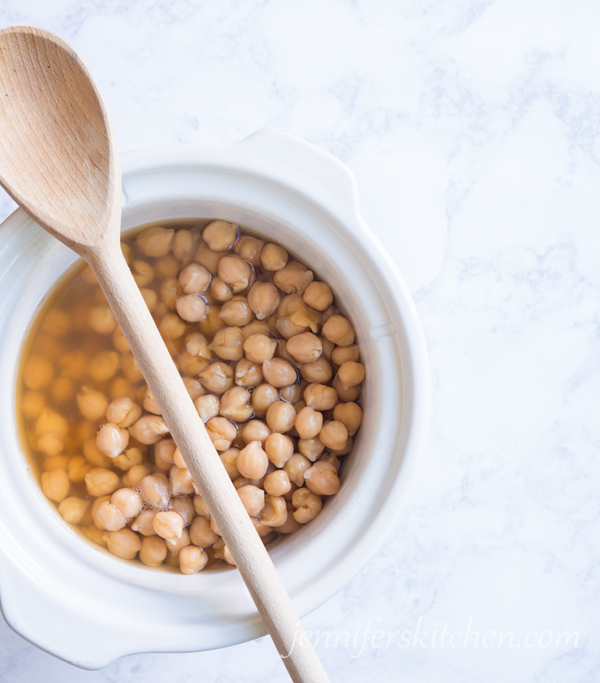 This website is brought to you without annoying ads because we can better live healthier lives without the influence of marketing. But running a high-traffic site is expensive. How can you help? If you purchase anything through the affiliate links on my site, your cost is the same, but I receive a small commission. Thank you!
With all the different models on the market today, choosing the right crock pot may be a daunting task. Here are a few factors to consider when shopping for a crock pot.
Slow Cooker Features
Slow cookers can range in price from $10 to $300. While the higher priced ones have a lot of convenient features, with few exceptions, they all basically do the same thing – heat food at a low, steady heat in an environment that traps heat and moisture.
Size
Probably, the most important choice you need to make when you buy your slow cooker is what size to get. Slow cookers come in a variety of sizes, from very small (2-quart) to very large (10-quart).
A one- to three-quart crock pot is usually sufficient for one to two people. If you are planning to feed a family of three to five, you will probably want a four- to six-quart model. An eight-quart model usually works best for feeding five to seven people (or if you like leftovers).
If you want to be able to cook large pieces of meat, you will probably want to buy a crock pot that is at least six-quarts.
Because a slow cooker works best when filled at least half full, it is important to carefully consider which size is best for you before purchasing. That said, it is nice to own a large crock pot so you can make a big pot of soup or beans and have delicious leftovers for another day.
I personally like to have two two crock pots in my kitchen – a large one for cooking beans, soups, stews, etc. and a small one for cooking hot cereal and keeping sauces and dips warm. Not only do I have the right size for the right food, but I can also be using two slow cookers at the same time if I need to.
Temperature Control Settings
Most crock pots come with at least two temperature settings – high and low. You may want to consider buying one with a "keep warm" setting as well, as this can be convenient for keeping food warm after it is fully cooked.
Digital (Programmable) vs. Manual Controls
In the past, slow cookers offered only manual controls with a low or high option (and sometimes keep warm). When you turned the cooker on, it started cooking and continued cooking until you manually turned it off.
But now, slow cookers come with programmable digital controls that allow you to schedule when the slow cooker is to turn on and off and the number of hours the food is to be cooked. And you can even have the cooker switch to "warm" after a set amount of time.
The digital controls offer flexibility and control. The manual dial control is simple to use, less expensive, and offers less opportunity for something to malfunction.
If you are using a programmable cooker and the power goes out – even for just a second – the settings will reset and the slow cooker will be off even when the power comes back on. If you are using a cooker with a manual control and the power goes out, it will come back on and continue cooking when power is restored.
I didn't want to spend the extra money for a programmable crock pot, but I liked the idea of an automatic on-off function, so I plug my cooker into an appliance timer, and set it to go on or off when I want. It works great!
Removable Crock
Most slow cookers come with a removable crock (liner or insert) making clean-up easier. You can also serve the food in the removable crock, so you have one less dish to wash.
The insert should have a wide rim that slopes inward slightly allowing the liquid that accumulates there (from steam) to drip back into the crock.
Some slow cookers come with an aluminum or nonstick insert, which, unlike stoneware crocks, can be used on the stove top. I personally avoid these options as I am concerned about the health risks of cooking in aluminum. And stoneware is considered superior material because of its ability to keep an even and constant temperature.
Shape
Many larger size slow cookers come in round, oblong or rectangular, or oval. Round cookers work well for just about any food except long pieces of meat. Oval shaped slow cookers will accommodate chicken, ribs, or a roast much better than a round cooker.
Lid
Most cooker lids are glass; however, they are also available in plastic and metal. If possible, opt for a glass lid. Because glass is heavier than plastic it keeps more heat in, and because it's transparent it allows you to check on the food without lifting the lid. Much heat can be lost by lifting the lid, and required cooking time can be increased by 30 to 60 minutes.
Some lids have a gasket that helps keep in heat and seal the lid to prevent spills. However, some prefer a lid without the gasket for easier cleaning. Also, some gaskets tend to absorb odors from the food cooked in the crock pot.
Miscellaneous
Solid handles are more durable and usually last longer than "loop handles".
Most newer slow cookers cook hotter than those made over seven to ten years ago. The low setting on some new crock pot is almost as hot as the high setting on some of the older crock pots.
What is the Difference Between a Crock-Pot and a Slow Cooker?
"Crock-Pot" was the brand name of Rival's first slow cooker waaaay back when they first came out. The name stuck so well that most people started calling any slow cooker made by any company a "crock pot".
This is similar to what happened with Kleenex, Band-Aids, Q-Tips, and Jello. These are brand names for tissues, adhesive bandages, cotton swabs, and flavored gelatin. Regardless of who manufactures them, we tend to call those things we put on a scrape or cut Band-Aids – not adhesive bandages.
So although the name "Crock-Pot" is technically a brand name, the terms slow cooker and crock pot are generally used interchangeably. They both refer to this great appliance that cooks your meal while you're busy with other things – even sleeping!
Crock-Pot Recipes
Check out my delicious crock pot recipes.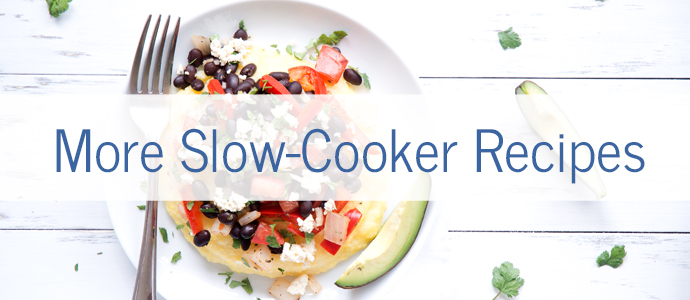 And here's how to cook your breakfast in your sleep – overnight crock pot cereal.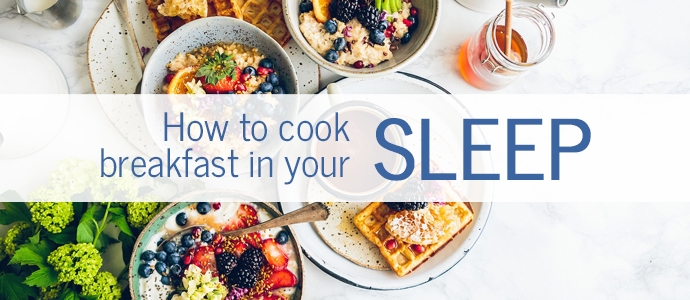 You my also like:
Before you go . . .
Did you know that you can eat all this delicious food AND lose weight? You can!
No calorie counting. No portion sizes.
Join my online weight loss program today!