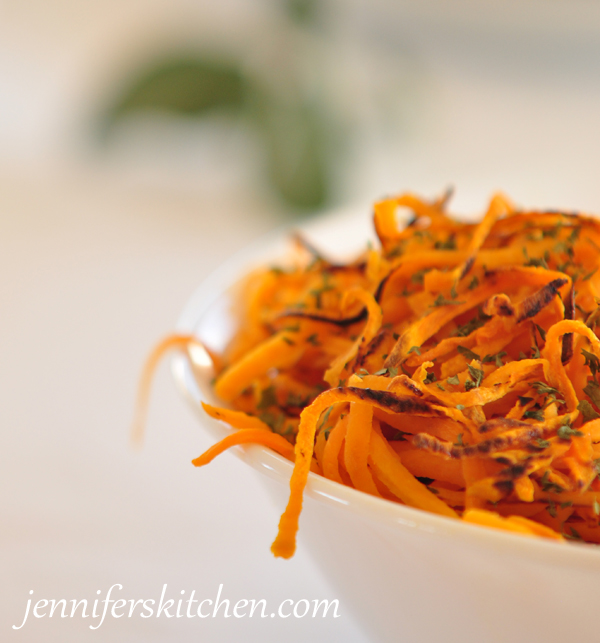 The taste will surprise you.  Especially if you don't normally like sweet potatoes.
Sweet Potato Hash Browns don't have a sweet taste like baked or boiled sweet potatoes, but instead they're rather savory like – well, like hash browns.  Only with a twist. And they are sooooooo good!
And good for you!  For just a few calories you get a load of nutrients … manganese, Vitamin A, Vitamin B, fiber, and more. Sweet potatoes are one of the unsung heroes of weight loss.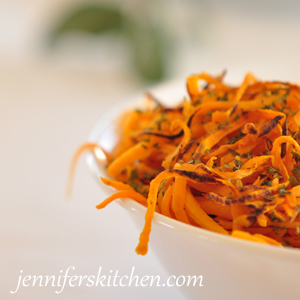 Print
I-Don't-Like-Vegetables-Recipe: Simple Sweet Potato Hash Browns
A savory way to enjoy sweet potatoes.
Ingredients
2 medium sweet potatoes
2 tablespoons olive oil
1/2 teaspoon salt
1 teaspoon onion powder or granulated onion – optional
1/8 teaspoon garlic powder or granulated garlic – optional
Instructions
Wash and peel sweet potatoes, then shred using the shredding blade of food processor. (You could shred these by hand, but a food processor does the job in just seconds and makes this dish so quick and easy.)
Mix sweet potato shreds with about 1 tablespoon of the oil.
Heat remaining oil in a large non-stick skillet over high heat. Add sweet potatoes. Reduce heat to medium high and allow sweet potatoes to brown on bottom.
Flip with a spatula and brown on other side.
Season to taste. Serve hot.
Notes
Add some dried herbs like parsley or basil for more flavor.
Popular Posts