Homemade, High-Fiber, Sugar-Free Strawberry Applesauce
NOTE: I have a NEW more detailed post about this unique method of making applesauce. Check it out.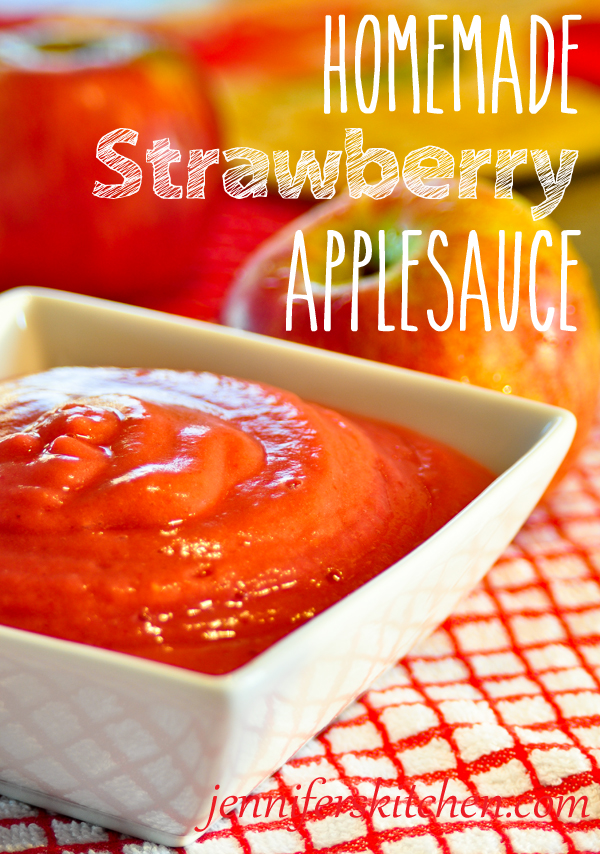 Applesauce wouldn't exactly be what I would call a high-fiber food. In fact, most applesauce that you can buy has very little fiber at all. But fiber is an important ingredient for weight loss.
So how to make high-fiber applesauce? Here's my recipe. This recipe is for Strawberry Applesauce, but if you just want apple applesauce, leave the strawberries out. (NOTE: I have a NEW more detailed post about this unique method of making applesauce. Check it out.)
How to Eat It
We love applesauce and nut butter on toast, Wonderful Waffles smothered with hot or cold applesauce, and generous dollops spooned over Apple Walnut Granola.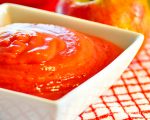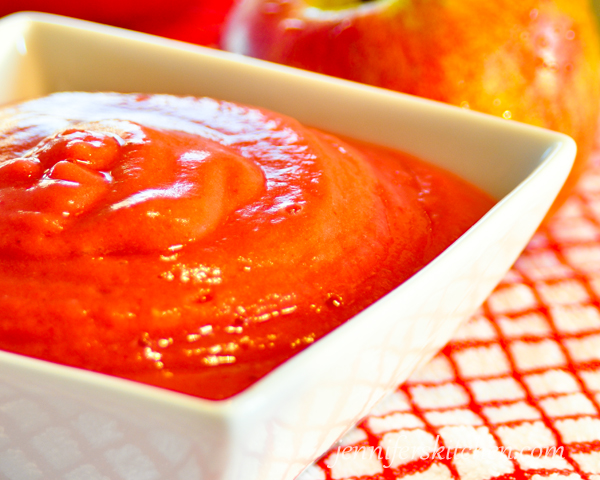 Homemade, High-Fiber, Sugar-Free Strawberry Applesauce
This method allows you to keep the skins on the apples and results in the richest, creamiest applesauce. It's hard to beat Cortland apples for making applesauce. They have such a great flavor! A combination of apple varieties is also a yummy option. Be sure to use a sweet and flavorful apple so you don't have to use sugar to sweeten the sauce.
Ingredients
9

medium apples

6 to 10

strawberries, fresh or frozen

-

The amount depends on whether you want your applesauce to have a strong strawberry flavor or just a subtle one.

1/3

cup

water or apple juice
Instructions
Wash apples. No need to remove peel!

Place water or juice in a large, heavy bottomed pot and begin heating.

Cut apples off the core into large pieces and place pieces in pan.

Cover and bring to boil over medium high heat. Stir often! Watch closely so that apples don't scorch. You can add more liquid if you'd like, but the more liquid you add, the less flavor the applesauce will have.

Cook until apples are soft. The amount of time will depend on what kind of apples you have. Cortlands can take as little as 5 minutes, but other varieties can take up to 30 minutes.

Remove lid and allow to cool slightly.

Scoop some of the warm apple mixture into blender jar, filling the jar only one-third to one-half full. (Do not fill more than halfway, as it can be dangerous to blend hot foods if the blender is too full. Be sure to follow the instructions below to avoid burns while blending hot foods.)

Place lid on

blender

and remove center piece (feeder cap) of blender lid. Place a clean towel over the blender lid. (Removing the center piece of the blender lid allows the steam from the hot applesauce to escape, thus preventing an "explosion" of food out of the top of the blender. And placing a towel over top prevents little splashes of applesauce from flying out and splattering all over your kitchen walls.)Hold lid firmly in place, but be sure steam has a way of escape.Begin at a low speed and gradually increase the speed, blending until very, very smooth. (This may take several minutes unless you have

a powerful blender

.)The applesauce should be silky smooth and creamy with no visible pieces of skin.

Pour applesauce into a container. Repeat procedure with remaining apples and strawberries. Store in refrigerator.
Notes
For a delicious variation, add 4 or 5 red raspberries along with the strawberries.
>> One quick request: if you like this recipe, please leave a rating and a comment. Ratings help more people find these healthy recipes!
Print Recipe
Want More?
For more healthy and delicious recipes like this one that will simplify your journey to a healthier and thinner you, check out my
Healthy Weight Loss Program!
More Healthy Apple Recipes
Want more apple recipes?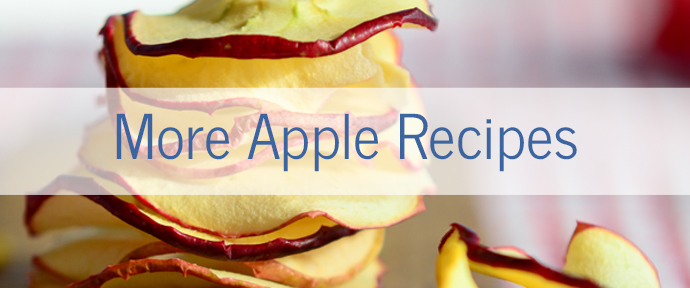 Leave a comment
I love hearing from you! 🙂
You my also like:
Before you go . . .
Did you know that you can eat all this delicious food AND lose weight? You can!
No calorie counting. No portion sizes.
Join my online weight loss program today!