Oil-Free Baked Breaded Okra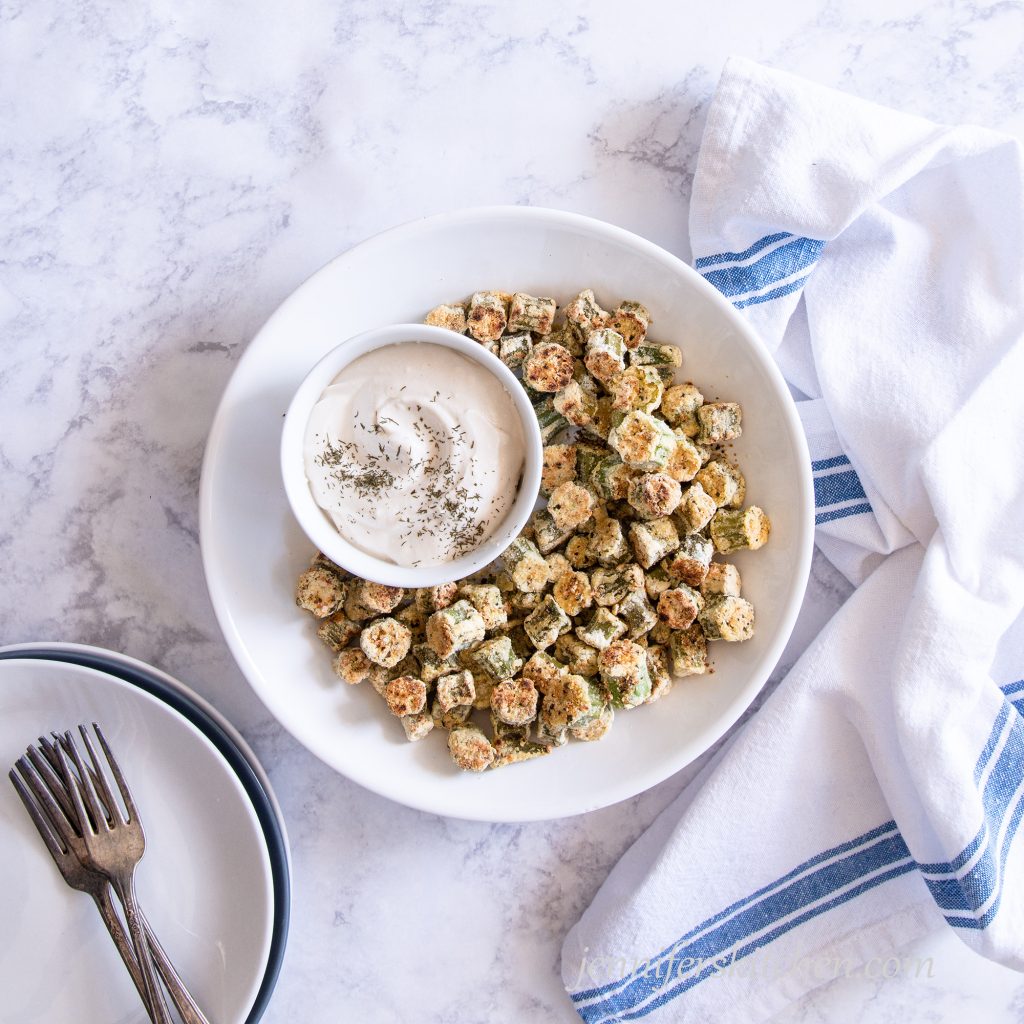 The first time I tried okra, I took one bite and thought, "Seriously? Do people really eat this? How?"
No offense to all you okra lovers out there, but it was just so slimy.
I didn't take another bite of okra for many years, until . . . this amazing Baked Breaded Okra idea came along.
No slime.
And scrumptious flavor.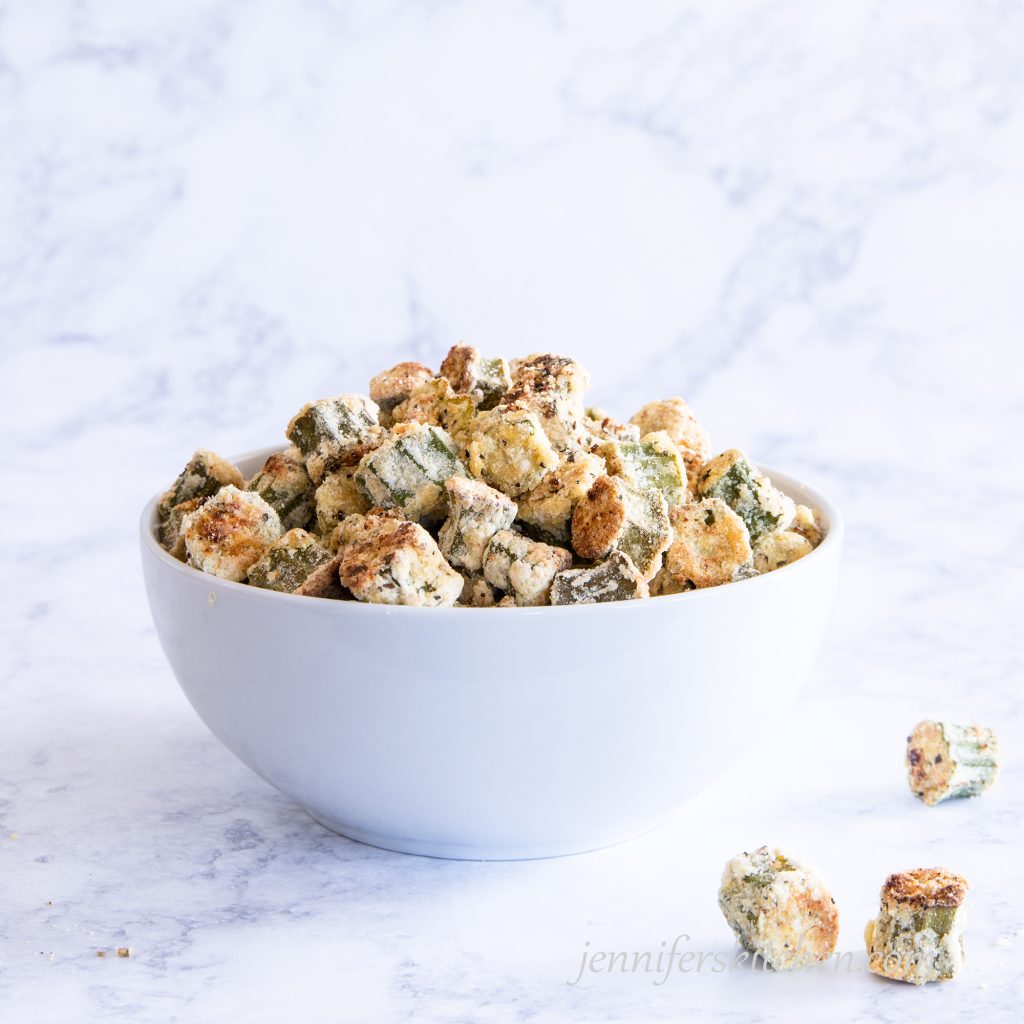 I can't believe I'm saying this, but I actually love okra now. This okra recipe has quickly become one of our favorite summer dishes.
And it's easy to make. No need to have bowls of egg and batter or breading to dip the okra in. And no greasy, messy deep fryer. Just mix the ingredients of this Baked Breaded Okra all together in one bowl and pop it in the oven.
Health Benefits of Okra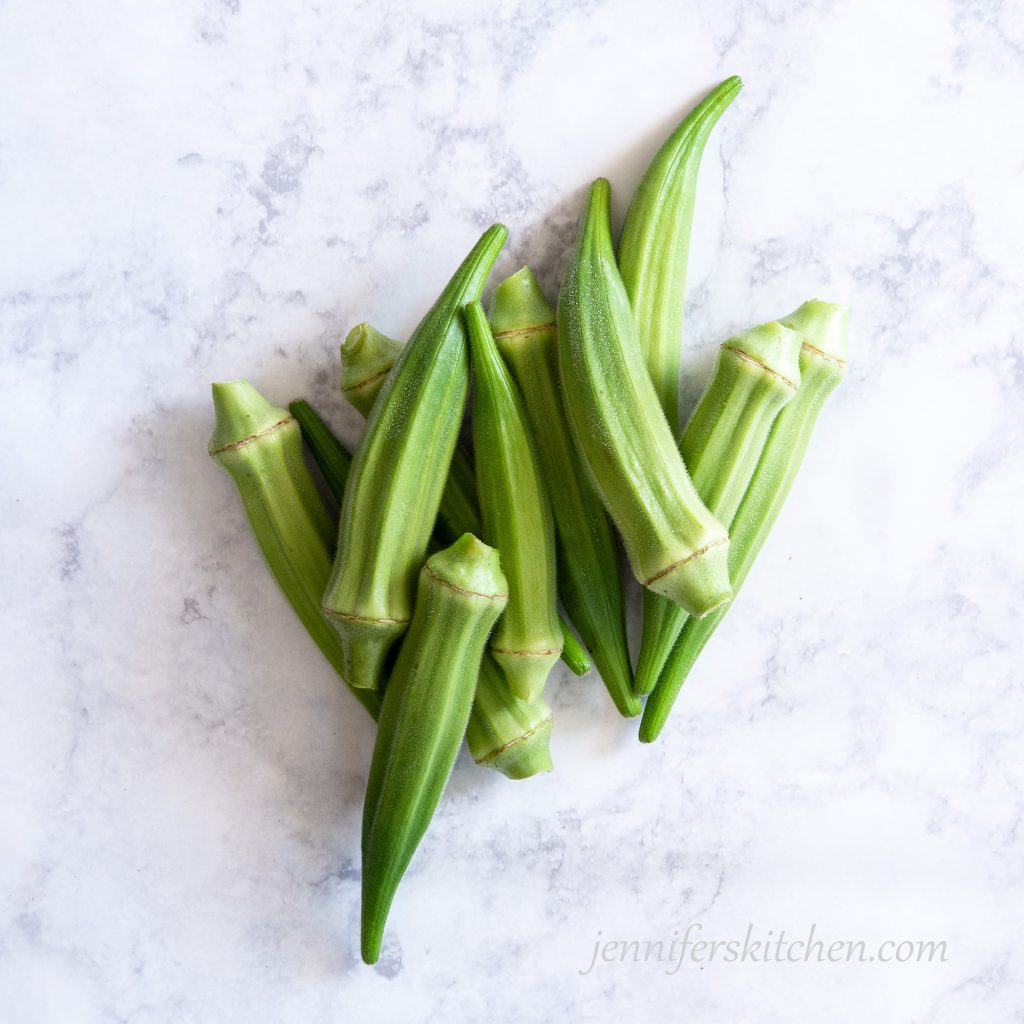 Full of vitamins, minerals, and fiber, okra is a very healthful food. But frying okra in oil kinda negates all those lovely benefits.
This oil-free okra recipe is baked instead of fried, so you can keep all the goodness of okra and still enjoy the flavor.
How to Remove Okra Slime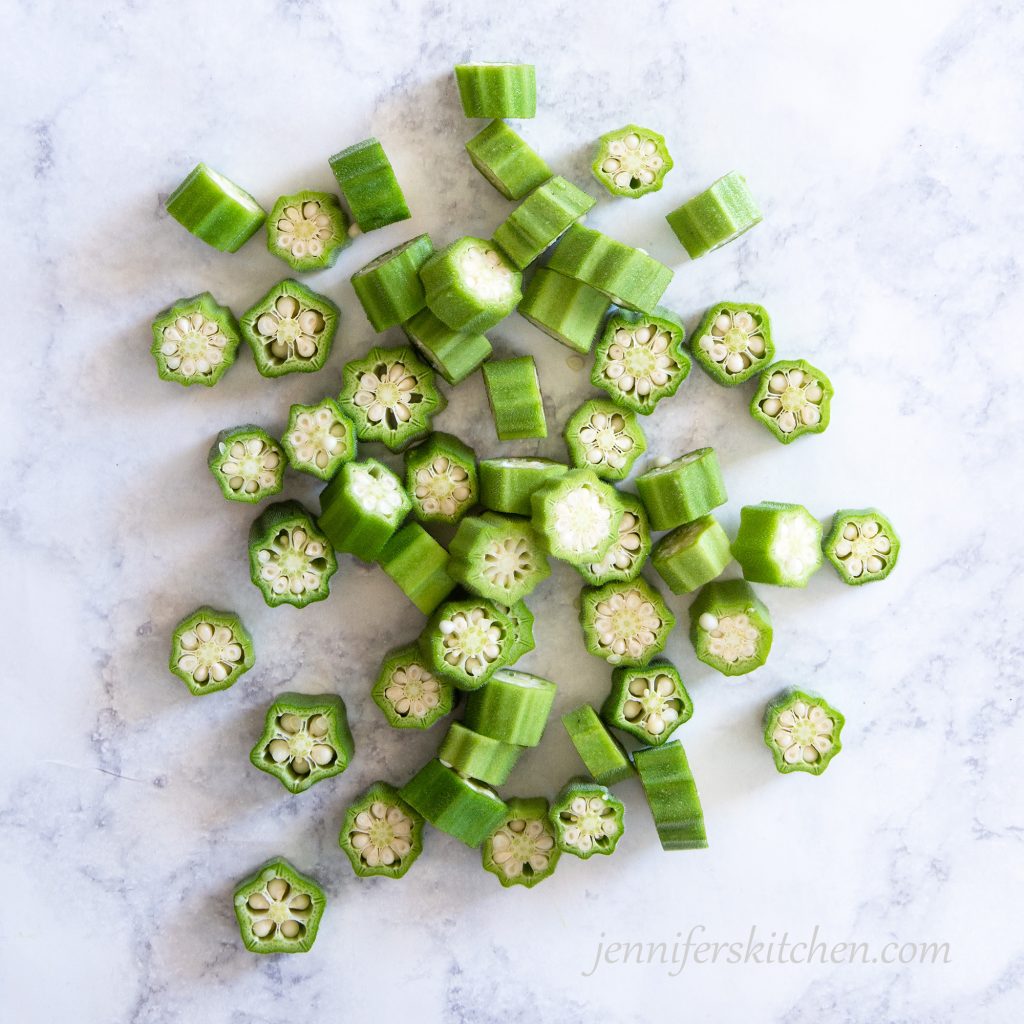 When you prepare okra, you'll get some slime on your knife and cutting board. It cleans up fairly well with soap and water. But for even faster and more thorough cleanup, try using vinegar. Vinegar cuts through the okra slime quickly.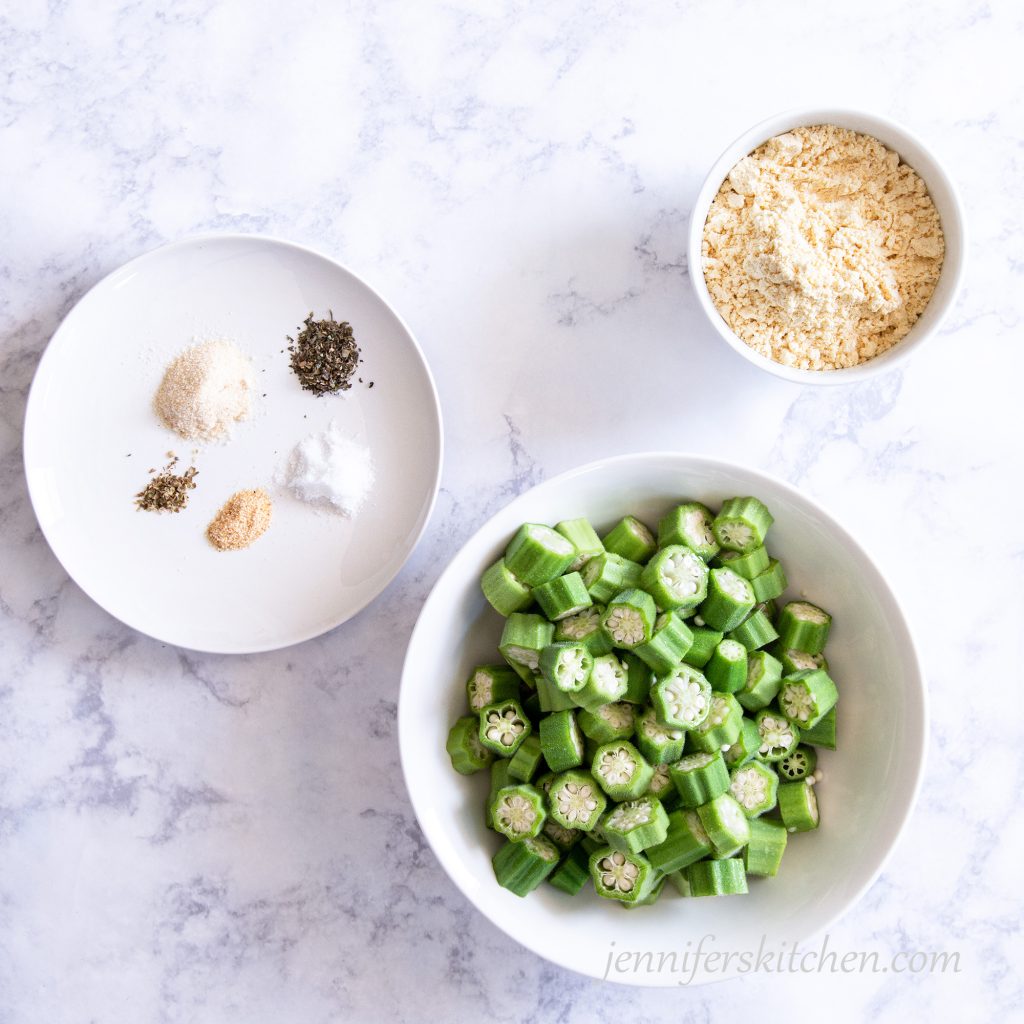 How to Serve Baked Breaded Okra- Menu Suggestions
Breaded okra is amazing topped with this Creamy Dill Dressing. In fact, it's so good, I can make a meal of that alone.
Okra is also delicious served alongside Carrot Almond Casserole
Or as a side dish for these creamy Brazilian Beans.
This recipe for Baked Breaded Okra is . . .
This recipe for Baked Breaded Okra is gluten-free, plant based, oil-free, sugar-free, high in fiber, dairy free, egg-free, vegetarian, vegan, and made from real, whole foods.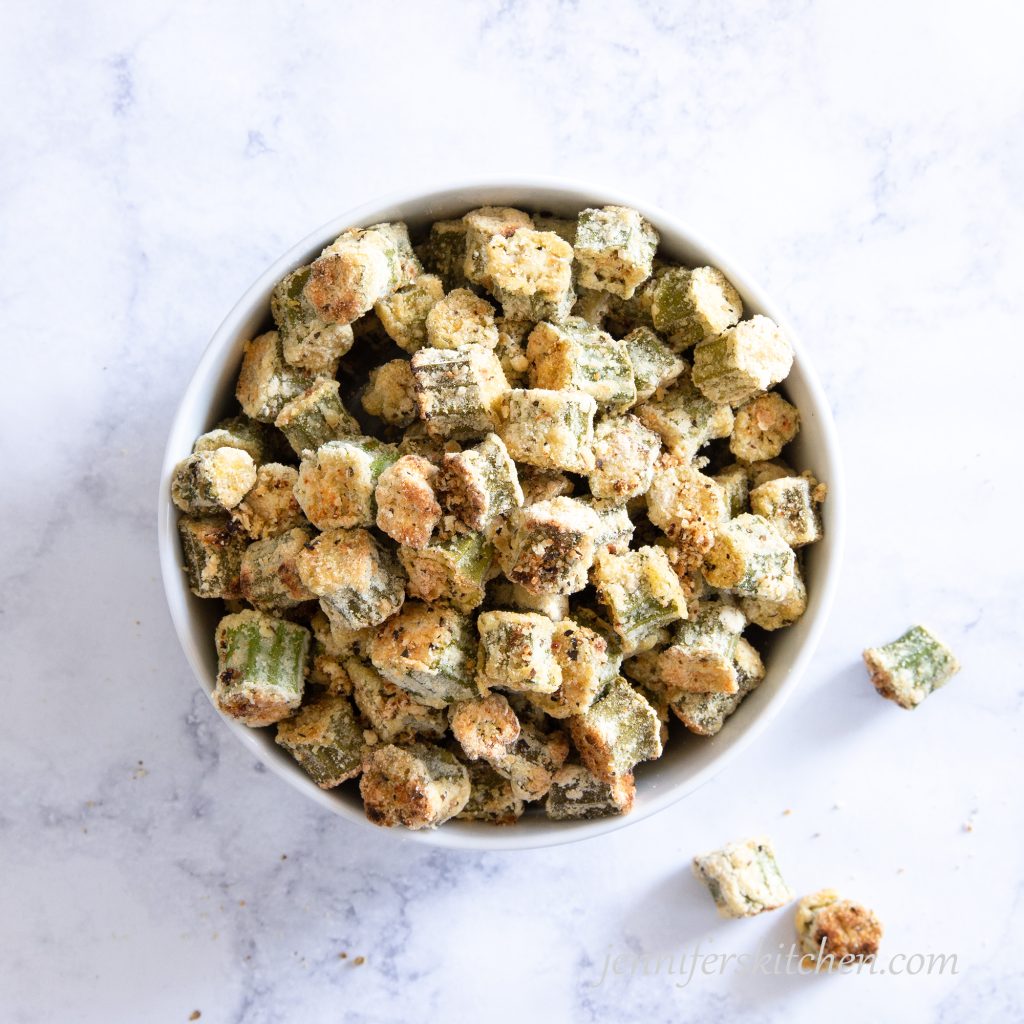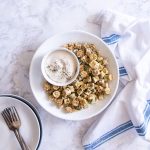 Oil-Free Baked Breaded Okra
Don't like okra? This recipe may surprise you. Prepared in this way, okra is delicious and flavorful and not at all slimy!
Ingredients
OPTIONAL TOPPINGS
Instructions
Wash okra and trim ends. Slice okra into 1/4-to-3/8-inch slices. Do not cut into larger slices or the okra will not bake properly.

You should have about 3 to 3 1/2 cups sliced okra. Place into a medium to large mixing bowl.

Stir in salt.

Preheat oven to 425°F. Oil a 9-inch x 13-inch baking sheet or line with parchment paper.

Combine flour and seasonings and stir into okra. Mix very, very well.

Distribute okra on baking sheet.

Bake at 425°F for 30 to 40 minutes or until nicely browned.

Serve hot topped with Dill Dressing or Creamy Italian Dressing.
Notes
1. Be sure to use corn flour, NOT cornmeal and NOT corn starch, in this recipe.
Corn flour and corn meal and corn starch are all different ingredients.
Cornmeal is coarsely ground and is gritty.
Corn starch is highly refined, white, flavorless, and very starchy. It is generally used for thickening.
Corn flour is flour made from corn. It's finely ground and is floury and not gritty.
2. If you make a double recipe, either bake on two separate baking sheets. (Otherwise, okra will not brown sufficiently.)
3. Vinegar helps clean up okra slime quite well.
>> One quick request: if you like this recipe, please leave a rating and a comment. Ratings help more people find these healthy recipes!
Print Recipe
Want More?
For more healthy and delicious recipes like this one that will simplify your journey to a healthier and thinner you, check out my
Healthy Weight Loss Program!
You my also like:
Before you go . . .
Did you know that you can eat all this delicious food AND lose weight? You can!
No calorie counting. No portion sizes.
Join my online weight loss program today!