Kale, Sweet Potato, and Quinoa Salad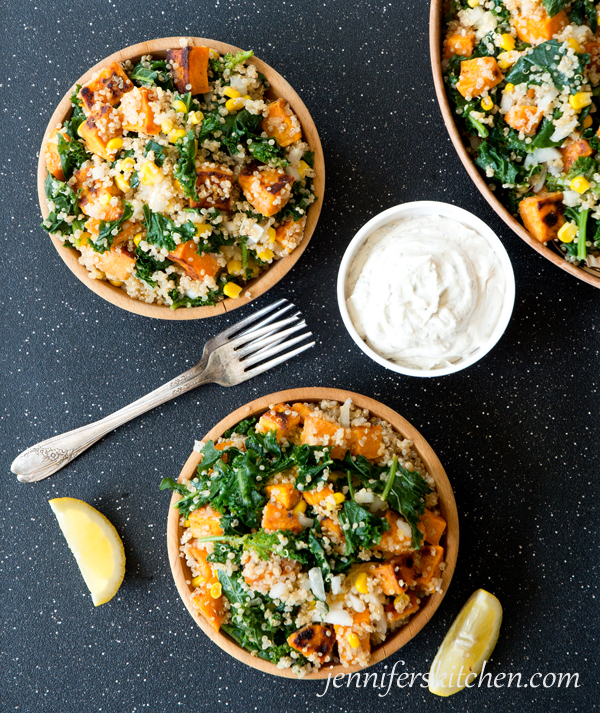 Here's to the Sweet Potato
Here's to the only vegetable I know of that
– is sweet enough to be a fruit;
– has more vitamin A than Braunschweiger Liver Sausage;
– graciously turns a deaf ear to being called by the wrong name millions of times every Thanksgiving Day (even though it can't figure out where the confusion comes from since yams are native to Africa, are rarely sold in America, and aren't even very sweet);
– even more graciously shares a name with a lazy vegetable that's known for sitting on the couch all day;
– comes in a variety of stunning colors (including purple, cream, yellow, orange, and pink);
– and humbly submits to being smothered in disgusting marshmallow cream when it knows very well it tastes best in savory dishes like this fabulous salad that is perfect for tomorrow's lunch.
Sweet Potatoes and Weight Loss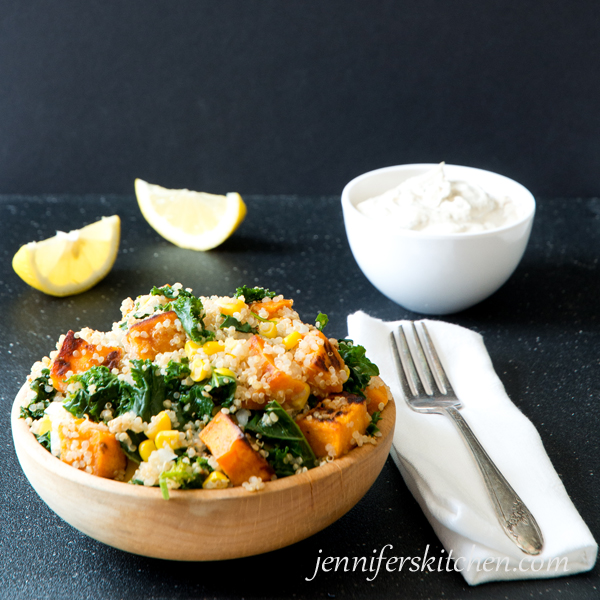 This website is brought to you without annoying ads because we can better live healthier lives without the influence of marketing. But running a high-traffic site is expensive. How can you help? If you purchase anything through the affiliate links on my site, your cost is the same, but I receive a small commission. Thank you!
Even though sweet potatoes are sweet, research has found that they tend to help stabilize blood sugar levels. This is probably due in part to their high levels of manganese, which assists in the proper metabolism of carbohydrates.
Studies have also found that sweet potatoes can help stabilize appetite.
Get more delicious help with weight loss using my Weight Loss Program.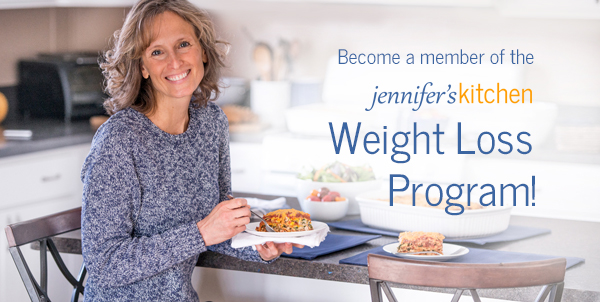 Fun Fact for the Day:
I never ate sweet potatoes until I was 26 years old! Not sure what took me so long. Now they're my favorite food! (Well, besides ice cream, that is.)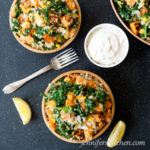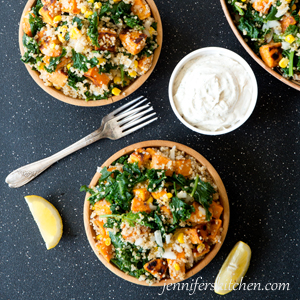 Kale, Sweet Potato, and Quinoa Salad
This hearty salad featuring roasted sweet potatoes and lightly steamed kale is healthy, delicious and beautiful.
Ingredients
2/3

cup

uncooked quinoa

1 1/2

cups

water

2

medium

sweet potatoes

-

about 3 cups diced

1 – 2

tablespoons

olive oil

2

teaspoons

granulated onion

1/2

teaspoon

granulated garlic

1

teaspoon

salt

-

scant

1

bunch (about 6 ounces)

raw kale

1/3

cup

water

1/3

cup

diced sweet onion

2/3

cup

organic corn kernels

-

optional

2

tablespoons

lemon juice

-

scant
Instructions
Cook Quinoa
Place water in a saucepan and begin heating over high heat. Add quinoa, cover, and bring to boil. Reduce heat and simmer for 15 minutes or until all water is absorbed.
Roast Sweet Potatoes
Wash and peel sweet potatoes. Cut into bite-size pieces and mix with oil. Add seasonings and mix.

Distribute single layer on a baking sheet. (I line my baking sheet with parchment paper because it makes cleanup easier.) Bake at 425°F for 20 minutes or until nicely browned on the outside and tender on the inside. (Baking time will vary depending on size of sweet potato pieces.) Remove from oven to cool.

When quinoa is done, transfer to a mixing bowl. Use quinoa pan to steam kale.
Steam Kale
Place 1/3 cup water in pan and begin heating. Add chopped kale, cover, and bring to boil. Reduce heat and simmer until tender but not mushy (about 5 minutes).

Remove lid and allow remaining water to evaporate completely.

Mix roasted sweet potatoes, onion, corn, and kale into quinoa. Mix in lemon juice. Serve with dressing.
Notes
This salad tastes best at room temperature but is also delicious warm or cold.
>> One quick request: if you like this recipe, please leave a rating and a comment. Ratings help more people find these healthy recipes!
Print Recipe
Want More?
For more healthy and delicious recipes like this one that will simplify your journey to a healthier and thinner you, check out my
Healthy Weight Loss Program!
You my also like:
Before you go . . .
Did you know that you can eat all this delicious food AND lose weight? You can!
No calorie counting. No portion sizes.
Join my online weight loss program today!