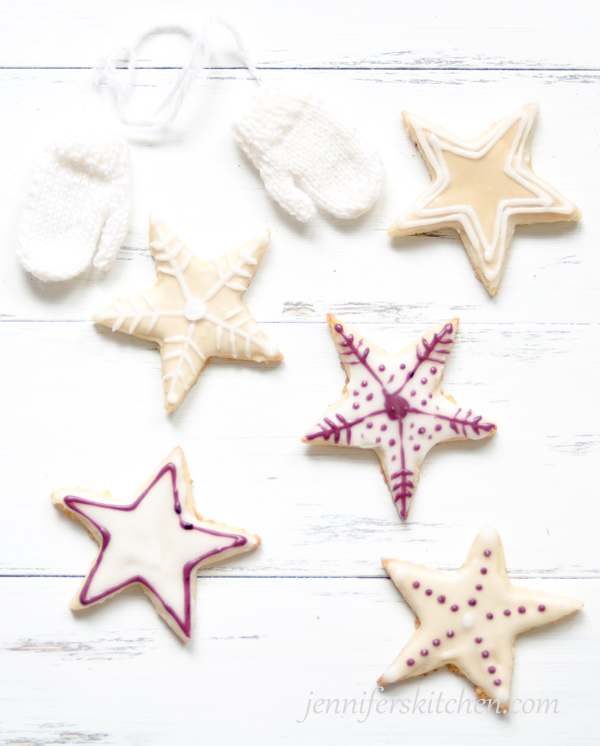 Several have asked what I used to frost my Gluten-Free Almond Orange Cookies, so I thought now would be a good time (think Christmas cookies) to post my icing recipe.
Most frosting recipes use butter or Earth Balance and lots of white, powdered sugar. My "healthier" icing still has plenty of sugar, but I made it a tad healthier by replacing the butter with coconut cream and using organic, natural foods for coloring instead of regular food coloring.
If you're looking for something quick and easy to frost your Christmas cookies, you can't get much easier than this.
Embrace Your Inner Hippie
If you want crisp and white or super bright, this isn't the icing for you; but if you'd like to experiment with some organic colors, you'll love the beautiful earth tones you can get from frosting made from less-refined sugars.
How to Color Icing Naturally
Regular food coloring contains ingredients that has been shown to cause hyperactivity and cancer. So I wanted to tint my icing with something more natural – something safer. They do make "natural" food colorings, but I've never tried them.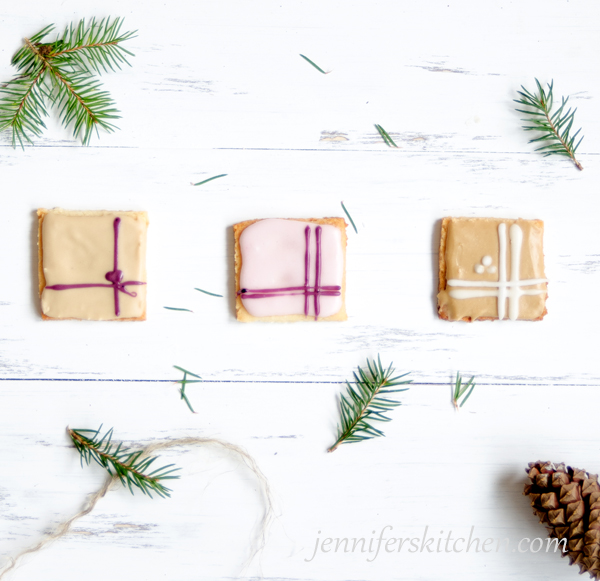 To get the purple color frosting, I boiled a couple purple sweet potatoes in a a saucepan in a small amount of water. When the water was almost gone, there was a thick purple liquid at the bottom of the pan. I added a few drops of that to my icing and voila! Purple icing!
To tint my icing pink (or light red – not shown), I boiled some frozen cranberries in a tiny bit of water until most of the water boiled away. Then I lightly mashed the cranberries so they released a thick red liquid. (Not much mashing was required.) When I added that to my icing, it turned anywhere from pink to almost red depending on how much I added.
I tried making orange icing with orange sweet potatoes, but it lent more of a brown color, which I already achieved quite nicely by using the less-refined sugars in my icing.
I wanted to try making green icing using spinach, but I didn't have any on hand.
Have you ever tried natural food colorings?
Is Unrefined Sugar Really Unrefined?
Despite what manufacturers want to lead you to believe, all cane sugars – even those that are labelled "unrefined" – are made by crushing sugar cane and extracting the juice (plus many more steps). The cane, which contains the fiber and many other nutrients, is discarded (or used for other purposes). This makes the end product a refined food.
While most sugar that's labelled unrefined, such as sucanat and demerara, is definitely a better choice compared to white sugar, it is still sugar and should be used sparingly.
If you want a sugar that is truly unrefined, try date sugar, which is simply ground up dates.
Or check out my sugar-free recipes here.
Healthier Icing Recipe
A healthier icing made with less-refined sugar and no butter or butter spread.
Ingredients
1/2

cup

powdered sugar

1 to 2

teaspoons

coconut cream

-

(This is the thick part of the coconut milk on the top of the can. See more in notes below.)
Instructions
Place powdered sugar in a mixing bowl.

Add one teaspoon coconut cream and mix well. Mixture will seem very, very dry. Keep mixing.

Once all the sugar has been moistened by the coconut cream, it will start to look like thick icing.

Add additional coconut cream if needed to achieve desired consistency.
Notes
To get coconut cream, I simply open a can of coconut milk and scoop out the thicker stuff on the top. This is sufficient if all I want is a tablespoon or so. Some people refrigerate the can of coconut milk first. When it's chilled (overnight), remove the can and open it (without shaking it or tipping it too much) and scoop off some cream from the top.
>> One quick request: if you like this recipe, please leave a rating and a comment. Ratings help more people find these healthy recipes!
Print Recipe
You my also like:
Before you go . . .
Did you know that you can eat all this delicious food AND lose weight? You can!
No calorie counting. No portion sizes.
Join my online weight loss program today!